Four trees were removed from Albert Square in Manchester's city centre over the last few days.
The four trees were located in front of Ditto Café and next to the tour bus stop, their removal has led to the square looking less green than before.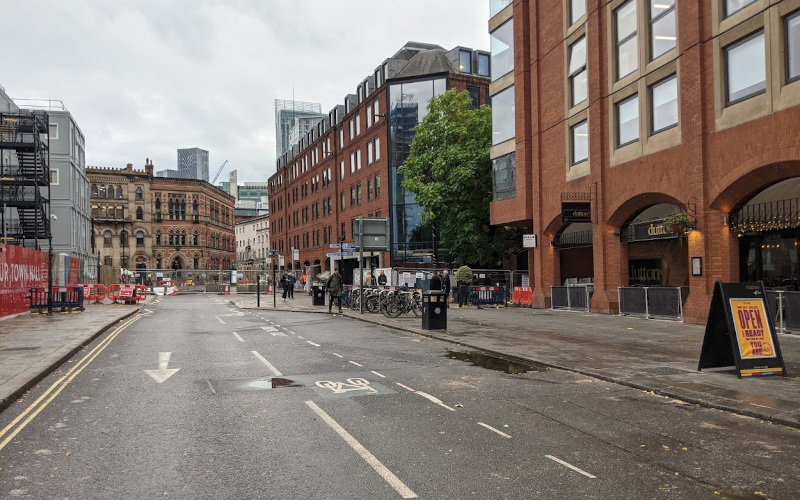 On Twitter, David Horne, Professor of Music & Head of Graduate School at the Royal Northern College of Music, wrote that it was "hard to see the reason" for the removal.
Speaking to Mancunian Matters, Horne said: "There is not enough green space in the centre of Manchester, and trees are a vital part of that necessary green landscape.
"Planting a few young trees is not enough to replace the ones that are destroyed."
Google Street View imagery shows that the trees had been there since at least 2008 – more than 13 years.
According to Manchester City Council, the trees are part of a group of 21 scheduled for removal as part of Albert Square's £13m pedestrianization upgrade.
Plans will see the square enlarged by 20%, with only Princess Street remaining open to motorists.
They go on to explain that all new trees will be semi-mature as part of a process to remove trip hazards which often occur as tree roots grow.
The council plans to replace the 21 removed trees with 22 new ones, a net gain of one tree.
Featured image courtesy of Google street view