Hundreds of origami birds containing £10 notes were released across Manchester yesterday morning by the website TopCashback.
Those who were lucky enough to find a paper bird pocketed £10, along with a £15 voucher for use on the popular cashback website.
The birds were released as part of an advertising campaign to help Manchester locals "kickstart their Christmas spending pots".
Winner Joseph O'Connor said: "I found the bird on the benches outside the Central Library.
"I just assumed that it would be folded fake money so it was all a little bit unreal when I realised it was cash."
The 22-year-old student plans to spend the money on a candle for his mum's Christmas present.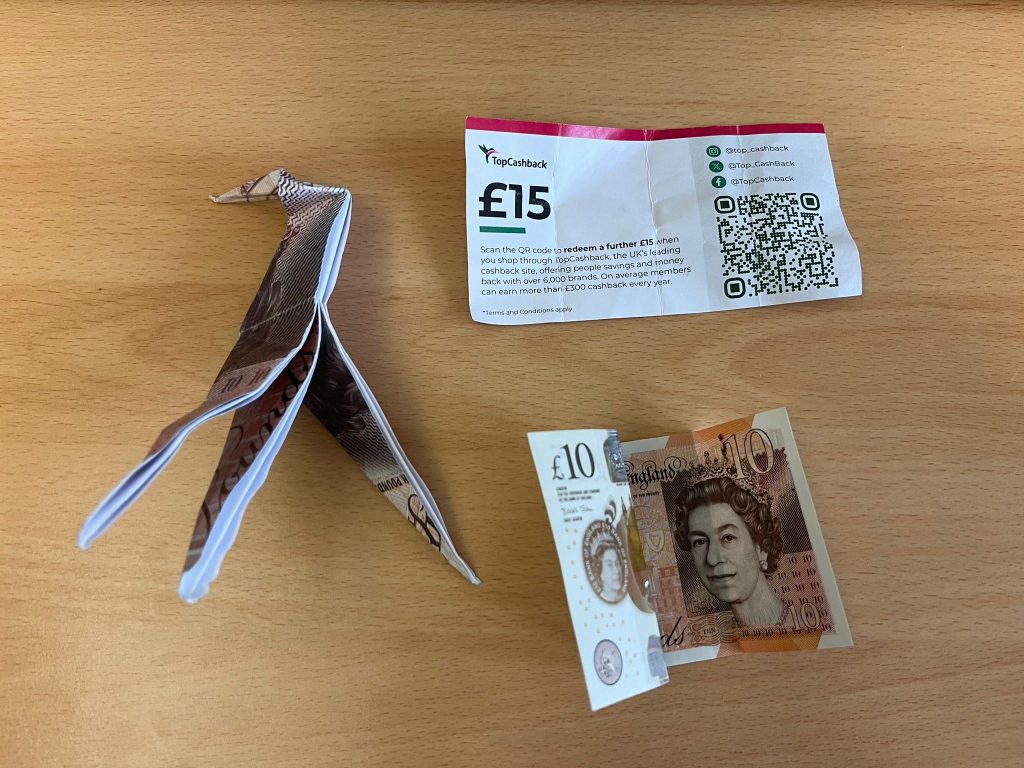 Other origami birds were found in central locations including Piccadilly Gardens, Market Street, and St Peter's Square.
But the promise of cash ahead of the festive season has seen some locals take advantage of the campaign with reports of people taking up to three origami birds for themselves.
An anonymous user on Reddit said: "I'm ripping apart pigeons looking for spare change."
The same promotion took place in Birmingham and London.
Feature image credit: Authors' own