In the difficult moments of life, many people turn to spirituality as a source of comfort.
And with the constant stress brought on by seemingly endless lockdowns, this year has proved to be no different.
But as it stands, places of worship are currently closed throughout the country as their services are moved online.
The Manchester Buddhist Centre is no exception.
The Northern Quarter based charity has yoga studios, a cafe and a shop, but for the time being, it's all been moved online.
Before the latest lockdown had been announced, the Centre had been running meditation classes on limited capacity.
But even those had massive benefits to visitors during lockdown – both for regulars and for newcomers.
Tom Connolly, the Centre's Communications Manager, said: "It surprised me to see newcomers, because I thought people would be a bit shy with how everything is at the moment.
"But a lot of people wanted to reach out and find something that would help them.
"Lockdown brought things into question, as life is all of a sudden very different.
"Time was slower, so people had time to spend with themselves as they weren't caught up in the hub-bub of life."
Fliss Clarke, who attended the Centre's 'Going Deeper' online courses throughout the pandemic, spoke highly of the benefits.
"In a period of intense change, anxiety and isolation, the Tuesday evening classes have helped me immensely in the quest to stay sane and maybe even live well," Clarke wrote in a blog for the Centre's site.
"If you're looking for a sustaining routine in these difficult times, I deeply and heartily recommend taking up one of the Centre's online courses or classes."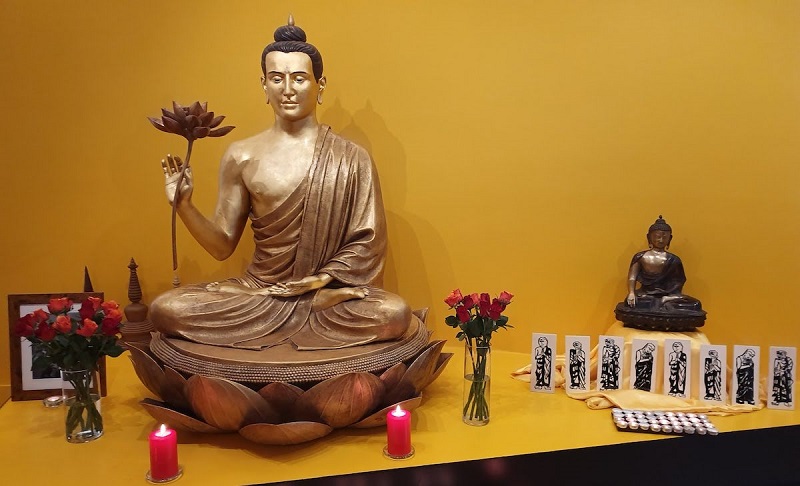 Lunchtime meditations are continuing every weekday, as well as a recovery group for addicts on Fridays.
This is in addition to numerous online classes and virtual events, all documented at https://manchesterbuddhistcentre.org.uk/all-events/.