Grumpy may not have been one of the seven dwarves that you wanted to hang around with – yet this particular one might just be.
Friends of Grumpy are taking abandoned offices and turning them into creative spaces for artists, designers and writers to use.
Grumpy, an acronym and anagram for Greater Manchester Play Resources Unit, are hoping to launch more than 80 creative spaces for use as a 'pop-up community' tomorrow.
Lydia Meiying, Grumpy Creative Spaces organiser, hopes this will encourage collaborative learning.
"We have artists, designers, theatre groups, crafters and all our Creative Spaces members work with children and young people or run creative projects with them," she said.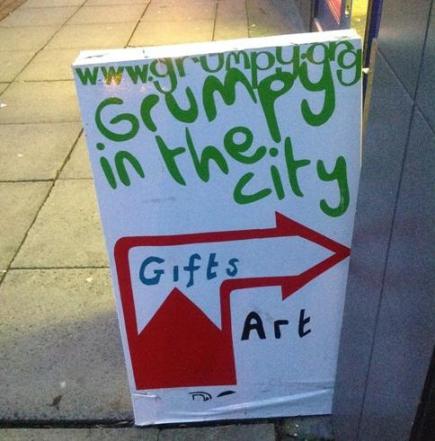 Originating in Salford, Grumpy [Greater Manchester Play Resources Unit], is a Children's Charity and Scrap Store which endorses play for human development in young people.
The group specialise in turning 'waste things into play things'.
But now the group have been given a space in a new studios space located in empty offices above the Lincoln Square shop, right across from Manchester town hall.
Lydia said: "We collect scrap from businesses around the North West, prevent it going to landfill and reuse and recycle it for children's play and creativity. We were lucky to be offered a space in the city centre."
The new scheme will give members access to the Grumpy Creative Spaces facilities, as well as its existing shop materials and hire equipment.
Anyone can be a member of Grumpy, who currently works with schools, artists, community groups, babysitters and parents looking for low cost activities to run with children and young people.
Lydia explains this will also give artists the opportunity to showcase their work.
"We are opening up our studios for the public to see some the projects our artists run with children as well as the artists own creative practice," she said.
All profits made through Grumpy stores go back into the charity to keep sourcing new materials as low cost resources to their members.
There is still space available for 'creatives' to set up and it's free.
You can register your attendance at www.facebook.com/events/516742981780010 or by emailing [email protected].
For more information on the work Grumpy do visit: http://www.grumpy.org.uk/
Picture courtesy of Grumpy, with thanks.