Leon and Elaine are just two of the many thousands of children looking for a family to adopt them this year, but their chances of finding a home are much lower because they have reached the grand old age of four.
Leon loves animals and the seaside while Elaine likes trampolining, baking and going on walks with her carer's dog.
This year, for National Adoption Week, agencies want to inspire people to take in children aged four or older.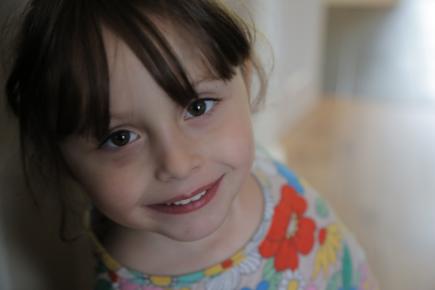 Elaine likes trampolining, baking and going on walks with her carer's dog
"People have a conception that younger children are easier," said Jenny MacQuire of Manchester charity Adoption Matters.
She said that they saw a 'strange cut off' at four which makes it harder for children to find a home.
"We have good experience of making our adopters see the child, not the age.
"We make a conscious effort to leave age out," she added.
Just 20% of the children adopted in England last year were over four, even though parents said that over-fours are much less demanding to care for, according to a survey by First4Adoption.
Adopter Graham Jump and his partner, Kirsty, adopted a little boy aged five.
He told MM: "There were a number of older children we considered and ended up adopting a five-year-old little chap.  
"That was three years ago and it was the best decision we have ever made."
First4Adoption's survey found that almost one in four people said they would consider adopting a child.
Mr Jump said he was inspired by friends who had adopted a family.
"One of our friends adopted a couple of children and we were so inspired by their journey that we decided to look into adopting a child of our own," he said.
Paula, an adoptive mother from Manchester, said she did not feel she had missed out on any childhood 'firsts' by becoming a parent to an older child.
She said: We have done so many 'firsts' with Rosie, we do not feel we have missed out at all – her first day in her new school, helping her make friends.
"And her first Christmas with us was mind-blowing with a houseful of presents, magical letters from Father Christmas, and reindeer footprints on the living room floor."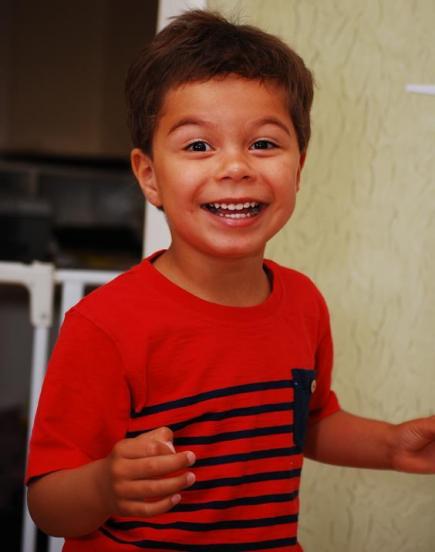 Leon, who loves animals and the seaside, is looking for a family to call his own
However, it is not just over-fours who have trouble finding a family.
Ms MacQuire of Adoption Matters told MM that adoptive parents for children with disabilities and siblings are also particularly difficult to find.
An OFSTED report of Children's Services in Manchester last year found that there was a particular lack of placements for sibling groups and that too many children were still waiting to be adopted in the area.
If you are interested in offering an adoptive home to Leon or Elaine contact independent childrens charity and adoption agency Adoption Matters on 0300 123 1066 or click here.
If you are interested in adopting a child, find out more at www.manchester.gov.uk/adopt or get in touch with your local council.