Police have stumped up a £20,000 reward to find a Moston man who disappeared seven years ago.
Jordan Anthony Ratcliffe was just 16 when he was reported missing back in August 2008, and this summer it will have been seven years since his family last saw him.
The last contact anyone had with Jordan was on August 31, 2008 when his aunt dropped him off at around 4.45pm on Tib Street in the city centre.
Described as white, of medium build, tall and with short ginger hair and brown eyes, Jordan was wearing a black and grey jacket, black Nike tracksuit bottoms and black trainers the day of his disappearance.
Police received intelligence last year that he may have been seen in the Portsmouth area, but since then there have been no further sightings.
This week an image has been released of how Jordan may look at the age of 23.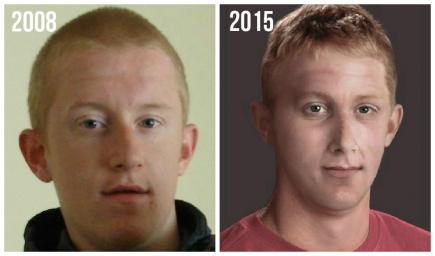 SEVEN YEARS OF WONDERING: The images show Jordan back in 2008 and how police expect him to look now
Jordan's aunt Kimberley Pierce said: "When I dropped Jordan off on Tib Street, not for one second did I believe it would be the last time I saw him.
"It has been nearly seven years of wondering where he is or what has happened to him and I would ask anyone who has information to contact police as soon as possible.
"Twenty thousand pounds is a lot of money and I hope this will go towards encouraging people to come forward and providing officers with information."
Greater Manchester Police's Missing Persons Investigating Officer Julie Potts said: "Since Jordan initially went missing, we have had serious concerns for his safety.
"He was only 16 when he disappeared and we think it is highly unlikely he has been able to avoid detection during the past few years.
"We know that Jordan knew a number of people who were involved in minor criminality and are working on the theory there may be a link between this and his disappearance.
"Understandably, Jordan's family have been deeply upset there has been no contact and just want to know where he is. Seven years is a long time but it must seem an eternity to them and they need answers."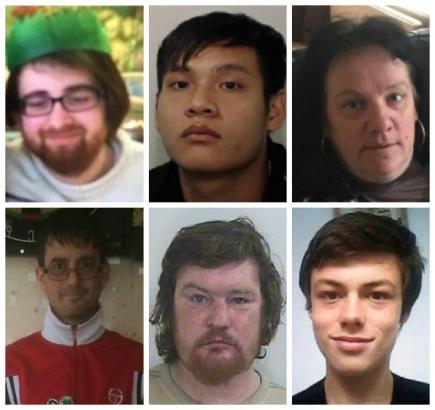 STILL MISSING: Calum Terras, Huong Cao, Sharon Brown, Nathan McCarthy, Adrian Wane, Lee Fanning (clockwise)
Six people in Manchester have gone missing since the start of the year, according to information published by independent charity Missing People and Greater Manchester Police.
Anyone with information is asked to contact police on 0161 856 3570 or Crimestoppers, anonymously, on 0800 555 111.
Alternatively anyone with information on missing people can contact the charity Missing People for free on 116 000.
Top image courtesy of Google Maps, with inset from GMP, with thanks