A dismembered body discovered near Rochdale is believed to be a father-of-four who vanished more than two months ago, police have confirmed.
Shortly before 2.45pm yesterday afternoon, a human leg was discovered by a dog walker on land behind Healey Conservative Club at Whitworth, near Rochdale.
Officers searched nearby fields and countryside with sniffer dogs, which resulted in them finding the rest of the body, which is believed to be joiner Heath Nield.
Mr Nield, 31, fell into a downward spiral of depression after losing his job in July for failing to show up for work. He disappeared shortly after. 
A Lancashire Police spokesman said: "Police are in the process of recovering the body which appears to have been there for some time and is badly decomposed
"While formal identification has not yet been carried out police believe there is a strong possibility that the body is that of Heath. His family have been made aware of the latest development.
"Further forensic tests will need to be carried out to confirm the identity of the body." 
Mr Nield was last seen alive at a friend's house in Rochdale around 7.20am on July 11.
The father of four, whose children are aged from two to 11, last made contact with his family on July 10.
He had moved back home with his mum, Christine Mitton, in Rochdale Road, Bacup since April. During a public appeal, she said she noticed a change in his behaviour when he lost his job.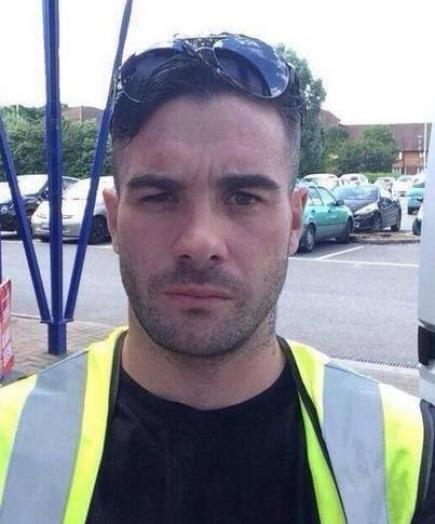 MISSING: Heath Nield was last seen alive on the morning of July 11
She said: "He had gone missing from July 6 to 8 and when he came back, he seemed quiet.
"He had just been down the road, staying at a friend's house then, he just wasn't answering his phone. But now, it's going straight to answer phone.
"His children are aged two to 11, and they're just too little for their mums to tell them what's happened. The whole family miss him."
Mr Nield's father, Peter, 62, from Huddersfield, said his disappearance was the first time he had ever gone missing.
He said: "He didn't turn in to work one day, and work's tight at the moment, and because he didn't turn up on site one morning, the company fired him, which is what you would expect.
"He's never been gone like this before. He would always let one of us know where he is. It doesn't matter that he's gone, just that he's okay."
Mr Nield's brother Jon, a 44-year-old joiner said he was a 'loving, caring lad', and that it wasn't unusual for him to move between addresses.
"He's moved around over the last few years. He's here, there and everywhere," he said. "But if he had just moved somewhere new and was safe, he would tell us.
"Before he went missing the first time, I would've said it was strange for him to leave his dog, Niamh, behind, because he loves his lurchers, the same as me. She's missing you mate, like all of us are.
"But now, I don't know because he didn't take her with him last time. If he could just text us or call us, anything, and just say 'don't worry about me, I'm okay' then that would be enough."
While police suspect the body found behind Healey Conservative Club may be Mr Neild, a formal identification has not yet taken place.
Mr Nield's is described as white, 5ft 10, medium build, with short dark brown hair and a number of distinctive tattoos.
He has a rose with a skull on the right side of his neck, a heart with the name Bethany on his right forearm and the name Kelsie on his left forearm.
Image courtesy of Facebook, with thanks.