Electric car drivers are being given a boost by Transport for Greater Manchester (TFGM) as record sales of ultra-low emission vehicles surge across England.
More than 5,000 motorists were the latest to get their hands on a government Plug-in Car Grant over the summer this year.
According to TFGM, the number of recorded sessions at charging points across Greater Manchester multiplied by more than 10 within a year.
With drivers opting for the more eco-friendly run-around, TFGM told MM how they plan on advancing systems like the Greater Manchester Eclectic Vehicle (GMEV) scheme to keep up the growing demand.  
A spokesman said: "Under the GMEV scheme, led by TFGM, over 300 charging points have been installed throughout Greater Manchester, including three publicly available Rapid Chargers.
"Use of the system has risen 1000% in the first twelve months of operation, with 974 public charge sessions recorded in September this year, compared to 82 in September 2013."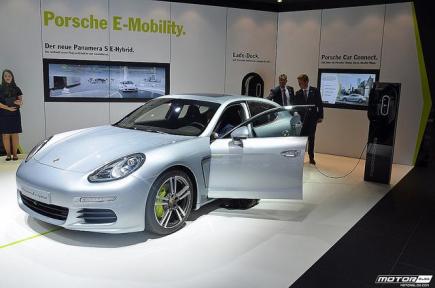 GREEN DAY: More leading marques are launching all-electrical vehicles Courtesy of Motor Blog, via Flickr, with thanks
 "We will continue to work with government and industry to consolidate the charge point infrastructure and encourage vehicle owners, both fleet and individual, to take advantage of the environmental and financial benefits that hybrid and all-electric vehicles bring."
The government Plug-in Car Grant has given 17,000 drivers up to £5,000 to spend when buying an ultra-low emission car or £8,000 for a van since its launch in 2010.
Increased grant applications were most apparent between July and September.
Figures were more than double what they were in the previous three months and equal to almost a third of all grants since its preliminary introduction.
The rise was also seen in the North West where ultra-low emission vehicles (ULEV) driving costs are as low as 2p per mile.
As evidence of the Coalition's clean city scheme proves to be working, government ministers say they are pleased with its positive reception.
Transport Minister Baroness Kramer said: "It is not surprising that people want these vehicles – they are a pleasure to drive and incredibly cheap to run, as well as beneficial to the environment.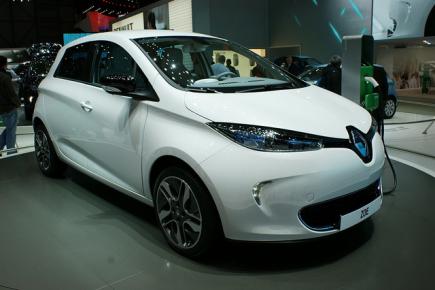 ULEV IT: Ultra-low emission vehicle driving costs are as low as 2p a mile Courtesy Cedric Janode, via Flickr, with thanks
"The government is breaking down barriers that may have put people off in the past."
Ministers believe that the successful scheme allows the public to take practical steps into adopting a lifestyle kinder to the environment while putting the UK on the map as a leading energy efficient country.
"This growing confidence helps the UK strengthen its position as a global leader in developing green technology." Baroness Kramer explained.
"Expanding this sector is also creating thousands of jobs and contributing to Britain's thriving £11 billion automotive industry, and encouraging more investment in the UK – a key part of this government's long-term economic plan."
By 2040, all new vehicles will have some kind of ULEV element designed in them.
In April, Deputy Prime Minister Nick Clegg confirmed that a further £500million was to be invested into green technology between 2015 and 2020 to encourage more drivers into ultra-low emission vehicles. 
Main image courtesy of Nicola Sznajder, with thanks