A group of burglars are running from the law after stealing 2,000 boxes of trainers worth £250,000 during a 'well organised' raid in Heywood.
This incident occurred overnight between February 12 and 13, when unknown offenders broke into a vacant warehouse in an industrial unit off Pilsworth Road.
They removed bricks from an internal wall in order to steal approximately 2,000 boxes of trainers from an adjoining warehouse.
The trainers, by 'Creative Recreation' are in both black and white and of various sizes.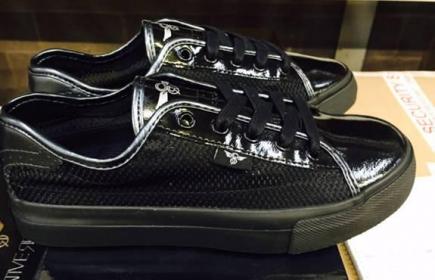 SOLE-LESS THEFT: The burglars swiped £250,000-worth of trainers
GMP constable Rob Dawson said: "This was a well organised and executed burglary that has resulted in considerable stock being stolen.
"If anyone has overheard people talking about this theft, either beforehand or afterwards, I am keen to hear from you.
"Likewise, if anyone knows where the items are being stored or sold from, please contact us in complete confidence."
Anyone with information is asked to call 101, or Crimestoppers, anonymously, on 0800 555 111.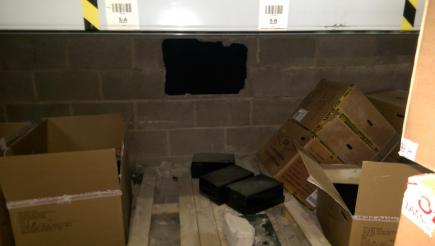 'HOLE IN THE WALL': The burglars removed bricks from the wall then helped themselves to the trainers