A year ago today the world stopped, and normality ceased to exist. On 23 March 2020, the UK entered a full-scale national lockdown facing its worst crisis since the second world war.
The deadly disease known as COVID-19 was ripping through the world's population and nobody knew how to control it. The solution? To buy time by inflicting draconian measures which only allowed people to leave their homes for essential reasons.
We now know far more about the virus, and the creation of a vaccine has given us a way out, but we are still living in a world far from normal and will continue to feel the effects of the pandemic for years to come.
Deaths were unfortunately inevitable, so reducing the numbers and making sure the NHS did not collapse were the main priorities.
However, while lockdown helped this, the greater impact it had on society was massive.
Children were unable to go to school, businesses were forced to close with many unable to support their staff. The government had no choice but to step in and make sure people could survive.
Many adapted and with a world full of technology were able to continue by working remotely, but it was the hospitality and events industry that were hit the hardest.
Our inability to socialise meant that there was no longer a need for pubs, restaurants and cinemas. Whilst restrictions on large gatherings meant many events had to be cancelled.
One business we spoke to were at the heart of this.
Launching in 2015, Bongo's Bingo quickly took off and in just a couple of years became the event that everybody was talking about.
Started by two mates in Liverpool it takes the traditional game and pairs it with dance-offs, raves and getting the audience involved to create a unique party atmosphere.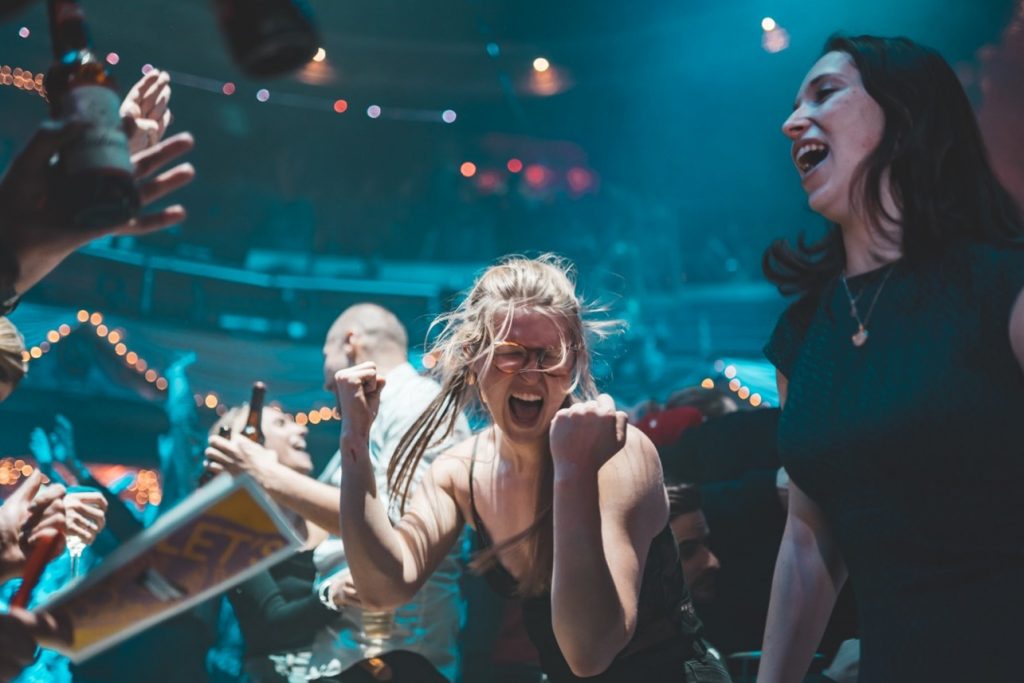 All the things that in a normal world people would love, but when lockdown hit, all events were cancelled.
We spoke to Operations Director Jess Helliar who said: "Everyone in the events industry has felt it, the guidance has been at such short notice that nobody has been able to plan ahead."
They were badly affected, forced to put staff onto furlough and by October had no choice but to make redundancies.
The government tried to help businesses as much as they could, but Bongos Bingo were given very little support.
Jess explained: "We have fallen through the cracks with the grants available, due to gambling being a part of what we do."
Fortunately, despite all the setbacks, the business made it through. Adapting to make sure that they could keep the brand going and using their platform to cheer everyone up during these tough times.
They ran online quiz versions of their Bingo which attracted millions of viewers on Twitch, and when restrictions were relaxed in the summer, managed to organise some socially distanced outdoor events.
They even played their part by launching an incredible initiative offering free lifts to work for NHS staff at a local hospital in Liverpool.
This has led to them announcing free NHS shows for staff across five different cities to say thank you for all their hard work.
We also asked about their plans for re-opening. The government recently announced a roadmap out of the latest national lockdown with the potential for all restrictions on social contact to be removed by 21 June.
Jess said: "It will be a really busy summer if everything goes to plan, with outdoor events and socially distanced tickets already sold."
The hope is that we will soon see a return to the incredibly chaotic Bongos Bingo nights of the past. The business also told us how they plan to welcome staff back from April with a full team hopefully in place by July.
Events are already scheduled for Manchester, with the iconic Grade II listed Weslyean chapel in the city centre being the venue.
You can search for all upcoming events and buy tickets here.
When restrictions are lifted this time, it will feel different. With the success of the vaccination programme, the government have made it clear they want this lockdown to be the last.
We are all wishing for a summer of normality, and when it does come, we can breathe a huge sigh of relief.
Main image credit: Piccadilly Gardens cc-by-sa/2.0 – © Gerald England – geograph.org.uk/p/6548574