Officers investigating the death of Robert Hart are confident of making progress in their investigations after the 'excellent response' from the public following last night's Crimewatch appeal.
Robert, 26, died on Wednesday June 11, five days after being subject to a brutal attack at Manchester's Parklife festival, which left him fighting for life with a bleed on the brain.
In an effort to step up the hunt for Robert's killer, Greater Manchester Police released 12 images of witnesses they would like to speak to, and appealed for help on Crimewatch last night.
Senior Investigating Officer, Detective Inspector Richard Eales, said they have had an overwhelming response from the public nationwide.
"The phone lines are starting to get busy following last night's appeal," he said.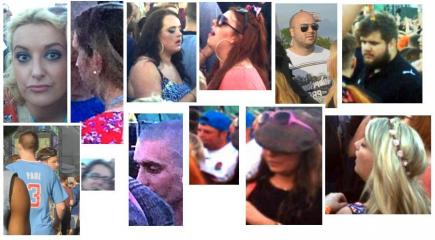 IS THIS YOU AT PARKLIFE? Police want to speak to all of these people
 
"We had a significant number of calls in the two hours directly after the Crimewatch appeal, an excellent response which we are expecting to improve upon as the day goes on.
"As a result of publishing the pictures of the potential witnesses, we have already been able to identify half of those people we wish to speak to.
"We are also expecting to receive new video footage and pictures from the area where Robert was attacked as a result of last night's appeal, and that could be invaluable to the investigation."
Anyone with information can contact the incident room direct on 0161 85 69283 or email the incident room on [email protected] with any relevant footage.
Alternatively you can call police on 101 or Crimestoppers on 0800 555 111.