A Ukrainian football business has found success in Manchester after relocating from Kyiv to escape the war between Ukraine and Russia.
Serge Shcherbyna, 29, and Polina Vynohradova, 27, set up their vintage football store, Stunner, on South King Street last month.
Before opening in Manchester the pair ran their store from a unit in a renovated mansion in the Golden Gate neighbourhood of Kyiv.
In February 2022, the couple left Kyiv just hours before the war began to meet a friend who was running the same business online.
After a few months of travelling, they arrived in the UK in November 2022 and settled down in Macclesfield – 18 months later they reopened Stunner in Manchester's city centre.
The store opened just a month ago, yet it has already experienced significant success.
Serge said: "From a commercial point of view I cannot say that our previous store in Kyiv was a massive commercial success but here [Manchester] we have the scene already established with classic football shirts creating the whole market back in 2006.
"The people are already invested in buying vintage, wearing vintage or investing into these shirts, and I cannot help but notice the attempt to grow in price.
"In Ukraine, we are only around 30 years old since we gained independence so the football scene is only establishing and clubs don't always know how to deal their merchandise to their fans and I think that has its impact on the way fans consume merchandise.
"[In England] we don't need to educate people on the matter why they want the shirt."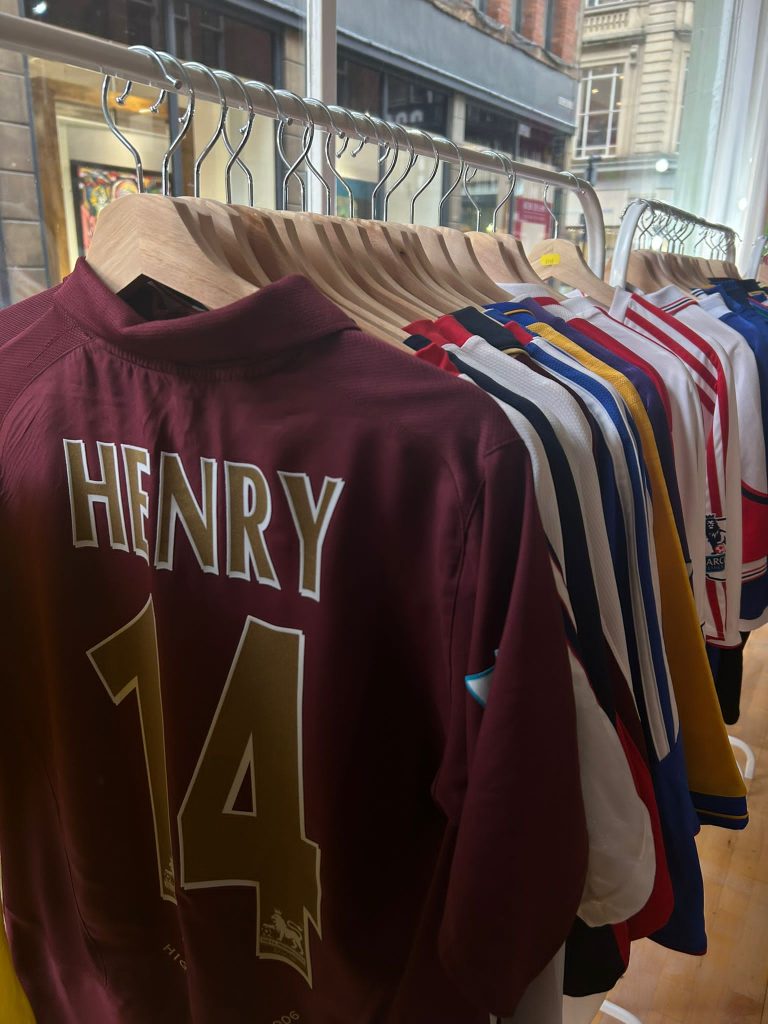 Manchester holds sentimental value to the couple as their inspiration, the Classic Football Shirts store, is just a few minutes away from them.
Serge said: "Manchester was always one of my dream destinations, because of the music scene in the 90's, it's fantastic.
"Sometimes when I'm walking down Piccadilly I ask myself, do you realise you are in Manchester and you have your own store that you run with your partner, it's insane.
"I love the culture, the way the people are here, especially in the north."
The future plan for the store is to continue building a community of football fans and to create a hub where the world of art and football can coexist.