St Ann's Square is now the home to a life-size statue of a homeless Jesus sleeping.
The statue has been placed outside St Ann's Church and was sculpted by Canadian artist Timothy Schmalz, whose works have appeared in several cities around the world (see below). 
Mancunian Matters decided to get a closer look at the new statue and ask the people of Manchester their views on it as well as homelessness in the city.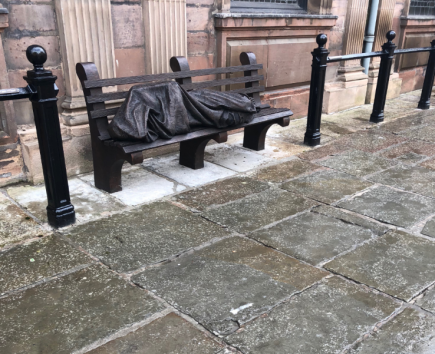 What do you think of homelessness in Manchester?
"It seems a lot worse here than where I used to live in London, housing could be used more here for homeless people but it seems like nothing is ever done," said work colleagues Justin and Eleanor, based in Manchester.
"In Manchester they seem to move a lot of homeless people. When I was at the train station for example, police and shop owners were making homeless people move, which is very sad to see.
— timothy Schmalz (@timothySchmalz) January 13, 2017
"They seem to criminalise being homeless more in Manchester than anywhere else. Comparing the homelessness in Manchester to London or Newcastle I would definitely say it is a lot worse here. When I was in London I would always notice homeless people being helped out more," the work colleagues added.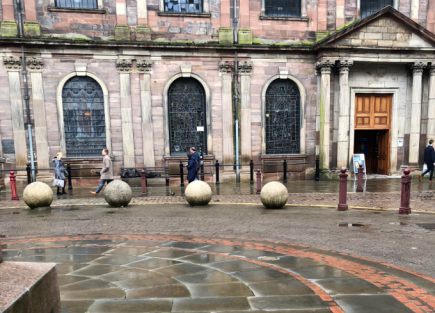 How does the statue make you feel?
"It looks real: it's not in your face. I'd say it's making a statement.
"It makes people realise the situation for many homeless people and we have both noticed people touching the feet like it's a shrine. It's becoming an idol."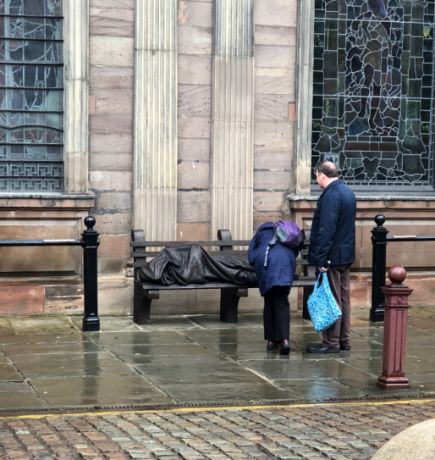 Mancunian couple Colette and Mike said seeing the statue made them feel sad.
"It's an eye-opener to see how people are actually suffering. And that's the reality for a lot of homeless people in Manchester."
What do you think of homelessness in Manchester?
"It's terrible, very sad to see people homeless in all kind of weather. We think Andy Burnham is trying to do his best though.
"There is barely any accommodation on offer and the accommodation that there is is appalling."
Do you think it's better or worse in Manchester compared to other places?
"It's definitely worse in Manchester and over the past year or so it's just got worse and worse."
The purpose of the statue is to challenge passers-by to question their attitude towards the issue of homelessness.
St Ann's Church is currently working on a project called 'Morning Hours' which will provide homeless people with a warm space, hot drinks and toast, first thing in the morning before any of the city's day centres open.
'Homeless Jesus' finds its place in Baltimore https://t.co/Prh7dwJlae

— timothy Schmalz (@timothySchmalz) March 1, 2017