The Lowry will display a recently acquired painting of former prime minister David Lloyd George's Manchester birthplace when it reopens in May.
The L.S. Lowry painting was acquired for the nation through the government's Acceptance in Lieu scheme.
The scheme allows those with a large Inheritance Tax bill to transfer culturally valuable objects into public ownership in lieu of payment.
David Lloyd George's Birthplace, Manchester, dated 1958, was accepted in lieu of £262,500, and is the first painting obtained by The Lowry through the scheme.
The large oil on canvas depicts a two-up two-down terraced house in Chorlton-on-Medlock.
The house in the painting was demolished, but a plaque on Wadeson Road marks the birthplace of the former prime minister.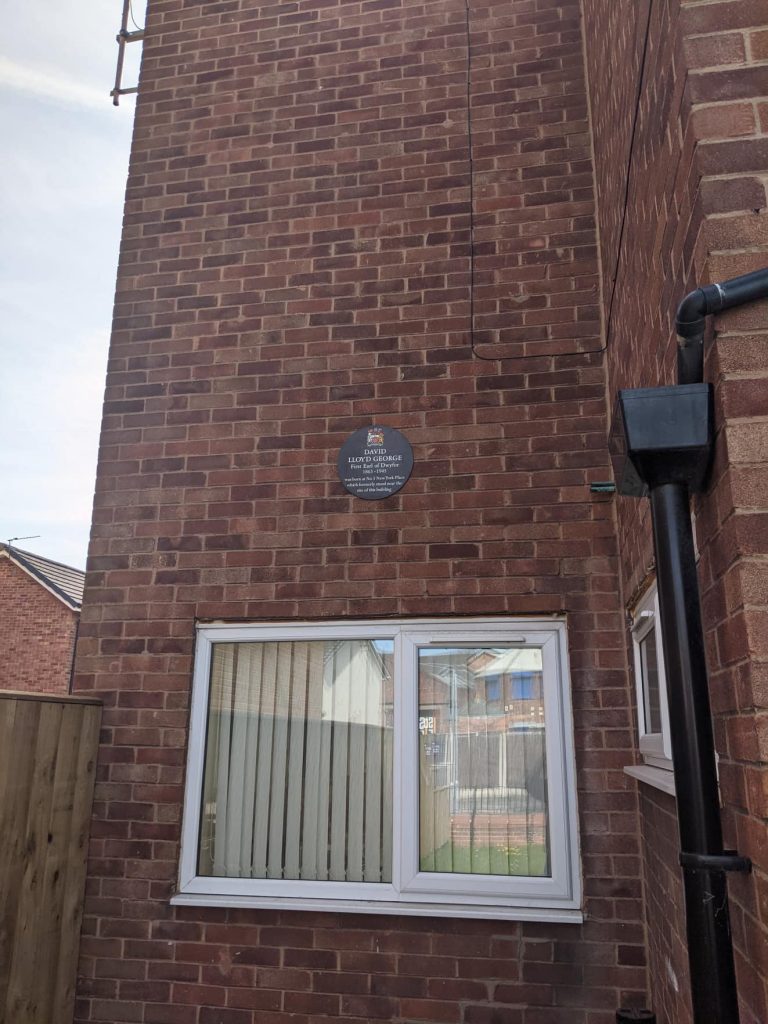 The painting's empty streets give it a "lockdown vibe" according to Michael Simpson, Director of Visual Arts at The Lowry.
The popular idea of Lowry is as a painter of crowds and 'matchstick men' – less well known are his paintings devoid of life.
Julia Fawcett, chief executive of the Lowry said: "The striking absence of any living soul in this work is an unsettling reminder of what we have all experienced over the last year.
"We can't wait to share it with the public when our galleries re-open in May."
David Lloyd George was born in Manchester to Welsh parents in 1863.
He moved to Caernavonshire a year later and grew up a Welsh speaker.
He was prime minister between 1916 and 1922 and is considered one of the most influential politicians in modern British history.
Visitors can see the painting as part of the gallery's permanent exhibition LS Lowry: The Art and the Artist from Saturday 22 May.