A reformed Manchester gangster has backed the NSPCC's new helpline to help children 'break free' from organised crime.
Graham Hudson spent eight years behind bars and three years on the streets battling drug and alcohol abuse.
Graham, who now devotes his life to The Mustard Tree charity and his art, says the NSPCC helpline is a great opportunity to show kids who are mixing in the wrong circles a different path.
"It's about educating people that they can talk about things without them feeling like they are snitching," he told MM.
"It's a great idea, they need to educate people that this is the right thing to do." 
Graham was born into the life of crime and was quickly sworn in to the family business of drugs and violence, holding other kids up at knife-point at nine-years-old.
"It wasn't my fault I was born into a family of criminals," he said. "I was just a kid, it was all I knew."
A new helpline for parents worried about children in gangs has been launched by @NSPCC http://t.co/KyYYSw86Et pic.twitter.com/43xGEx9uVO

— NSPCC (@NSPCC) August 19, 2014
An accomplished martial arts fighter, he held up the protection side of the business, while selling drugs with his older brother Keith.
They both carried guns.
"Keith was my hero when I was a kid," he said. "He had the clothes, he was handsome, he got all the girls – he was cool but he was bad.
"It was a real dog eat dog world."
Though Graham has finally broken free of his past, large numbers of children across the UK are still very much caught up in the life of crime.
In 2009/10 those aged 10-17 were responsible for 17% of all UK arrests, though they make up just 11% of the population.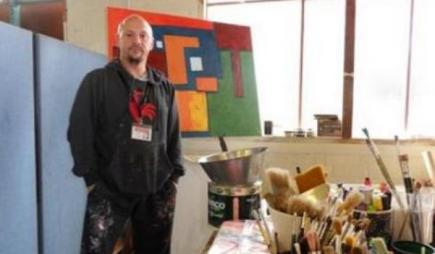 CHOOSE LIFE: Grahame says crime is all he knew when he was a child
 
Michelle Thompson from the NSPCC North West told MM: "Being involved with gangs can wreck a young person's childhood and potentially ruin – or even end – their life.
"We know from listening to children that they are often terrified of what they are doing and want to leave gangs."
The charity has launched the new line to support parents as they can play an 'incredibly important role' in helping their children 'break free' of gangs.
John Cameron, head of child protection operations at NSPCC, said:  "Through our new helpline service and by working together with other agencies we can help stop young people's lives from being ruined."
The service, which is delivered through the existing helpline, has been funded by the Home Office's Ending Gang and Youth Violence programme, which trained the NSPCC helpline staff to recognise if a young person is involved in gang culture.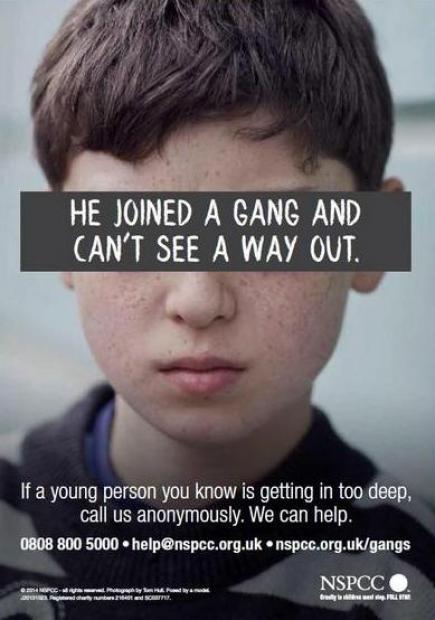 SPEAK OUT: All calls made to the helpline will be kept anonymous 
 
The Home Office has accumulated a list of 33 local authorities in England where it says gangs are an issue, based on factors including crime levels and police intelligence, including Manchester.
"We know from listening to children that they are often terrified of what they are doing and want to leave gangs" explained Michelle.
The 24/7 helpline aims to battle gang culture, which the NSPCC say 'abuses, exploits and dangers' those involved.
Anyone who is worried that a child might be at risk from being involved with gangs can now contact the NSPCC helpline on 0808 800 5000.