The inquest into the death of the Wigan teen, Jade Lomas-Anderson, who was mauled by a pack of 'out of control' dogs while at her friend's house last year reached its conclusion today.
The coroner reached the verdict Jade, 14, died as a direct consequence of multiple injuries sustained when she was savaged by more than one dog.
Jade was visiting her friend Kimberley, daughter of Beverley Concannon, at their former home on Chaucer Grove, Atherton, when she was attacked by bull mastiffs and Staffordshire bull terriers.
Concannon, who has since pleaded guilty to causing unnecessary suffering to the animals, was at the inquest.
She failed to appear yesterday due to a reported hospital appointment but today said the dogs had never been vicious in the past.
Concannon's words provoked an outburst from Jade's grandmother who comdemned the woman for making their family suffer for 19 months to then sit 'pretending you're innocent'.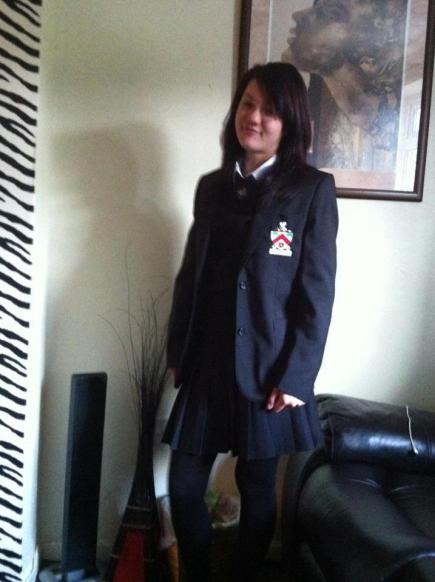 ALWAYS IN OUR HEARST: Jade is shining in the sky now
Earlier in the inquest the teenager's stepfather, Mike Anderson, expressed his frustration, especially with Concannon, to the coroner.
The family were asked to try to keep their emotions under control.
Concannon accepted the charge of animal cruelty before Wigan Magistrates' Court in October last year.
She was given a 16-week suspended sentence after the CPS decided not to charge her with manslaughter by gross negligence through lack of evidence.
Today an RSPCA Inspector told the inquest it wouldn't have taken much to trigger aggression amongst the dogs as there was nothing to keep them occupied.
When police arrived at the scene on March 26 2013 they were confronted by four dogs that were aggressive. Jade tragically died at the scene.
The dogs were shot dead by police, while another dog at the address was said to be securely contained.
At the time of the tragedy it was believed Jade was bitten from head to toe by the animals for some pie.
However the inquest heard the teenager's friend, Kimberley, was actually warming up pie in the next room.
The horrific incident sparked national outrage and calls for changes to the Dangerous Dogs Act, which was in fact amended last week.
But during the inquest the Coroner suggested these changes 'do not go far enough'.
In light of the public outcry, Jade's parents and Wigan Council launched a responsible pet owner campaign in October last year.
Hundreds of dog owners flocked to Hag Fold, Atherton, for the first event of Jade's Campaign, during which 130 dogs were micro-chipped, 180 dog-owners were given expert advice and a professional dog trainer held 12 one-on-one training sessions.
At Jade's funeral in April 2013, her step-father Mike Anderson led with an emotional and heart-felt tribute.
He said: "Our Jade was very beautiful. She could walk in a room and fill it with joy.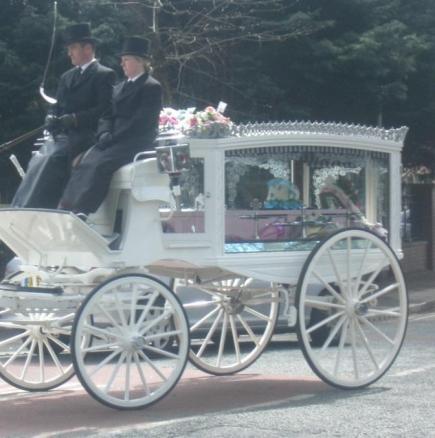 BEAUTIFUL TRIBUTE: Jade's coffin arrives at her funeral
"She had sad times in her life, the moods, the strops, especially if we took her One Direction CDs! But she always kept her head high.
"She's shining in the sky now, that's the place she'll always be. She'll always be in our hearts. We love you unconditionally."
On the sad day several family members and friends wore 'Justice for Jade' t-shirts and urged people to sign a petition to make owners accountable for their dogs.
By September Elizabeth Reed, Branch Crown Prosecutor, CPS North West, had authorised the police to charge Concannon with three offences under the Animal Welfare Act.
This week's changes to the Dangerous Dogs Act stated owners will now face fines of up to £20,000 if they fail to prevent dog attacks.
Prison sentences for owners of dangerous dogs were also extended earlier this year.