Major food charities are urging people to volunteer at Tesco to support bringing much-needed food parcels to over 600,000 people this winter.
The Trussell Trust and FareShare are encouraging people to support the supermarket with their food collection which is held in all of their stores from 30 November to 2 December.
Sparing just a few hours for The Tesco Food Collection can help bring the basics to those in need.
Claire De Silva, Head of Community at Tesco, said: "Every year our Winter Food Collection gets such an amazing response from our customers.
"We know that they give even more generously when we have volunteers in our stores helping them to choose the right items."
With rising costs, essentials are becoming harder to afford for some families – which is why volunteers are so essential for the Tesco Food collection.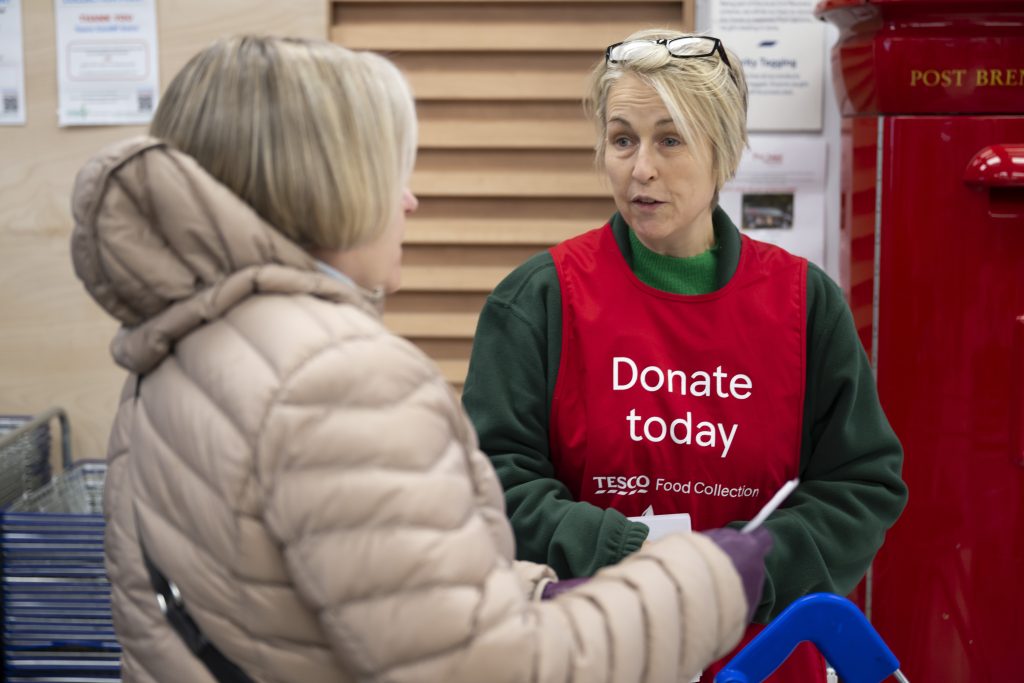 George Wright, chief executive at FareShare, said: "Tesco's support for FareShare throughout the cost of living crisis, and the last 11 years, has been unwavering."
The collection supports the charities in providing food supplies for the months of December to February.
Emma Revie, Trussell Trust's Chief Executive, said: "This winter is going to be the toughest yet for the food banks in our network.
"By volunteering at the Tesco Winter Food Collection you will not only be helping to gather much-needed donations to keep your local food bank going, you'll also be making a real difference to families who cannot afford the essentials in your community."
The Trussell Trust, which has the largest foodbank network in the UK, will be distributing an estimate of more than a million emergency food parcels in this winter period.
And FareShare has over 1,500 frontline charities on its waiting list seeking food.
With one in five Trussell Trust parcels coming from Tesco and its customers, volunteers and donations are needed more than ever.
Individuals can support not only by making food donations directly in their local Tesco but also by volunteering their time to support others in choosing the right donations.
You can sign up to volunteer with FareShare here or with the Trussell Trust here.