After the breakdown of her relationship, a mum-of-two kicked off a top-trend handbag business and has since won Stretford Mall's competition for budding entrepreneurs.
Tracey Gibbons was one of three shortlisted out of more than 20 applicants in the Dragon's Den-style competition Win A Shop.
Her shop, The Girl for Bags, will open in the mall at the beginning of December. She started the business earlier this year, after splitting up with her partner.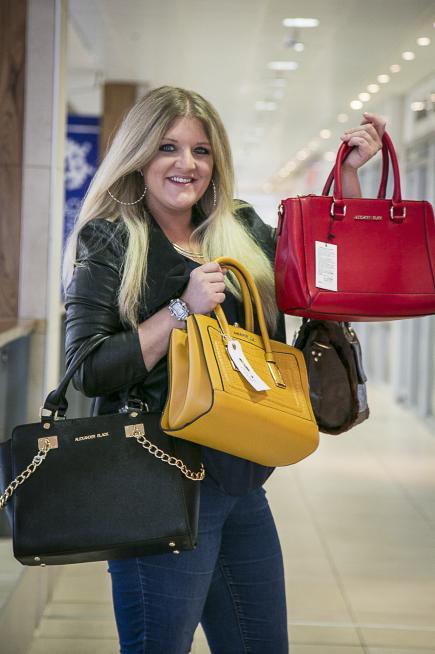 SUPER MUM: Tracey is a single mum-of-two and The Girl for Bags
"I was in a bad place at the time, and felt very lost with no real clue of what to do next," said 33-year-old Tracey.
"I was still full of drive and ambition, and I knew I had to get myself out of the situation somehow. I just wasn't sure how."
Tracey, mum of 11-year-old Abbigail and two-year-old Sophie, was inspired after her dad Frank visited with some on-trend satchels and persuaded her to try selling them.
Stretford Mall's panel of three judges, which included Trafford Councillor Michael Hyman, Stretford Councillor Dolores O'Sullivan and Stretford Mall Duty Manager Craig Topping, judged the fledgling business to be a winner.
The Sale Moor resident can now move into the mall free from rent, rates, insurance fees and service charge for six months, and will receive free marketing and PR support as well as a new shop sign.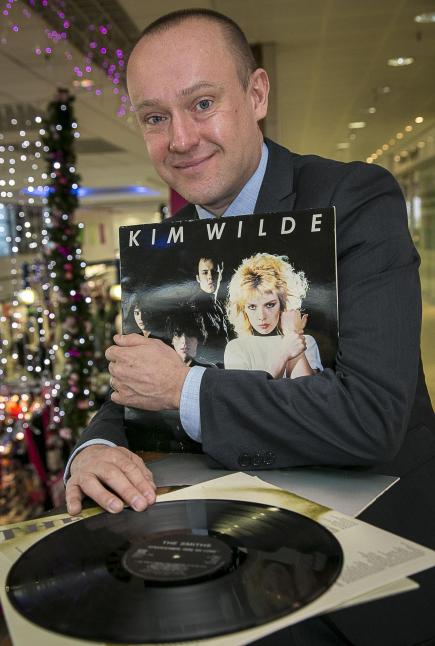 MAKING WAVES: Alex's record shop champions the Manchester music scene
"It has been extremely gratifying to work with local people to help give them a step up the business ladder," said Mr Topping.
Councillor O'Sullivan agreed. She said: "It's wonderful to see this sort of enterprising spirit."
Also there to show off their businesses was 41-year-old Natalie Fletcher and Alex Lee, a dad of three from Urmston.
Sale mum-of-one Natalie, who has 28 years of experience in sewing, pitched her repairs and altercations business, Sewconvenient, hoping it would lead to people in the community learning sewing skills.
Alex, 45, was there to showcase Soundwaves Here We Come, a record shop and meeting place for local musicians which he created to champion the Manchester music scene.
Despite the judges' decision being unanimous, it was a close competition. Councillor O'Sullivan said: "I think all three of them could be an asset to the Stretford community."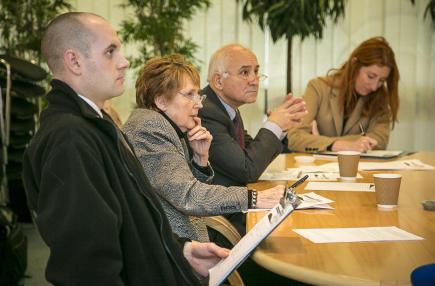 THE DRAGONS: The Win a Shop judges were faced with a tough decision
Councillor Hyman added: "It was incredibly difficult to decide between them, because each one had their own very particular merits."
In fact Alex and Natalie impressed the judges so much that judges decided to offer them three months in Stretford Mall units free of rent, rates and service charge.
Tracey, who recently qualified in business management, book keeping and computerised accounts, is excited to take this 'tremendous' step forward.
She said: "It's still sinking in because I have really wanted to take this step and make it happen but it is so hard when you have all those start-up costs to turn it into a reality.
"I am already picturing in my head how I want it to be and how I want to lay it out so when customers come in, they will be able to see and feel my stock properly.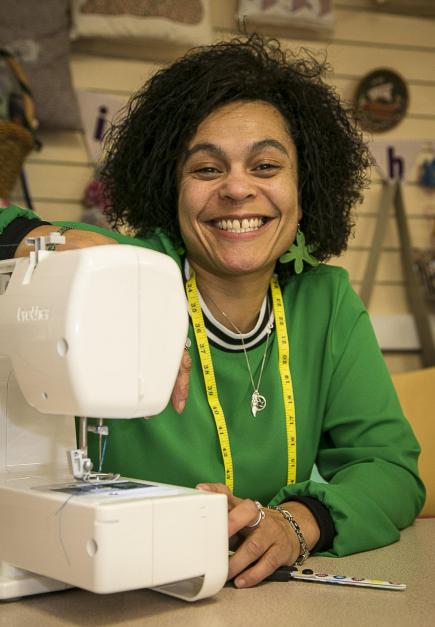 SEWCONVENIENT: Natalie's tailoring business was a runner up
"That's going to be the real beauty of having my own store, a base for customers to come to, and I can hardly believe it will soon be a reality."
The Girl For Bags was built up thanks to boutiques, markets and a loyal social media following.
Today it stocks top branded handbags like Alexander Black and LYDC, worn by The Saturday's Una Healy, TOWIE's Sam Faiers and actress Michelle Keegan.
For more information about retail opportunities at Stretford Mall click here or follow @StretfordMall on Twitter.
Images courtesy of Stretford Mall, with thanks