Charities are calling for people to support the international day which seeks to highlight the violence women all across the world face daily.
Today the International Day for the Elimination of Violence Against Women marks the beginning of 16 days of campaigning started by United Nations Women to raise awareness for gender-based violence.
According to statistics from the World Health Organisation, a disturbing nearly 1 in 3 women have been subjected to physical or sexual violence in their lifetime.
It's estimated that globally 137 women are killed by their intimate partner or a family member every single day. These numbers tend to rise during times of crises as seen during the COVID-19 pandemic.
UN Women's campaign to '#OrangetheWorld' aims to tackle the root causes of gender-based violence, empower women and girls, believe survivors and transform harmful social norms.
They are also challenging people to '#Give25forUNTF25' as the UN Trust Fund to End Violence against Women marks its 25th anniversary, urging people to donate to the fund.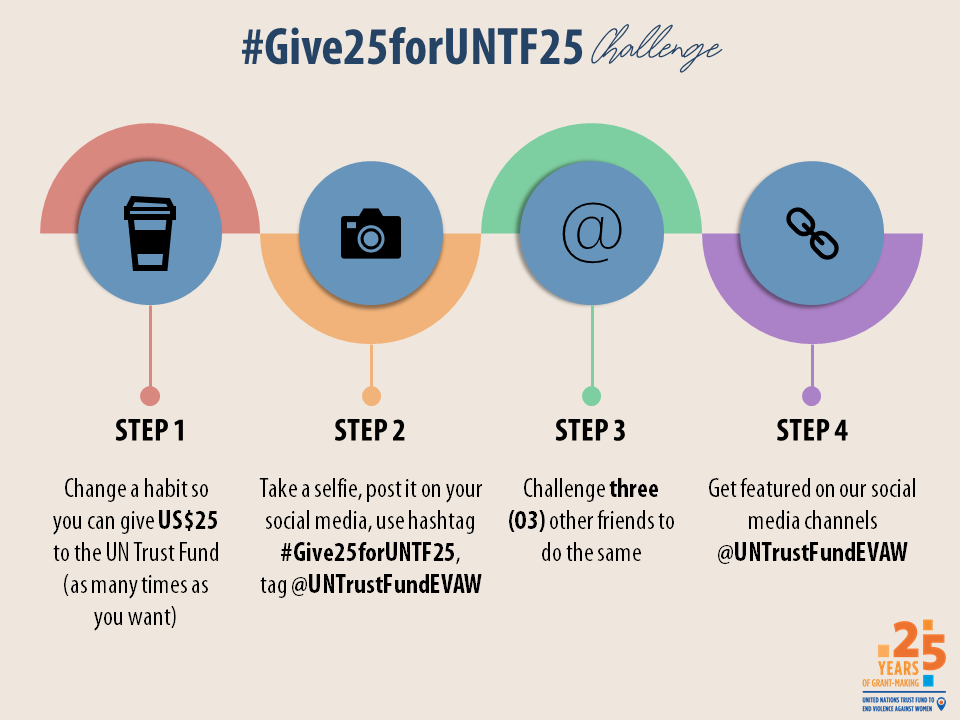 Meanwhile, the grassroots federation Women's Aid is sharing the stories of survivors of gender-based violence with the campaign to '#HearHer' and asking survivors to pledge to support and believe victims on social media.
 Their site features poems describing the experience of survivors and states that their "new campaign calls for recognition of the impact that domestic abuse has on the mental health of women and their children."
The 16 days of activism run from 25 November to 10 December this year to bring awareness to gender-based violence against women.
You can donate to the UN Trust Fund here
Photo credit: https://untf.unwomen.org/en/news-and-events/stories/2021/09/give25foruntf25-challenge