A homeless man who had precious family photographs stolen as he slept in a city centre doorway has been reunited with them thanks to a young Manchester street artist.
Rebekah Wiliamson, 21, tracked down the rightful owner yesterday after scouring the city for 48 hours in search of a man called Paul, after receiving an email from a woman claiming to have met him.
The 21-year-old, who found the pictures scattered across the floor at the back of the Arndale centre early this week located the man outside Selfridges and said he 'couldn't stop crying'.
Rebekah told MM: "He literally didn't say anything for a while, he was just silent and staring and the pictures and then I realised he was crying.
"He just seemed so numb and upset from losing all his stuff that he couldn't even show how grateful he was but after a while after he'd let it all out he was really sweet and couldn't thank me enough.
"I took him to get something to eat and we sat and had a chat about his family and he explained the photographs were of his mum, auntie and cousins."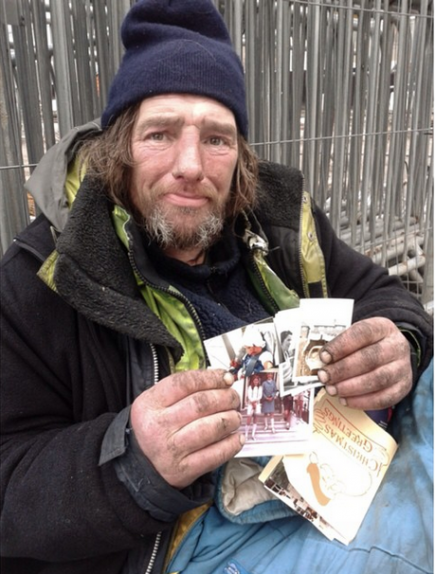 PRECIOUS: Paul had kept the childhood pics with him even though he was sleeping rough
Rebekah, a self-taught pencil artist, said she did not ask how Paul had ended up homeless as she didn't want to 'delve into his personal life' when he was 'so emotional'.
However, he explained how it was very common for his things to go missing.
"He was really upset so I didn't want to delve into his personal life," said Rebekah.
 "I've got lots of respect for Manchester's homeless community because they're all really sweet people, they've just gone wrong somewhere.
"When I'm busking they always come over and speak to me and tell me to watch my jars and put my pounds in my pocket because people nick them!"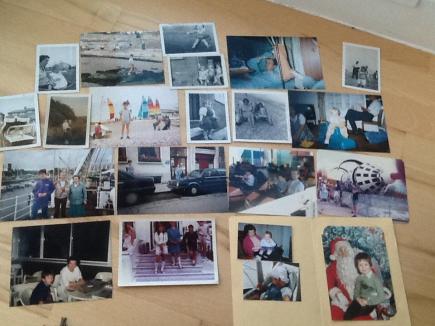 TAKEN: The collection of photos was stolen from Paul as he slept
During a two-day search of the city, Rebekah found another homeless man called Paul by a local McDonalds restaurant but after chatting with him she discovered he wasn't the man she was looking for.
However, she admitted she was 'shocked' and 'upset' to see first-hand the extent of Manchester's homelessness and their living conditions.
She told MM: "I've always known that Manchester's homelessness is really bad. I talk to a lot of them quite a lot because I'm busking all the time and I think they're really interesting and just nice people.
"But to see them in reality, away from the city centre when sat in their little dens in the freezing cold and it's raining I was just like why on earth in England and in a first world country are people still living like this?"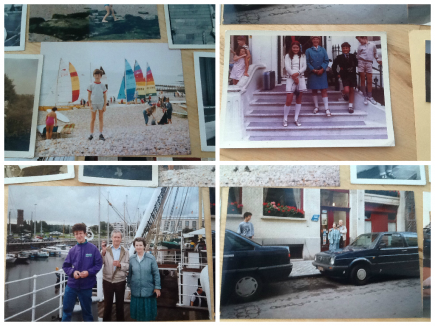 'THE POWER OF SOCIAL MEDIA': Overwhelmed Paul was in tears when he was reunited with the pics from his childhood
Rebekah is planning to meet with Paul later today and has thanked 'the power of social media' for helping her reunite him with his treasured photographs.
"He had all his stuff stolen along with the photographs so I'm going to take him some blankets and pillows and stuff today and have a chat with him and take him for a coffee and see if there's anything else I can do," she said.
Image courtesy of Rebekah Wiliamson, with thanks