A Manchester hospital worker is going to great heights this Christmas to help raise money for sick children.
Misba Khan, a capital and charitable officer at North Manchester General Hospital, has decided to climb Africa's tallest mountain, Mount Kilimanjaro in aid of the children's unit at the hospital.
The funds raised from the Khan Kili Klimb fund will go to helping children aged between three and 16 who suffer from a range of illnesses.
Misba said: "I have worked at the Trust for 11 years and I am a mum. 
"I therefore decided to try and complete my charity trek for North Manchester General Hospital at Christmas as Christmas is a time for children."
The money will be used by the hospital to purchase a new portable sensory equipment.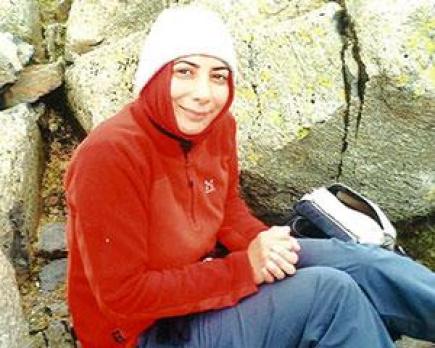 KEEN WALKER: Misba has already tackled Ben Nevis and the Atlas Mountains (Pic: Misba Khan)
This will allow children who are unable to access a sensory room, due to being immobile in bed, allowing them to completely relax, by giving them control of their surroundings.
Divisional Nurse, Director of women and children, Yvonne Tunstall said: "This sensory studio would be a tremendous asset to the children's unit.
"As many children with long term life limiting conditions are admitted to the unit for treatment throughout the year."
A keen walker, Misba has conquered Britain's tallest, Ben Nevis and the Atlas Mountains in Morocco but is sure Kilimanjaro will be the most daunting challenge yet.
Misba said: "I can't wait to get started and hopefully raise a lot of money so that children in hospital can benefit from the challenge I have set for myself."
While most of us will be anticipating the arrival of Santa Clause on Christmas Eve, Misba will be reaching the summit.
But she hasn't lost sight of the small things in life.
"Although I am looking forward to undertaking the challenge, I am sure that I will be looking forward to my shower back at the village hotel on 26 December even more!"
Now two days into her adventure, the proposition of what awaits her over the next seven days will now have hit home.
To support Misba, you can donate by visiting the JustGiving page.
Or text PAHC60 £2/£5/£10 to 70070 to donate.
Image of Kilimanjaro courtesy of Muhammad Mahdi Karim, with thanks.