The Human Appeal charity was born from the minds of students in a flat in Manchester in 1991.
This year, the charity turns 30 and is now an established organisation of 270 staff across the globe and almost 900 dedicated volunteers.
The faith-based charity says it calls on both Islamic and humanitarian values to help as many people as they can lead empowered and dignified lives across the world.
Time and time again, the charity and its devoted members carry out both emergency responses and sustainable development projects in countries such as Pakistan, Bangladesh, Syria and Yemen.
They were one of the first responders to the devastating explosion in Beirut in August.
Human Appeal told MM: "Our vision is to create a just and peaceful world free from poverty and suffering.
"That aim is drawn from our values and is at the forefront of everything we do. We want to carry on growing and help as many people as we can, to the point where we are obsolete."
Like all charities, the Covid-19 pandemic meant Human Appeal had to adapt quickly to new challenges.
The first lockdown came just before Ramadan, the most prosperous time of year for any Muslim charity, so Human Appeal had to move all fundraisers online instantaneously.
There have been big changes in how charities have been fundraising this year but Human Appeal noted that increased donations to some of their projects, despite new restrictions and some project partners dropping out, showed how generous people have been during the pandemic.
The pandemic naturally meant the charity's projects were needed more than ever in the UK and abroad.
As well as assisting evacuated families after flooding in the UK last week, Human Appeal has been helping the most vulnerable people during a troubling time.
During the first UK lockdown, Human Appeal teamed up with boxer Amir Khan and takeaway Big John's to distribute thousands of substantial and nutritious food parcels to vulnerable families in Greater Manchester and Birmingham.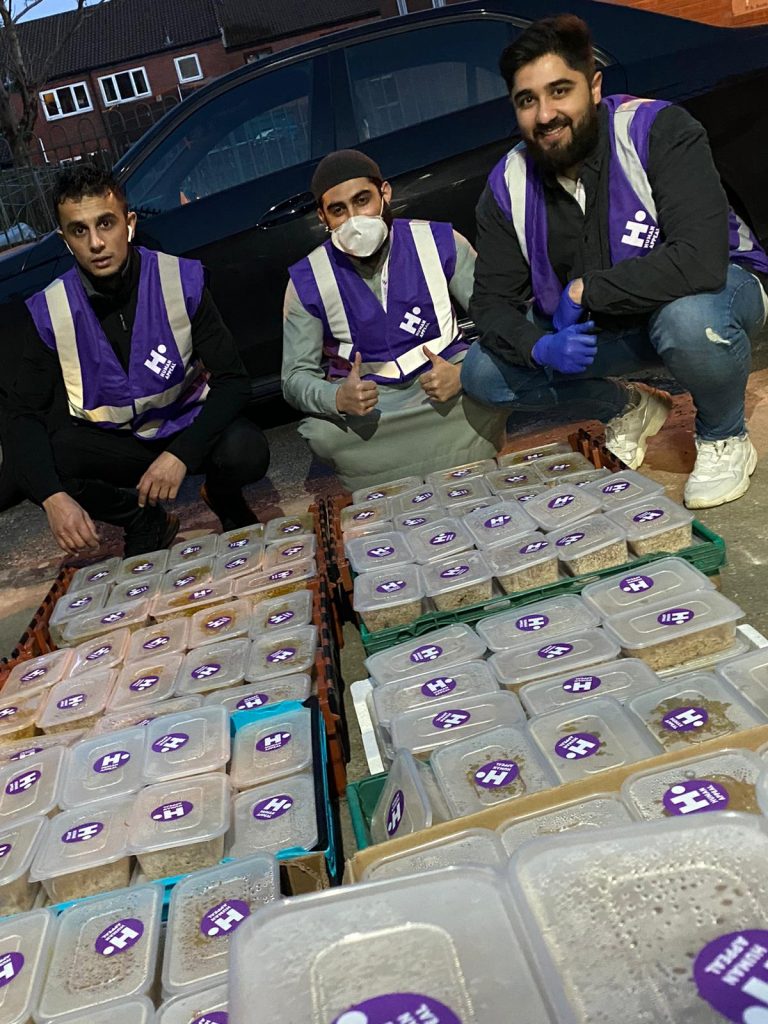 The charity is aiming to help just as many families in this lockdown, something that is only possible through their collaborations within communities.
They explained: "What we've found is that there are many people who would not have received any help at all if we didn't know about them.
"Sometimes people don't know who or where to reach to."
Last year, Unicef launched a domestic emergency response in the UK for the first time in more than 70 years.
When asked about this, Human Appeal told MM: "The pandemic has undoubtedly highlighted some of the inequalities and vulnerabilities in society that people may not have been aware of beforehand.
"Whether it gets better or worse after the pandemic there will still be people who need our help.
"As a politically neutral organisation we stand ready to work with anyone and everyone to tackle the issues we see every day in our work."
The pandemic has caused such adversity in the developed world but some of the most vulnerable communities in the poorest parts of the world, Human Appeal says, have been pushed to breaking point.

In Pakistan, Human Appeal provided 3,000 day labourers with food, 1,000 Covid-19 hygiene kits, and 33 dispensers with 70 litres worth of hand sanitizer.
A total of 4,000 people in Bangladesh and 1,841 people in Jerusalem received nutritious food parcels from the charity; in Gaza, around 300 wells and desalination plants were disinfected in partnership with OCHA.
Human Appeal said: "Nobody should underestimate how difficult life can be for people in these countries.
"It's vital for the UK and charities like ours to provide assistance to people in these countries, because without it there would be even more death and destruction.
"It's our moral obligation to help those less fortunate, and without acting on that instinct we have no hope of making the world a better place."
HOW TO HELP.
If you want to help Human Appeal continue to provide aid donate here
If you want to get stuck in yourself you can volunteer here
Photos courtesy of Human Appeal