Nearly two thirds of construction companies laid staff off in the first two weeks of the UK-wide lockdown – the highest of any industry.
A new dataset released by the Office for National Statistics compiled data from 6,171 businesses across the nation.
The figures outline the impact that COVID-19 has had on working hours, staff, and trading across 12 different industries.
As restaurants, offices and building sites across the country were forced to close on March 23, construction workers were officially the worst hit during the two weeks that followed.
However, as many employers opted to make use of the Government's Job Retention Scheme, not all workers have been subjected to the bailout, with some businesses still choosing to sack staff in order to avoid being indebted to Chancellor Rishi Sunak's 'unprecedented' programme.
Anna, 21, worked as an assistant quantity surveyor in Glasgow when her bosses told her she wasn't needed anymore, with no mention of fiscal support or being furloughed.
"They let me go as they 'didn't need my assistance anymore.' I felt disappointed in them as I had worked there for two years and felt I could've earnt a better contract since I was graduating in the summer.
"It was the most stressful week of my life as my dissertation was due, so this was a big blow."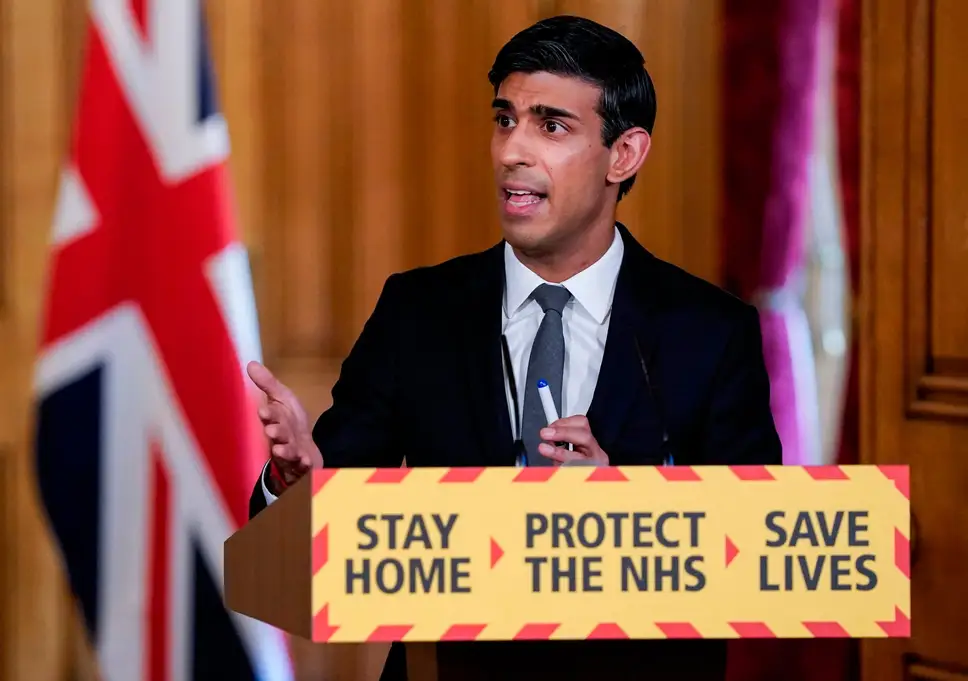 Although construction workers like Anna were statistically the worst hit once lockdown measures were announced, the hospitality sector fell hardest in the two weeks prior.
90% of businesses in food and accommodation registered a turnover lower than normal in the fortnight between March 9-22. (It wasn't until the 23rd when Boris Johnson made a national address making social distancing compulsory.)
This meant that 57% of companies quickly had to decrease working hours, and in-turn, cull staff – with just over half of companies surveyed doing so.
This was something that Lucy, a 22-year-old waitress in Deansgate, Manchester, experienced first-hand.
"My restaurant laid off its zero-hour contract staff without pay on March 15 via a tone-deaf email from the multi-millionaire CEO.
"He stated he would not be paying out any accrued holidays, that there would be no available hours for any of the staff from that day, and finally, he recommended 'taking time to consider your personal financial commitments and reduce your outgoings.'
"It was then a mad scramble to apply for supermarket jobs and get onto the phone to Universal Credit.
"Universal Credit told me they wouldn't be able to tell me what or if I was entitled to anything until the April 17 – a full month later.
"The anxiety of not having any form of income to pay rent, my bills, or feed myself became overwhelming when my landlord threatened to evict me If I didn't pay my rent on time as usual, despite me getting in touch immediately to explain my predicament and my helplessness in the whole situation."
It wasn't until March 25, five days after the Government Job Retention Scheme was announced, that Lucy's employers pulled a complete U-Turn.
"We were eventually emailed and told to 'disregard any communications that detailed we'd been laid off.' We were told we would receive 80% of our average wage. This came as a huge relief after a very rough week and lots of tears."
However, despite the obvious upturn in events, Lucy made it clear that those on zero-hour contacts within hospitality face a unique problem that the government scheme just can't take into account.
"Most of us in this industry rely on the tips we earn, which sometimes can make up to half of my wage when doing particularly well. Even when it's quiet, tips that I've earnt will at least buy my food shop for the week.
"So although the job retention scheme is definitely helpful compared to the position my employer left me hanging in, it still leaves me – and the majority of my colleagues – under considerable financial strain."
More information with regards to the business impact of COVID-19 can be found here.
Images courtesy of Scott Blake/Louis Hansel via Unsplash, with thanks.