Manchester icons are being recognised as some of Britain's 500 most influential people with the likes of MP Simon Danczuk, architect Lord Norman Foster and cyclist Sir Bradley Wiggins, among others, making the list.
The annual Debrett's 500 list has been acknowledging people of influence and achievement for almost 250 years and covers 24 categories from society, politics, education and architecture to advertising, food, sport and journalism.
The list is chosen by an independent panel of specialists in each field.
Local figures such as financial journalist – and founder of the UK's biggest consumer and personal finance site MoneySavingExpert.com – Martin Lewis OBE and concert promoter Simon Moran were also included on the list.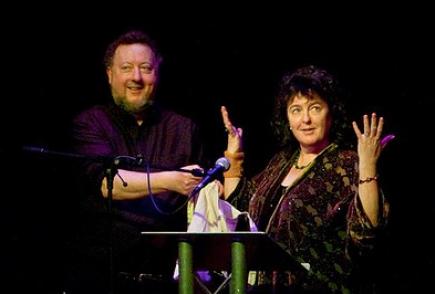 POET LAUREATE: Man Met professor Carol Ann Duffy has also made Dubrett's 500 (© Chrisdonia, with thanks)
Others based in the city were professor of contemporary poetry at Manchester Metropolitan University Carol Ann Duffy, chief executive of Rolls-Royce John Rishton, and former professional footballer David Beckham.
Mr Danczuk, Rochdale's MP, is praised by the Debrett's as playing an 'extremely influential role' in exposing the 'child-abuse in high places' scandal on top of his political agenda.
Mr Lewis, who remains editor of his website, which attracts more than 14million users monthly, was also the most Googled man in 2013, according to the list description.
Acclaimed chef Simon Rogan was listed. He is not from Manchester, but he did take over the city's prestigious Midland hotel's restaurant The French in a bid to restore their former grandeur.
However Chef Rogan was unable to bring the coveted Michelin star to Manchester as the restaurant was no-where to be seen on the most recent Michelin guide.
The culinary icon spoke to MM in October on his disappointment at being rejected, but was rather upbeat about the progress they had made within a short space of time.
Chef Rogan said: "I really thought we'd achieved it this year because the team were doing an amazing job.
"I felt sure the consistency was there but obviously we've done something wrong along the line and you just have to take it on the chin and try harder.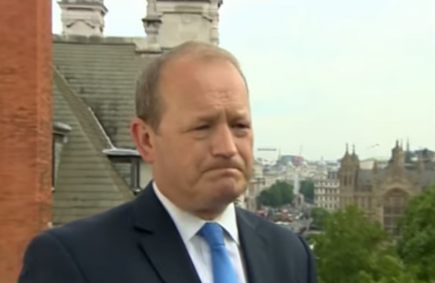 EXTREMELY INFLUENTIAL: Simon Danczuk was praised for exposing child abuse in high places (© BBC, via YouTube, with thanks)
"It's not all about stars. Let's not forget, it [The French] has achieved a great deal in its year and a half.
"Let's think about all the positives rather than the one negative thing that's happened."
Debrett's recently launched the Debrett's Foundation in order to 'inspire social mobility' and ensure that the next generation of leaders are from all backgrounds.
Students that are sponsored by the Foundation – usually high achieving at their schools – are provided with training in interviews, networking, and get access to their 'powerful Debrett's network' for work experience and internship opportunities.
Main image courtesy of TEDx Youth, via YouTube, with thanks.