A "trailblazing" devolution deal giving Greater Manchester more power over transport, housing and funding allocation has been signed by 10 local leaders.
The historic deal will give Greater Manchester Mayor Andy Burnham full control over finances for the first time ever.
The deal, signed by levelling up minister Dehenna Davison, Mr Burnham and council leaders, puts more funding and power in the hands of local leaders to invest in the priorities of local communities.
Mr Burnham said: "This deal takes devolution in the city-region further and faster than ever before, giving us more ability to improve the lives of people who live and work here.
"I have always been a passionate believer in the power of devolution, and I've been in the privileged position of being able to exercise those powers and make a positive difference to people's lives."
Levelling up minister Dehenna Davison described the new devolution deal, which is the first since 2017, as "historic and trailblazing".
Greater Manchester will be able to bring buses, trams and local trains under a London-style public transport system meaning passengers will be able to tap-in and tap-out for simpler fares.
The city-region will also be able to create the country's first integrated technical education system which gives local leaders more influence to link technical education with the real-time labour market.
Stronger powers and new funding – £400m – will be given to Greater Manchester to build affordable and energy-efficient homes.
The government has also promised more financial freedom in the future and a single settlement is to be agreed for several years.
Ms Davison said: "This is the very essence of devolution – leaders taking decisions and being accountable to the communities they serve.
"Covering everything from Bee Network buses to affordable home building, this deal will give leaders the opportunity to deliver economic growth, better services and high quality jobs for people in Greater Manchester."
Details of the deal have been published and include summaries of the city-region's further powers over transport, skills, housing and more.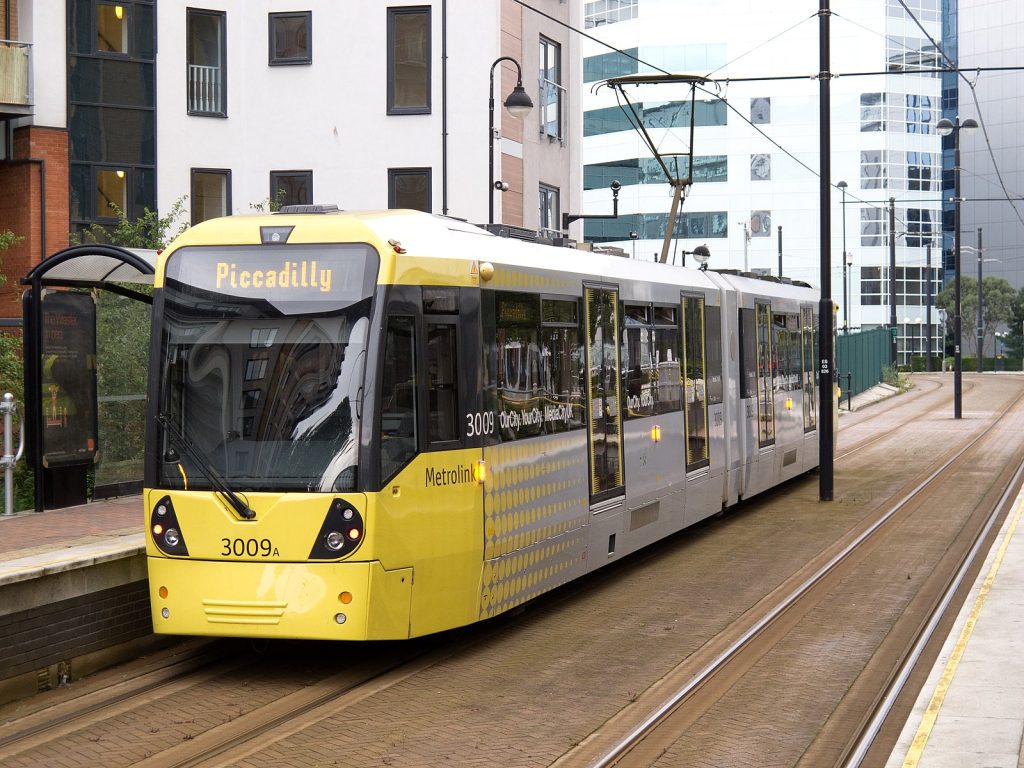 Transport
The devolution deal has committed to supporting the ambitions of Greater Manchester in delivering the Bee Network. The Bee Network is a vision proposed by GMCA which will see the region adapt an integrated London-style transport system across bus, Metrolink, rail and cycle hire services.
By 2030, local public transport connectivity in Greater Manchester will be significantly closer to the standards of London with improved services, simpler fares and integrated ticketing.
The deal also outlines opportunities for more local influence over train stations, scrutiny over rail performances and help integrate train travel with the Bee Network.
Housing
As well as the £400m of funding given to build more homes, another £150m will be handed over to develop brownfield land in Greater Manchester.
There will also be £3.9m of funding given to lease 200 good-quality private rented properties across the city-region for the use of homeless families.
Mr Burnham has committed to leading a new approach to improving housing standards and punishing "rogue" landlords with the newly granted powers.
Skills
Under the deal, a partnership with GMCA and the government will give local leaders more influence over post-16 technical education.
This joint team will make sure there is a link between the technical education offer in the city-region and the needs of the Greater Manchester labour market.
The deal has also committed to ensure adult skills functions and funding support people to access the skills they and the economy need by increasing productivity and supporting growth.
Funding
For the first time in England, GMCA will receive a single funding settlement, like a government department – which will bring Greater Manchester closer to a Scottish or Welsh-style funding model.
Mr Burnham will be given a single budget for several years and the freedom to make decisions on spending according to the region's priorities.
As a condition, the mayor and Greater Manchester's council leaders will be subject to scrutiny by MPs on select committees in Parliament.
Main image credit: Flickr, World Economic Forum/Farouk Pinjo (CC BY-NC-SA 2.0)