Thousands of pounds worth of rare blues shellac records were swiped from a Manchester home this morning, and now a social media campaign is urging collectors to be vigilant.
Gramophone DJs Matt Nickson and Annabel Holland, who founded Vintage 78 DJs, were asleep at their Crumpsall home when hundreds of their records were taken.
The couple, who have DJ-ed at Bestival and are regulars on the Manchester vintage scene, are desperate to be reunited with their beloved original blues 78 which include labels such as OKEH, RACE, SUN and Vogue.
Alongside the records, vintage 1950s' carry cases, electronic music equipment, garden tools and their car were stolen.
Ms Holland told MM: "It's the blues collection that hurts the most.
"I think five 1950s' record cases of 10", 78rpm, shellac discs from the 1920s to 50s' blues and RnB.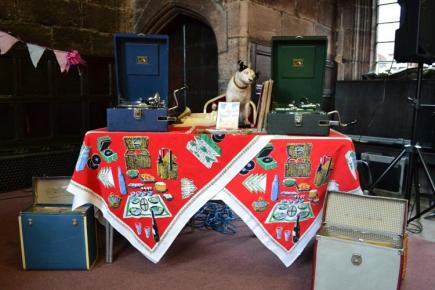 "If anybody is offered them or even comes across them somewhere… Of course I'd like my car and all the other stuff back too but it's the records that mean the most."
Ms Holland issued an appeal on her Facebook page this morning to alert friends, and UK dealers, that the items had been taken.
She posted: "Worst news, whilst we were asleep we've been burgled!! The bastard(s) have stolen everything from the house the garage and even our car including all our work gear and the blues collection of 78s.
@Vintage78DJ have been burgled of their work equipment, blues 78s & car. Please RT #findour78s pic.twitter.com/evtSzH2p9f

— Bethany Jane Davies (@BethanyJDavies) April 28, 2014
"They've stolen everything we need to make a living."
The social media campaign, which has been RT-ed countless times, is using the hashtag #findour78s in the hope of being reunited with the shellacs. 
Their car, a metallic beige Volvo V70 with registration YY59 AZW, is essential to get to DJ-ing gigs.
The police have passed the incident to their High Value and Antiques Team, but in the meantime the couple are urging anyone is offered blues 78s or sees their car, a metallic beige Volvo V70 with registration YY59 AZW, to get in touch with them on 07971 805134.