The auditorium will be empty, but music is returning to the Bridgewater Hall this winter courtesy of the Hallé Orchestra.
The Manchester orchestra's first concert since the pandemic began will take place on Thursday December 3, conducted by their music director Sir Mark Elder.
Nine concerts, scheduled to conclude in March 2021, will be streamed from both the Bridgewater Hall and Hallé St Peter's in Ancoats.
Hallé music director Sir Mark Elder said: "We cannot overstate our joy at being able to make music once again.
"Everyone at the Hallé is thrilled at the prospect of being able to broadcast our work, as a first step towards bringing musicians and audiences back together."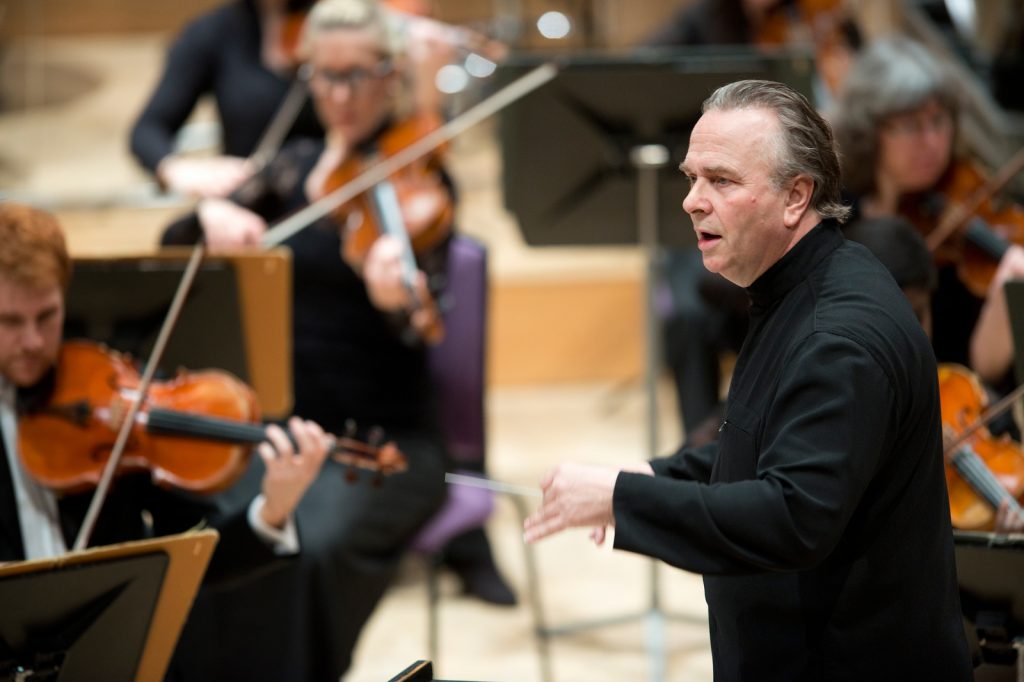 The orchestra's chief executive David Butcher, who took up his post as recently as September, added: "These specially curated performances will be filmed and recorded to the very highest quality for everyone to watch at home, and experience a vast array of music and performance styles, demonstrating the pioneering spirit of the Hallé."
The concerts will feature a range of repertoire stretching from classical works by Beethoven, Wagner and Strauss, to world premieres from composers Hannah Kendall and Huw Watkins.
One concert will focus on classics from the movies, while another will be a staging of Stravinsky's theatrical work The Soldier's Tale, directed by Annabel Arden.
Guest artists include saxophonist Jess Gillam, pianist Boris Giltburg and Isata Kanneh-Mason, baritone Roderick Willliams, and violinist/director Henning Kraggerud, who is the orchestra's artist in association.
Elder will conduct five concerts, with the others taken by Kraggerud, Delyana Lazarova, Jonathon Heyward and Stephen Bell.
Another guest, poet laureate Simon Armitage, will read his poem the event horizon at a concert on 14 January.
Plans for further music-making are yet to be announced, but should include a series of chamber concerts as well as an educational resource entitled Goddess Gaia with newly written music.
The announced plans have not been affected by the recent news that Manchester will remain under Tier 3 restrictions once the national lockdown ends.
You can book and stream the concerts at www.halle.co.uk/winter-season-2020.
Photo credit: Russell Hart