Mayor of Greater Manchester, Andy Burnham, has given an update on the rough sleeping and homelessness situation in the region.
He was joined by City Mayor of Salford Paul Dennett, Jo Walby from homeless charity Mustard Tree and Rev Ian Rutherford of Greater Manchester Homelessness Action Network.
They met remotely to discuss the latest on rough sleeping and homelessness in the city-region and the challenges that lie ahead in the coming winter months.
"Preparing for the upcoming winter months will be extremely challenging for everybody," Mr Burnham stressed.
The panel explained that the already difficult period through Christmas and into the New Year, combined with the unprecedented challenges posed by the Covid-19 pandemic, will mean that there will be a steep rise in demand for temporary housing.
Ms Walby, who was representing Mustard Tree – one of the thousands of charities working across Manchester to tackle the homelessness problem – emphasised how the pandemic has not only been a health crisis, but also a deeply economic one.
"If people lose their jobs, they can't pay their rent," Ms Walby said, explaining the reasons behind why her charity has seen an increase in demand from 500 individuals a month to over 1,000 every week.
"We are predicting a real tsunami of need," she added.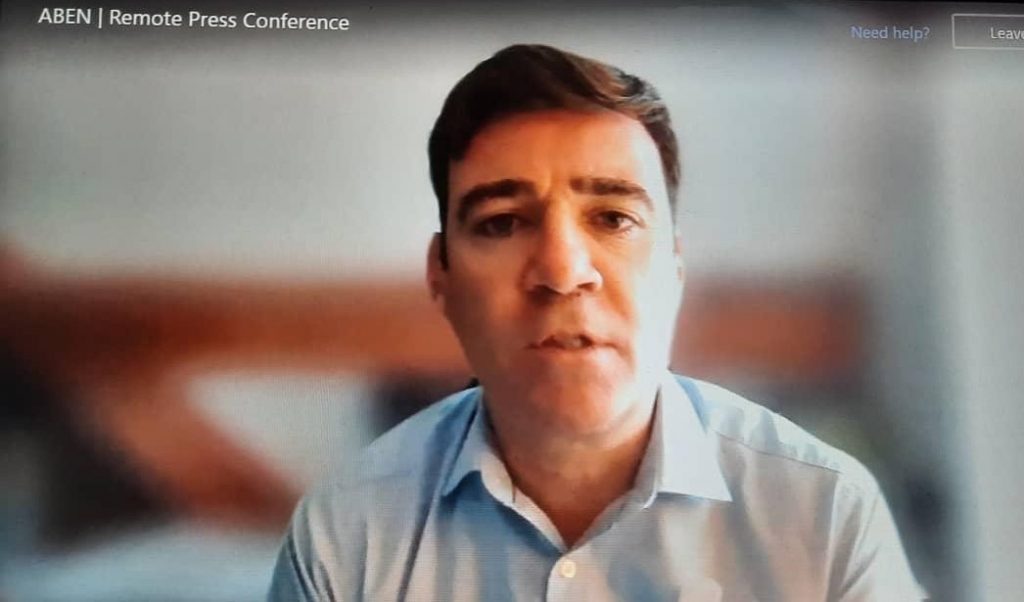 Mr Burnham said 480 people would be placed in a bed last night and that services are routinely running at this level every night of the week.
Despite this, however, he said Greater Manchester remains in a "precarious position".
Mr Burnham also shed light on some deeply worrying statistics, adding that 3,600 individuals are in currently living temporary accommodation, which is an increase of 20% from the same time last year.
Many of those in temporary accommodation are families with children.
While the 'Bed Every Night Scheme' has successfully reduced the number of people sleeping rough every night to 115 people – down from 241 in 2018.
Mr Burnham said: "This is still 115 people too many sleeping out on the cold streets in the middle of a pandemic.
"Lockdowns have created breakdowns in people's housing arrangements."
The local government will be commissioning 40 additional sleeping places to expand provision ahead of the winter months as well as continuing to work with a range of local charities, including an ethical lettings agency 'Let Us' which is operating under a social rent philosophy.
Mr Dennett joined Mr Burnham in thanking the 10 local authorities, and the countless charities and organisations that have helped during this crisis and said that the current position is a "real tribute to our collective effort" by engaging in a cross-sector approach.
Mr Dennett also acknowledged that many rough sleepers have dogs and that provisions are being made to make pet-friendly housing more widely available.
The panel was in agreement that as well as tackling the existing levels of homelessness, it is paramount that the underlying causes of the issue are addressed.
"Prevention lies in providing genuinely affordable housing," Mr Dennett highlighted.
Mr Burnham finished the press conference by issuing a public appeal to support the #OneGM campaign.
"The #OneGM campaign is the best way to support those who are sleeping rough, rather than giving on the street.
"We are going to have to call on your generosity to help us though this winter, perhaps the most difficult one we have seen in our lifetimes."
All funds donated to #OneGM campaign will be directed into a discreet funding stream.
Mr Burnham stressed that he is not backing away from his commitment to end homelessness and rough sleeping in the Greater Manchester area – a pledge he made during his election campaign.
"Covid is an interruption to the trajectory but it does not mean we are stepping down," Mr Burnham added.
Photo credit: Daniel van den Berg on Unsplash