In England, 1 in 5 of us are over 65 but in the North West this is expected to soar by over 50% by 2029, with those aged over 85 doubling according to the Care Quality Commission's (CQC) latest report.
An ageing population means a greater future reliance on social care. However, investigations into council expenditure on care reveal that some northern councils are struggling.
Chairman of North East based representatives of care providers – the Independent Care Group (ICG) – Mike Padgham has condemned the current state of adult social care in England saying: "There is little doubt that adult social care is in crisis."
Mr Padgham stressed: "There is a north-south divide when it comes to social care provision", adding that "greater investment and relative affluence in the south means there is less reliance on local authority-funded care.
"In the less affluent north, dwindling funding to those authorities has in turn put increasing financial pressure on care providers", he said.
According to the 2019 report by the CQC, South West Tory stronghold – Bath and North East Somerset council on average allocates £23.54 an hour to residential care, generously spending above the recommended minimum hourly cost of £18.93 on care set by the UK Homecare Association (UKHCA).
Set in April last year, the Association's proposed minimum, revised its previous recommendation of £18.01 to council spending on care. The 5.1% increase is intended to ensure that councils deliver basic care to residents and meet legal standards.
In the North West, councils like Cheshire West and Cheshire are falling behind. The council's expenditure on residential care is below the national (£18.20) average, with no indication by the council of increasing their spending.
But the council is not alone as findings, published by one of the UK's largest representatives of adult social care – Care England – reveals that 1 in 5 councils have not increased their minimum rates for residential and nursing home placements during 2018/19.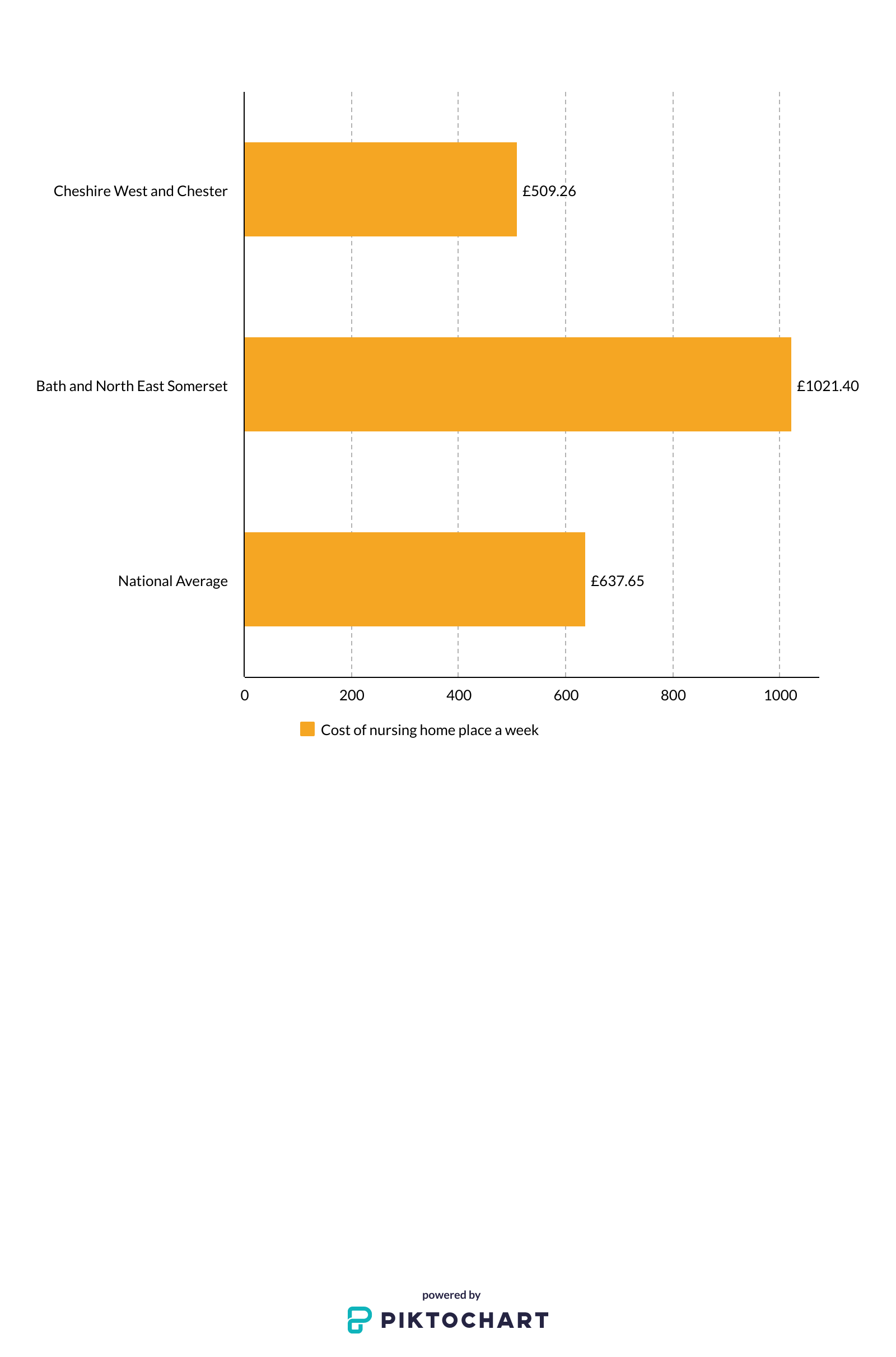 The findings indicate that councils across England are struggling to financially react to increasing demand and rising costs.
With reports predicting that 1 in 4 of us will be 65 or over by 2050 – equivalent to the population of London today – the ICG are calling for immediate action to halt the "crisis".
"What we are waiting for is action to end the social care crisis "once and for all" promised by Boris Johnson when he took over as Prime Minister", Mr Padgham explains. "We are left in a situation where 1.5m people aren't getting the care they need."
Amongst promises of greater financial support to the NHS, the Prime Minister – in his first Queen's Speech on 14 October – announced measures to reform adult social care in England, proposing to protect people's "dignity in old age".
Minister for Health and Social Care, Matthew Hancock, echoed the Tories latest pledge on social media stating: "We're increasing councils' social care by £1bn next year – delivering on our commitments – protecting some of the most vulnerable people in our society."
We're increasing councils' social care by £1bn next year – delivering on our commitments – protecting some of the most vulnerable people in our society https://t.co/lUHOlwx7NC

— Matt Hancock (@MattHancock) December 20, 2019
Despite the party's promise of greater financial support this does not seem to go far enough to address the widening economic disparity in costs and expenditure on adult social care felt by local authorities in the North and South of England.
Attacking the government's pledge, Mr Padgham said: "The extra funding pledged for social care won't touch the sides. It doesn't even come close to tackling the £8bn that has been cut from local authority social care budgets since 2010."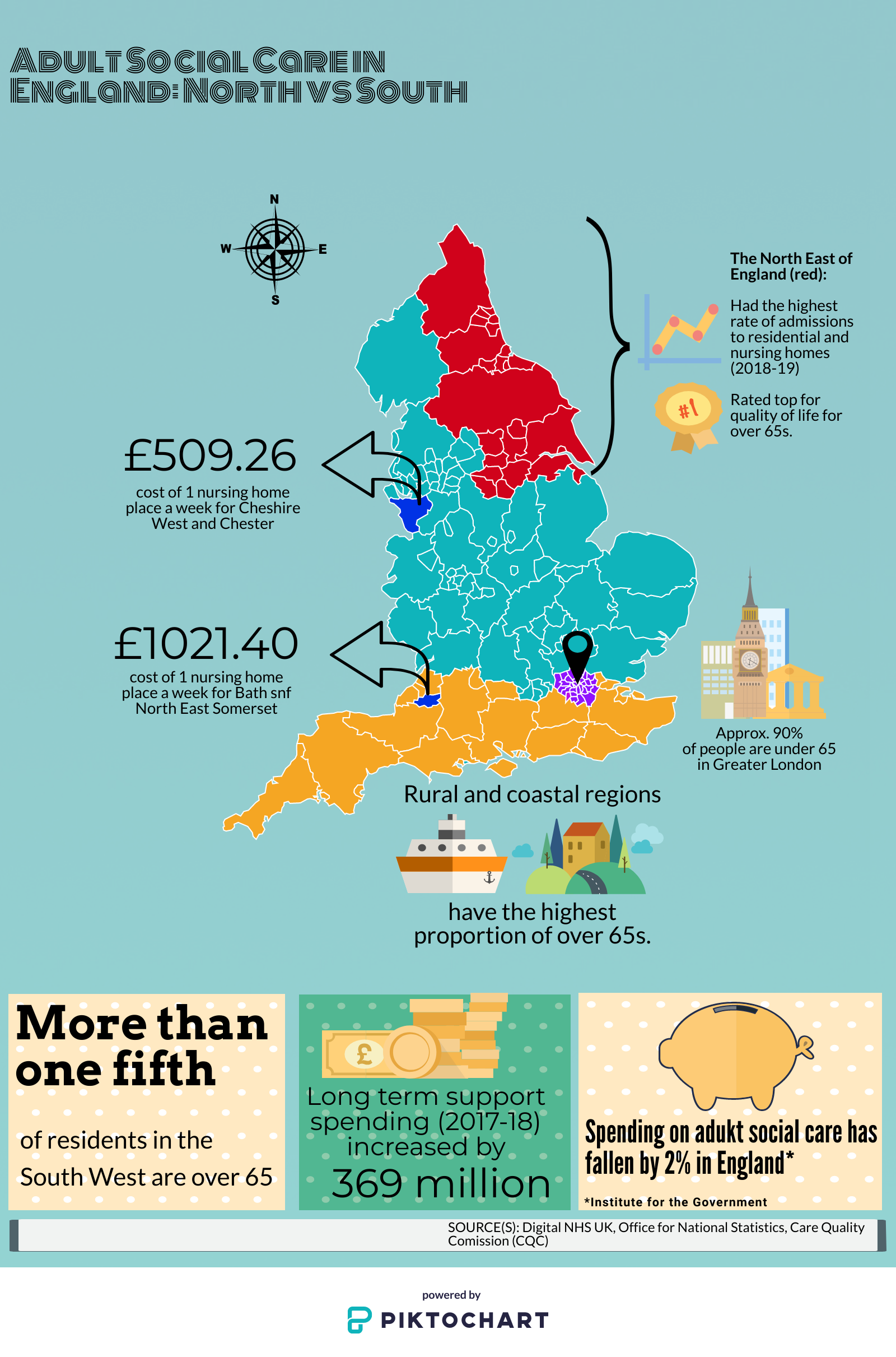 In 2017-18 long term support accounted for the largest increase in expenditure, rising by £369 million (2.7%). Yet figures from the Institute of Government reveal that, overall, spending on adult social care has fallen by 2% in England; a likely reflection of councils' ever-tightening budgets.
Public response to Johnson's Christmas pledge has been mixed, with some even congratulating the government's response to the crisis. However, others have been left let down with Ashfield councillor Jason Zadrozny commenting: "Yet to read the finer details but it seems not to mean much to us, mainly aimed at county or upper-tier councils."
Just what local councils need. Now lets see the increase in grant used wisely to improve the city for everyone and not just vanity projects

— John Whitby ❌ (@JohnWhitbyPBORO) December 21, 2019
Yet to read the finer details but it seems not to mean much to us, mainly aimed at county or upper tier councils

— Jason Zadrozny (@JZadrozny) December 20, 2019