A father of two from Bolton is undertaking a gruelling 70 mile bike ride to raise money for Ukraine.
Roger Clarke, 44, from Edgerton, will be cycling from the Ukrainian Cultural Centre in Bolton to the 'Polski Merseyside' Polish Centre in his birth city of Liverpool and back, to raise funds to help those affected by the crisis.
The epic ride on Saturday 2 April, will be symbolic of the links between Poland and Ukraine and the distances Ukrainian residents are being forced to travel, often on foot, in a bid to reach safety.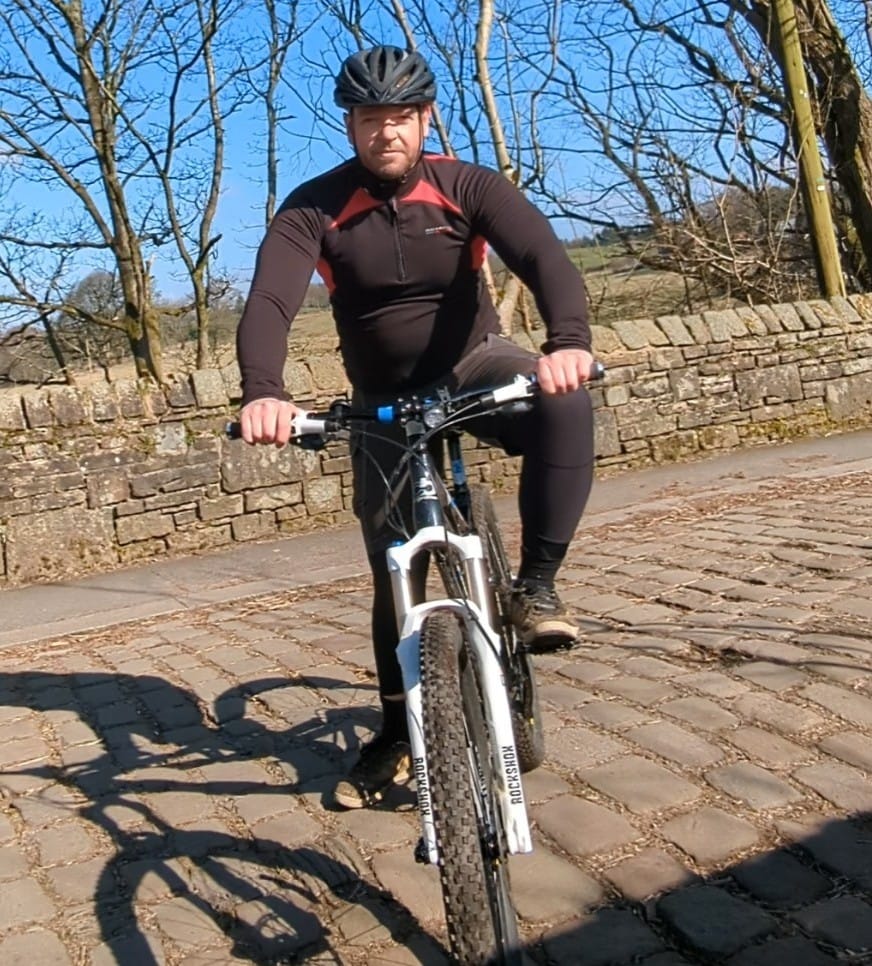 Clarke, who works as a Health and Safety Inspector said: "A friend of mine in Poland was telling me the horrific things she'd seen helping at the border, people clutching onto their children, not knowing what's going to happen next- that inspired me, I wanted to do something to support her.
"I felt helpless, I started to feel guilty for not doing something, so I thought, what could I do that's a bit crazy to grab people's interest and raise money for these people who are suffering?"
Roger will be setting off from the Ukrainian Cultural Centre at 8am, cycling through Walkden onto the East Lancashire road, all the way to Woolton, Liverpool, where he will make a pitstop at the Polski Merseyside (who have also been instrumental in collecting donations) at around 12pm, before setting off back to Bolton.
Clarke will also be posing live updates on his facebook page along the way.
The taxing journey will cover a distance of 70 miles and require an estimated 6 to 6.5 hours of punishing pedalling.
Clarke continued, "Maybe I've got some kind of sado-masochistic thing going on, I'm going to need the Radox and a bath at the end I'm sure!
"There's no question of me not completing it, if the bike falls apart, I'll walk, because my painful day is nothing compared to what other people are going through."
Roger has already raised £855 via his JustGiving page.
Money pledged will be donated to UK charity Action Aid's Ukraine Humanitarian Appeal, which is helping to provide food, water and care for those affected.
Roger explained: "Politics are one thing, I'm coming at this from a humanitarian perspective, innocent people are being killed- it's a living nightmare, people are sickened.
"I just keep imagining having to wave goodbye to your wife, your kids, you don't know if you're ever going to see them again, if you're going to see your home again, your entire life is gone."
Supporters and well-wishers are invited to the Ukrainian Centre to welcome Roger home and cheer him over the finish line at around 4:30 pm.
However, Clarke insisted: "I'm not doing it for glory, this has just struck me so hard I felt I had to do something.
"My message to the people of Ukraine is that the United Kingdom is thinking of you, I've not met a single person that's not been moved, people want to help."