An East Manchester cannabis farmer set to make in excess on £100,000 will not see his grand plans come to fruition after police busted his cultivation.
Wesley Keith Coulding, 36, previously of Hattersley Road West, sowed the seeds to create a drug empire, but was stopped in its tracks before the plants could fully flourish.
Coulding was sentenced to two years in prison at Minshull Street Crown Court yesterday, after admitting producing cannabis and possession of cannabis with intent to supply at a previous hearing. 
A Greater Manchester Police spokesperson said: "Coulding transformed his house into a drugs den and moved out in order to allow his plan and plants to flourish.
"While Coulding claimed that he would not see the proceeds of the cannabis he was producing, he stood to earn a vast amount of cash and would have succeeded had we not disrupted this sophisticated cannabis farm."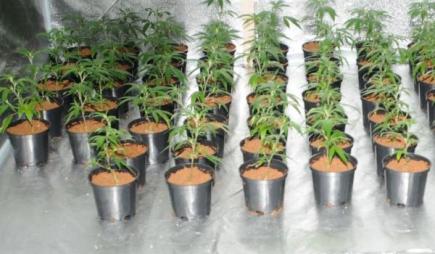 FLOURISHING: The plants were set to make thousands of pounds
 
Police were made aware of Coulding's dealings after he was stopped by officers on March 8, on Mottram Road, after they suspected he was a disqualified driver.
He was then arrested when £1,775 worth of cannabis was found along with a Machete.
His house was then searched where police discovered he had turned his house into a cannabis farm, with 114 juvenile cannabis plants inside.
A five ounce pack of Cannabis with a street value in excess of £2,700 was also found in a bin outside his mother's house on Torrington drive, where he had been staying.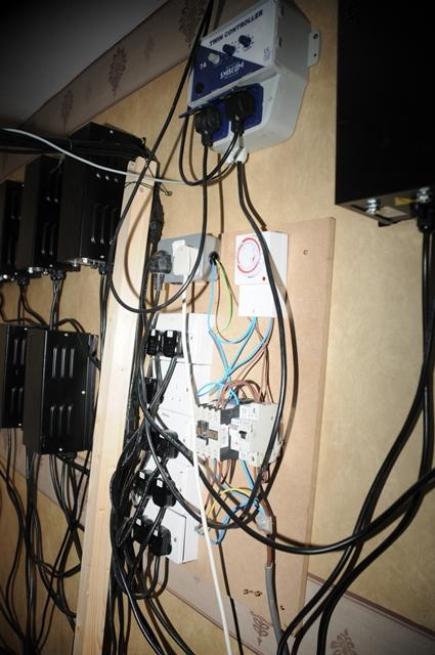 BUSTED: Coulding had laid the foundation for a growing enterprise 
Altogether, the cannabis discovered was valued by a valuation officer in excess of £115,000.
GMP added. "While on the face of it the lure of making money through drugs seems appealing, the risks far outweigh the benefit and if caught we will take your drugs, any money you have made from your criminal endeavours and you will go to prison."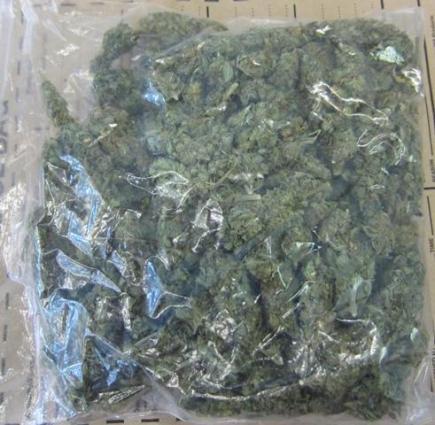 DODGY DEALINGS: Five-ounce pack was found inside Coulding's mother's wheelie bin
 
Coulding was also charged with possessing cocaine following analysis of white powder discovered during an earlier house search in December 2013, which he admitted at a previous hearing.
He was sentenced to a total of two years in prison.