Packed sightseeing buses and groups of tourists huddling outside landmarks are a feature of all big cities, but what happens when the tourists disappear?
Tour guides were especially hard hit by the pandemic. Lockdowns made working near impossible, and foreign tourists – who make up a sizable chunk of customers – almost vanished.
The Institute of Tour Guiding estimates 99 percent of work disappeared. Many guides did not give a single tour in 2020.
Emma Fox has been a Manchester tour guide since 2009. She offers tours on almost anything. "Most things to do with Manchester I could do a tour on it," she says. "Apart from Coronation Street."
Like most tour guides, the pandemic's arrival saw her lose almost all work overnight and left her scrambling to adapt.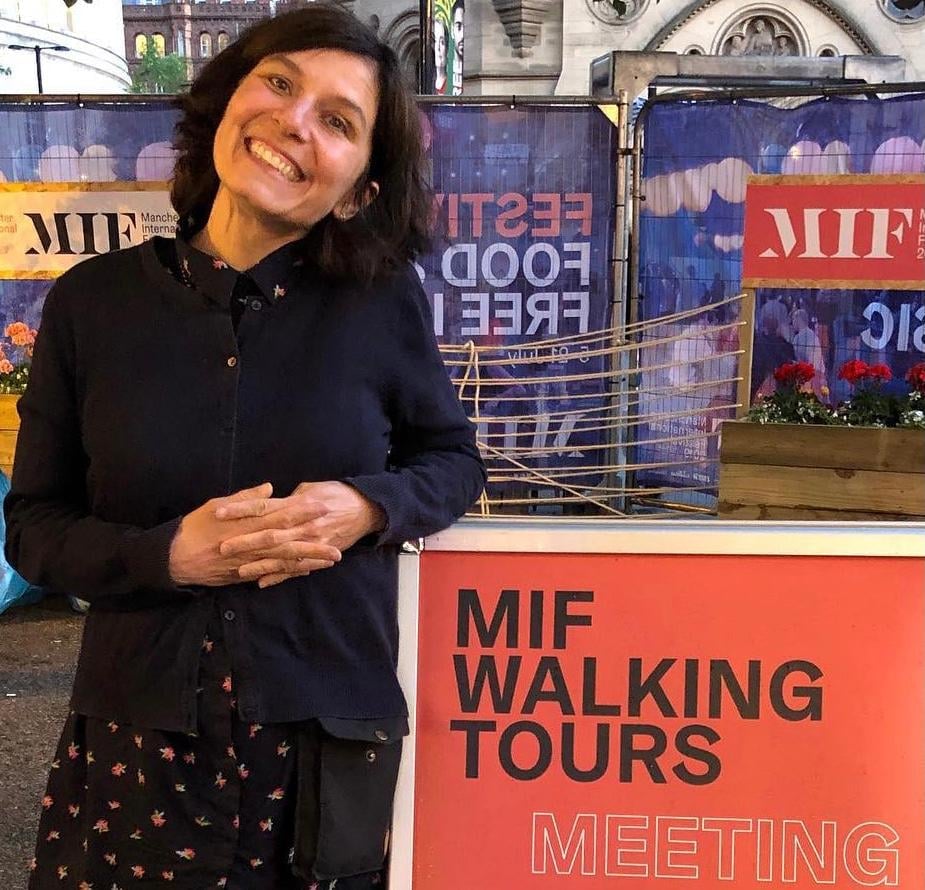 "It was email after email cancelling," she says. "It was the worst feeling ever. You were crying because you were losing all your work."
Just as friendships, offices, and performances went virtual, tour guides tried to move online too. Emma hosted virtual pub tours of Manchester with attendees drinking along at home.
"We were just fumbling our way through, and we didn't really know what we were doing," she says. "Working out if we could put maps on at the same time, and trying to make it as real life as possible."
"It was really good fun, but because everyone's working at home on Zoom, that only had a limited life," she says.
Restrictions easing last summer meant an explosion in demand for real-life tours, with people desperate to do things after months stuck indoors. But the job was still difficult.
"Everybody was wearing masks and standing in their family bubble," she says. "I tried out all sorts of apps where people listen through their headphones from their smartphones to avoid standing too close together but that was a disaster. We were trying anything to see what worked."
Lots of tour guides, she says, haven't worked since the beginning of the pandemic, and have had to rely completely on government support. But with restrictions lifted completely in July this year and life returning to Manchester, Emma feels optimistic.
"Things have picked up. I can feel my diary filling up a bit more now," she says. I'm having inquiries from domestic guests, corporate groups, social groups. We know people are desperate to go out and do things.
But international tourists are still yet to return to Manchester in any great number – VisitBritain estimate only a 2 percent rise in foreign tourists visiting the UK in 2021. "I haven't really seen any international tourists," says Emma. "We're getting domestic tourists but not international tourists yet."
And while business is still not quite back to normal, Emma has kept adapting: "We've just started doing our daily tour as a free tour and we're getting quite a few customers," she says. "I'm really optimistic."
The free tip-based 90 minute 'Discover Manchester' tour runs daily from 11am outside Manchester Central Library and is the only free tour offered by qualified guides.