More than 3,000 children in Manchester have gone missing over last year, according to a damning report from Stockport MP Anne Coffey.
Nearly half of the reports are for missing children who are in care, and the report suggests that some care homes are not properly following the correct care guidelines.
Missing children are vulnerable to sexual exploitation and other forms of danger including violent crime, gang exploitation, and drug and alcohol misuse.
One child in care, who cannot be named, said: "Sometimes, it's really hard. Like, if I go to a children's home and there's already children there that say, 'oh yeah let's go missing'. I go to me room take me jacket, take me stuff and then I'm gone."
The figures show that 3,242 children went missing between February and September, generating 9,789 reports, and now Ms Coffey is now calling for a review of the way authorities treat cases of children reported missing.
Manchester authorities have been accused of dropping the ball, and not following the new regulations for children's homes.
Children living in children's homes are more vulnerable and more susceptible to grooming by sexual predators accrording to the DFE Reform of Children's Residential Care, December 2012.
More than a third are likely to have special educational needs and they are six times more likely to have mental health problem.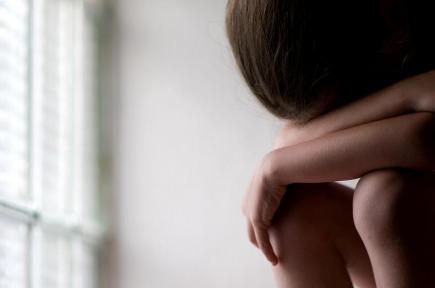 CLEAR DISREGARD FOR THE RULES: Ms Coffey says 'very vulnerable children are falling off the radar' (© Niko Si with thanks)
Since January 27 2014, changes to the Children's Homes Regulations 2001 mean that the children's homes who accept young people from out of their borough are required to notify the local authority that a child has been admitted to or discharged from their home.
The report details an example of clear disregard for these rules when a local authority from the Midlands placed seven high risk children into two private children's homes in Stockport.
The home did not inform the authority and the police that the children were there, and the first time they were notified was when the police were called when they went missing.
When police attended a home to take a Missing From Home Report, staff were not able to provide any information of value to assist, as the placing authority had not provided the home with the required information.
Anne says in the report: "This is a flagrant breach of the new government guidance and means very vulnerable children are falling off the radar.
"I would like to see Greater Manchester authorities do spot checks on children's homes to see if they are adhering to the new guidance and notifying police and councils when a child moves in."
Last week, Mike Livingstone, the Director of Children's Services at Manchester City Council left his job, just months after a damning report from Ofsted labelled the child protection unit 'inadequate'.
He came under fire in the report for multiple failings surrounding the protection of children in the city.
"My time at Manchester's Director of Children's Services has been one of both challenge and reward," said Mr Livingstone.
"Through a period of significant spending reductions imposed on local authorities we have protected services which safeguard the city's most vulnerable children and reformed how these services are delivered.
"It's clear from the recent Ofsted judgement together with the ongoing budget challenges we face that changes are now called for."
Top image courtesy of Mike Serigrapher, with thanks