Withington councillor Chris Paul is calling for the disused site where the iconic Cine City once stood to be transformed into a park instead of something 'greedy'.
The original cinema in Withington – the third to open in Britain – was demolished in 2008 and the land has been undeveloped since.
The Labour councillor believes the area should be transformed into a small park to provide a nice area for residents of the community.
"I think the ideal thing for that area would be to turn it into a little park but that isn't going to happen because nobody has a half a million quid to buy it and turn it into a little park," he told MM.
"But it needs to be something decent that isn't greedy and doesn't try to put too much onto what is a small site."
The cinema, known as The Scala when it first opened in 1912, was the third longest-running when it closed its doors in 2001.
Since the buildings demolition various plans and applications have been submitted to develop the site.
Mr Paul, however, believes the developers have been misleading in their attempts to build on the land.
"They knocked down the cinema when they owned it when it was still standing," he said.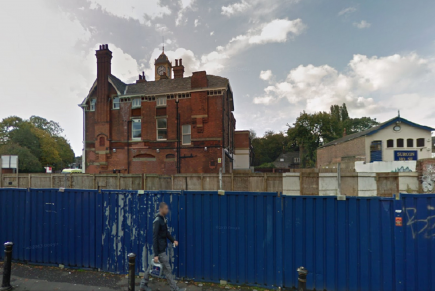 FROM ICON TO EYESORE: The Withington site has been left undeveloped since Cine City was demolished in 2008
"They said they were going to save it but they didn't, they knocked it down, and that lost them a lot of support in the local area.
"They have also put in a number of different planning applications but they are always getting more and more greedy."
The latest application from Britannia properties was rejected last month amid fears the site would be over developed by local councillors and members of the community.
The proposed plan would have given rise to a four-storey apartment block with a shop at ground floor level.
"All the previous applications were chucked out on appeal because it was proved that the developer's drawings were all completely misleading," added Mr Paul.
"They suggested that the pub next door, which is now a Sainsbury's, was actually taller than it actually is, making their building look smaller so they thought they might get away with it
"Fortunately this was discovered and they lost their planning consent because they had done some really dodgy drawings."
An application for a five-storey block of 17 flats with a basement car park was approved in 2003.
But an amended six-storey version was rejected by the council – and eventually by the planning inspectorate on appeal.
Ray Makin, chairman of Atelier MB who were the architects for the most recent design application, said: "It at least appears they want to develop it with a residential proposal which would have a ground floor level shop.
"Obviously if councillor Paul can find a reasonable level of funds for a park then I'm sure the owners would be happy to discuss the future of the site."
Mr Makin also addressed the reasons why the April planning application submitted was rejected.
He said: "One issue was the height of the building, then there was an issue with the general design of the building because it was not what some people wanted it to be.
"But perhaps the biggest problem was with the car parking and that the site can't provide enough space.
"And so it was refused on those grounds and we have to find a solution."
Despite the fierce opposition which includes three local councillors, some groups have come out in support of the plans.
"The plans were actually supported by the Withington Civic Society, who have a good ear to the ground when it comes to this sort of thing," added Mr Makin.
"They looked at the plans, made comments and we in turn made modifications.
"We have even asked to meet with the city's chief planning officer but unfortunately she doesn't have the time to meet with us about the plans.
"We would like to sit down and see what would be acceptable and welcomed by the planning committee."
But Mr Paul thinks any residential planning for the site should be rejected as it is inappropriate.
"What they have applied for this summer was about 30 flats in that small area," he added.
"I think they were going to be 300 square feet each and they were pretending those were suitable for professionals, hospital doctors and consultants.
"It's a matter of opinion when it comes to design but a lot of people thought it wasn't a very attractive building as well and it was not going to fit into what is a listed conservation area.
"It's just not suitable."
Main image courtesy of Mikey, with thanks.
Inset image courtesy of Google Maps, with thanks.