After its nationally acclaimed debut in 2016, Cathy Marston's ballet adaptation of Charlotte Brontë's masterpiece, Jane Eyre, returned this week in an expanded form to The Lowry.
As is the inherent danger when adapting any beloved work into a different medium, the challenge for this adaptation of Jane Eyre is in ensuring that the new production somehow transcends the original work without departing altogether from what's being adapted.
It's a difficult line to walk as, of course, a wonderful novel need not necessarily make for a wonderful ballet. A beautiful horse is an ugly ox.
But with this Northern Ballet production, the talent behind the adaptation is commensurate with its inherent challenge. Marston's choreography draws character with fingerspitzengefühl and grace, and the dancers bring the performance to life with sublime skill.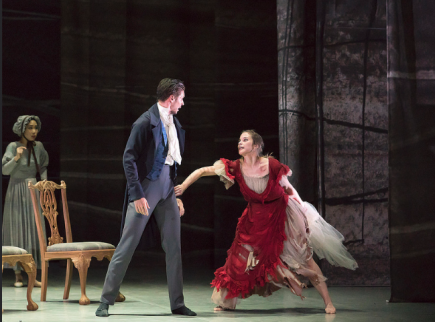 SUBLIME: The dancers bring the performance to life
Of particular note is Mlindi Kulashe, whose Rochester captures the sometimes comic, but always intense, master of Thornfield Hall. Abigail Prudames' Jane similarly seethes with passion and independence, and dovetails expertly from the soul sketched by Ayami Miyata's younger Jane with which the ballet opens.
Praise must also go to Antoinette Brooks-Daw, who makes Jane's pupil Adèle shine with the 'frantic joy' which typifies her character.
Patrick Kinmouth's pallid staging and neigh-on puritanical costume design lend the performance an austere and subtle aesthetic. The preponderance of the set is made up of sail-sized backdrops which look like bloodless Rothkos – ashen and imposing, while retaining the characteristic plainness which Jane is known and loved for.
The stripped set is complemented with Philip Feeney's deceptively simple score, which employs Fanny Mendelssohn and Schubert pieces, and Alastair West's lighting is dramatically used in the ballet's final tableaux which will live long in the memory.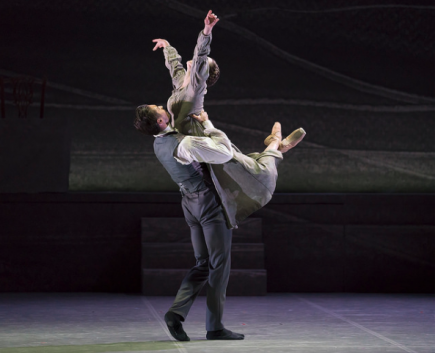 DEPTH: The ballet struggles to find a complexity entirely of its own.
Where the ballet falters, somewhat predictably, is in the fidelity to the novel's narrative.
Jane Eyre is a long and winding novel spanning a lifetime, with variegated scenes and settings and plots and subplots and involuted, complex social commentary.
As such the problem with this balletic retelling is its adherence to the narrative, which ultimately gives you the sense that the dancers are (oddly) restrained by the story; that in keeping to the letter of the novel the ballet struggles to find a depth and complexity entirely of its own.
Nevertheless, this is an extraordinarily beautiful performance which brings a bold adaptation of a literary colossus to the stage. To invert Elizabeth Rigby's famous criticism of Brontë's novel, Northern Ballet's production really is the personification of a regenerate and disciplined spirit.
*Northern Ballet's Jane Eyre is playing at The Lowry, Salford until Saturday, June 8. You can buy tickets HERE.