Manchester United were outnumbered, outchanted and overrun… and that was before the match at Old Trafford had even kicked off.
Bayern Munich fans, renowned for being among the best football spectators in the world, got the German and European champions' evening off to a rollicking start by stalling trams in Manchester's town centre.
Bayern are trying to become the first side to retain the Champions League and take on three-times European title holders United in the first leg of their quarter-final this evening.
"You're frightened of us, I can see it," yelled one brave Mancunian, barging his way past hundreds of revved up Germans, seen milling around Piccadilly Gardens in the sun throughout the afternoon.
Much like what is expected on the pitch later and then for the second leg in Munich next week, the Bayern contingent just shrugged off the United defiance.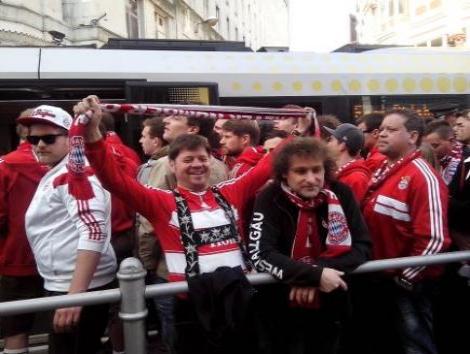 And it was all in good humour, for despite the delays at the central Market Street stop Manchester Metrolink staff seemed happy with the visiting fans' behaviour.
"They're fine, just boisterous aren't they?" said a cheery station supervisor.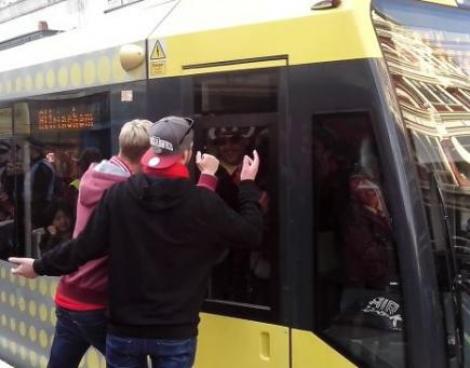 The trams had better brace themselves for the mother of all parties if five-times European champions Bayern, crowned Bundesliga winners in record time exactly seven days ago, continue their march towards an impressive array of titles this season.