The cage fighting institution that is UFC continues to go from strength to strength.
Many men and women have made their reputations by stepping inside the octagon, and that means there are some fascinating bouts that could happen in the future.
Combat sports like MMA have one rule: survival of the fittest. Who do fans wants to see clash in the cage in 2020? Here are five of the biggest potential bouts this year.
Khabib Nurmagomedov v Tony Ferguson
Here's one that is pencilled in as the main event for UFC 249 in the Barclays Center come April for starters. Unbeaten Russian lightweight Khabib Nurmagomedov (28-0, eight KOs) is one of the big draws in MMA right now.
A pay-per-view payday against California native Tony Ferguson (25-3, 12 KOs) in Brooklyn, New York is sure to bring major attention with it. This is just Khabib's second fight since the ill-tempered brawl between his camp and that of former UFC lightweight champ Conor McGregor following a submission victory in October 2018.
With 10 tapout wins in his MMA career to date, Nurmagomedov is odds-on favourite to continue his undefeated streak with the bookmakers. Ferguson has it all to do, according to the betting, but upsets have happened in the octagon before.
Conor McGregor v Nate Diaz III
Trilogies are rare in combat sports but, when the fighters have one win apiece, everyone wants to know who the better man really is. A decisive bout between former two-weight UFC champion Conor McGregor (22-4, 19 KOs) and Nate Diaz (20-12, 5 KOs) would help MMA fans establish that.
To recap the history inside the octagon between these two, Diaz made McGregor submit at UFC 196 in Las Vegas. Later in 2016 at another pay-per-view in Sin City, however, "The Notorious" was awarded their return bout by majority decision.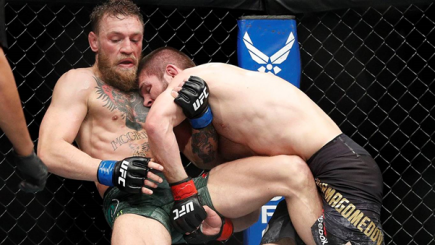 Both men come into any potential third bout off the back of differing fortunes last time out. McGregor won his return to action with a TKO victory over Donald Cerrone at welterweight during UFC 246 in January of this year.
Diaz, meanwhile, lost via doctor stoppage to Jorge Masvidal in November 2019. McGregor, who has done his level best to transcend MMA with his antics and press conferences (and is a great advert for the sport on that basis) is fancied to win again. This isn't the only trilogy fans are desperate to see in UFC 2020 either…
Stipe Miocic v Daniel Cormier III
As with boxing, MMA's premier championship is in the heavyweight category. Among the octagon greats to have held the UFC heavyweight title are Stipe Miocic (19-3, 15 KOs) and Daniel Cormier (22-2-1, 10 KOs).
Cormier may be 40 now, but feels he has one more fight in him. He was the light heavyweight champ when winning the major belt in his first encounter with Miocic at UFC 226 in July 2018, but only made one successful defence of the strap before losing it back to his rival 13 months later.
Miocic is no spring chicken either in combat sports terms, aged 37. An eye injury sustained by him at UFC 241 in the rematch with Cormier has kept the reigning heavyweight champ out of action since.
Whether the alleged eye pokes that occurred in their second bout add extra spice to a third fixture remains to be seen. They are certainly not part of UFC rules, but unlike boxing don't lead to disqualification but instead to penalties in the event a fight goes to the judges' scorecards.
From a betting perspective, there is very little in it for Miocic v Cormier III. Bookmakers just favour Miocic, but you couldn't rule out one last effort from Cormier in his potential retirement bout.
Jon Jones v Israel Adesanya
It's fair to say that Jon Jones' MMA career has been controversial, but he is a two-time and the reigning UFC light heavyweight champion.
A defence of that title against the unbeaten Dominick Reyes (12-0, 7 KOs) at UFC 247 looks a mere formality, according to the betting. Jones (25-1-1, 10 KOs) is a red-hot favourite to end that undefeated streak and hasn't actually lost a fight cleanly himself.
The blemishes on his record are a disqualification and no contest. Jones doesn't get on with unified UFC middleweight champ Israel Adesanya (18-0, 14 KOs) if Twitter exchanges are any indicator.
They have come to blows before, and the best way to solve any enmity between them is obviously for the pair to clash inside the octagon. Nigerian-born New Zealand cage fighter Adesanya could easily step up to light heavyweight after his next defence at middleweight against Yoel Zomero at UFC 248 in March.
Henry Cejudo v Jose Aldo
Away from big hitters, there's a fascinating possible bantamweight bout in the offing once Henry Cejudo (15-2, 7 KOs) returns from a shoulder injury. He added the 145lbs title to his UFC flyweight championship which he has since relinquished last year.
Cejudo fights out of Phoenix, Arizona and could clash with Brazilian star Jose Aldo (28-6, 17 KOs), who is a two-time UFC featherweight champ. Although Aldo lost his bantamweight debut last time out to compatriot Marlon Moraes, who had earlier failed to win the vacant bantamweight belt to Cejudo, this particular pair have never fought before.
There may be others higher in the pecking order, but another USA v Brazil bout at bantamweight would make the box office in both North and South America. Cejudo has an Olympic gold medal winning freestyle wrestling background, which contrasts nicely with the jiu-jitsu and Muay Thai strikes of Aldo.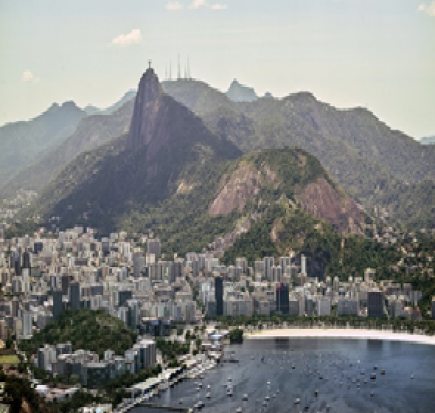 When there is a clash of styles like this, it often makes for a fascinating UFC bout. In betting terms, Cejudo is favourite with the bookies but also conceding experience to Aldo inside the octagon. Whatever MMA fights get announced and added to pay-per-view cards in 2020, UFC continues to draw fight fans to it.