The coronavirus crisis has meant many English Football League clubs are currently facing economic ruin, but years of financial mismanagement will exacerbate the virus' impact.
Within the last two weeks, the outbreak has prompted The Netherlands' Eredivisie, France's Ligue 1 and Scotland's SPL to cancel their respective seasons, thus providing their clubs with greater clarity in addition to an early allocation of prize money for their league positions.
Although the National League have also cancelled their season, England's top four tiers are still yet to succumb to cancellation with UEFA expecting a concrete decision by May 25.
It is well reported that clubs from the Premier League and Football League are struggling economically since the postponement of football, with many using the government's job retention scheme.
However, for certain clubs in the Championship, this outbreak is not the sole reason for their current financial woes.
During the 2017/18 season, Championship clubs racked up record revenues totalling to £749 million, however, this was countered heavily by a record in wages costs rising to £795 million, with 12 sides outspending their revenue on players' salaries.
Worryingly, this approach is becoming popular throughout the Football League, as League One and League Two clubs are beginning to spend more on wages despite no increase in revenue in two years.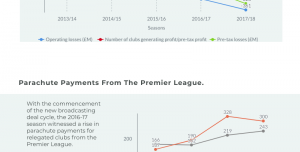 Football finance expert Kieran Maguire, the author of the Price of Football, believes the financial lure of England's top tier has precipitated this rise in wage expenditure.
Maguire said: "Ultimately, the reason why clubs are struggling is because they are living beyond their means, their wage bills are too high and the cost control very often is not there.
"The only club that made a profit in the Championship in 2019 was Rotherham but they were relegated and the club that made the biggest losses was Aston Villa, who got promoted to the Premier League.
"So, you try to balance those two things, and what most owners do is they decide to take the role of chasing the dream and trying to get their club promoted to the Premier League.
"If you try it and you fail then there is a risk that we have effectively got a casino approach to promotion."
Promotion to the Premier League is now worth at least £170 million in revenue, with £200 million expected if a promoted side can survive more than one season.
Additionally, since 2016, any club relegated from the Premier League then receives £90 million in parachute payments across three years as opposed to £65 million over four.
Crucially, this increase is explained by astronomical broadcasting deals, which have elevated Premier League money to unprecedent levels, with Sky Sports and BT Sport spending a combined £4.4 billion in 2018 to televise live games.
Therefore, many Championship clubs sustain the huge financial risks that come with outspending revenue as they strive for promotion.
In 2018 this was no more evident, as Wolves, Cardiff City and Fulham, recorded the league's highest recording losses at a combined £-141.7 million, but would all be playing Premier League football during the following season.
The moment promotion was confirmed 

Where were you two years ago?

— Wolves (@Wolves) April 14, 2020
However, the gamble did not work for the remaining 15 clubs who also recorded operating losses, which will need to be rectified by their owners.
Since the advent of 21st century, Roman Abramovich's and Sheikh Mansour's expensive, yet, fruitful projects at their respective football clubs, Chelsea and Manchester City, have accentuated a proven method underlining that success can be bought.
However, this principle is now permeating into the Championship, where rich businessmen from abroad, noting the potential Premier League revenues, are starting to enter England's second tier.
In 2017/18, more than half of Championship clubs were foreign owned, with five of them bought during the previous year including Wigan Athletic.
David Sharpe, the former chairman of the Greater Manchester club, was pleased to sell the club and told the BBC that the league is a "bubble waiting to burst" as clubs are becoming increasingly reliant on billionaire owners.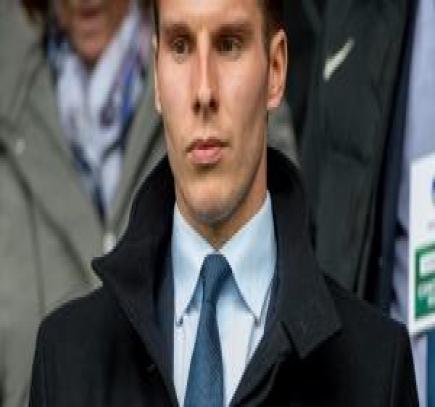 BUBBLE: Former Wigan Chairman David Sharpe believes the Championship is a bubble waiting to burst
Concerned with the direction that football was heading towards, FIFA and the FA brought in measures to help clubs recognise the need for self-sustainability.
In 2009, Financial Fair Play (FFP) regulations were introduced, with clubs allowed to lose £25.5 million over three seasons as long as their owners covered their losses.
Seven years later, the Football League replaced FFP with new profit and sustainability (P&S) rules, which increased the threshold to £39m over three years.
However, with Birmingham City becoming the first club to break P&S rules and with more expected the German licensing system may prove more effective, but Maguire believes it is unlikely that English clubs will adopt it.
Maguire added: "I think the German licensing system has huge merits, but it will not happen because the existing pool of owners do not want to give up power that they presently possess to fan groups.
"They would much prefer to run the clubs as they see fit, and if you take a look at some other clubs for example Wolves fans think the world of their owners because they have come and spent a load of cash on the team and its now in the Europa League, in the top half of the Premier League.
"I think we are just too far down the line in having the English approach now for a century to move to something which is perhaps more progressive and more in line with the view that a football club is part of the representative, part of the identity of an individual town or area."
However, the identity of the Greater Manchester town Bury, was blemished when its football club entered liquidation at the start of the season.
Significantly, Bury FC were not the only Football League club in financial mire this season, with Oldham Athletic, Bolton Wanderers and Macclesfield Town all teetering close to liquidation.
In response to this, calls were made for a more stringent Owners and Directors' test, and perhaps, an independent regulator with governmental powers.
Evidently, some Football League clubs were already struggling, but COVID-19 is only going to exacerbate the situation.
Consequently, as clubs are now without precious match day revenue, many have decided to furlough their staff after the government announce it will cover 80% of their wages, but Maguire believes some clubs could fold.
Maguire said: "Big teams such as Manchester United and Liverpool will be losing a couple of million pounds at least per match in terms of lost revenue if their matches take place behind closed doors.
"Under the certain circumstances, with the coronavirus having a devastating impact upon lower league clubs, the risk of much smaller clubs going to the wall is much higher.
"We could easily see clubs go bust, I genuinely fear for the lower league clubs, they were in a very risky situation to begin with, and only needed a small shock to tip them over the edge, and what we are experiencing at present is far worse than a small shock to the world and UK economy."
Although lower league clubs are most at risk, this has not stopped Premier League clubs voicing their trepidation too, with Burnley and Norwich City underlining the coronavirus' impact on their operations.
Norwich City defend their decision to furlough non-playing staff, with the club expected to lose up to £35m because of coronavirus.

More: https://t.co/Gk1JNawPZa pic.twitter.com/L6lKnoZ8Rs

— BBC Sport (@BBCSport) April 26, 2020
However, with Maguire fearing that Bury FC may not be the only club to fold this season, he suggested that the Premier League's top clubs could save lower league teams, and perhaps more symbolically, the English football pyramid.
Maguire said: "I think the bigger clubs are in a stronger position financially and it would be a superb gesture from them if they were to offer grants or interest free loans or some form of financial support.
"I still think that everybody appreciates the history and the heritage of the game and Liverpool fans will know that Ian Rush came from Chester, Kevin Keegan came from Scunthorpe, Phil Neal came from Lincoln City so the players which turned Liverpool into that very iconic team in the 70s that all those players had come from lower league clubs.
"If you think of the some of the high profile names at present, Harry Kane has been at loan at Leyton Orient, Jamie Vardy came from Fleetwood Town before he was at Leicester so the pyramid is really useful in terms of the development and helping clubs to identify talent when players perhaps do not hit the heights in the early stages of their career like Jamie Vardy and Ian Wright.
"The danger of all that being thrown away if smaller clubs were allowed to go to the wall is bad news for the bigger clubs in the pyramid and ultimately it is bad news for English football full stop."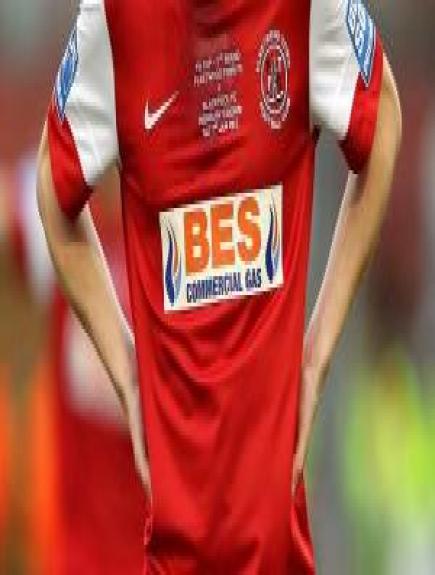 LATE BLOOMER: Current Premier League striker Jamie Vardy, who spent his early years playing for Fleetwood Town
Currently, no clubs have reached breaking point and, hopefully, none of them do, but as each day passes it brings more uncertainty.
Although 'Project Restart' is plotting for a June 8 return for the Premier League, there are tough questions surrounding testing, contracts and practicality, but ultimately, this season depends on government protocol.
Nevertheless, whether or not the current season does finish, this should not stop a necessary economic reform throughout the Football League.
Prior to the outbreak, there was already a financial storm brewing, which will be worsened by the postponement of football, but with more and more clubs desperately chasing the Premier League dream by reckless overspending, many could face the nightmare of liquidation instead.