A Bolton wrestler has described the 'shocking' moment he received a string of donations from local supporters who aimed to fund his sporting dream.
British Commonwealth star George Ramm, who recently won his first senior gold medal at the English Open last month, told MM how grateful he was for every single penny that was donated to him through his page on gofundme.
The former Bury College student was taken aback by the generosity of his supporters who had donated, unaware that they were going to raise more than £3000 in less than seven days.
"I was well shocked I didn't think I'd get anything like that," said the 18-year-old.
"After the first day it was at £330 and then I started to slow down after a bit and then an anonymous donor, who I have no idea is, donated over £2,500.
"I was as shocked as anyone."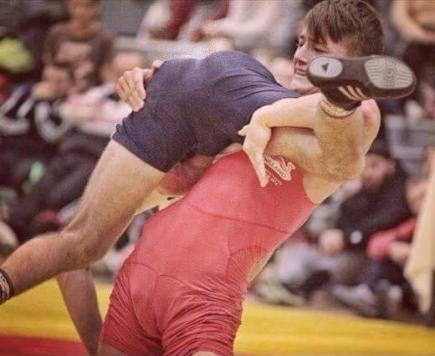 MUCH NEEDED LIFT: Independently funded wrestlers like George need all the help they can get
Unlike many Olympic and Commonwealth sports, wrestling is hugely underfunded, meaning that rising stars like George have to financially support their careers independently when competing, particularly at championship level.
"Every little donation helps, I want to say thank you because it helps out so much because our sport hasn't got any funding and it's really difficult to train full time.
"To be the best you have to train full time and to train full time is costly so any donation helps especially when your sport hasn't got any funding."
George began his wrestling career at the tender age of ten, not knowing that he would one day become the youngest ever English wrestler to compete in the 2014 Commonwealth games in Glasgow.
Hi guys just want to say another Thankyou for all the donations! Even though Iv hit my target, yo… http://t.co/azx2DZj0AP

— George Ramm (@GeorgeRamm1) June 1, 2015
The former Youth Olympic Festival silver-winning medallist told MM: "Wrestling isn't publicised as much.
"You look at our swimmers and divers, everyone knows who Tom Daley is. His sport is huge and wrestling just isn't as big.
"It's a shock really because in 2012 Olympics it was one of the only sports where the arena sold out everyday during the Olympics."
The Harwood lad, who splits his time training at his local wrestling clubs in Sharples and Salford, has his eyes firmly set on clenching a gold victory in the next Commonwealth Games.
He said: "My main aim is to go to the next Commonwealth Games and win gold in 2018 or at least take a medal in Australia and then compete in Tokyo in 2020.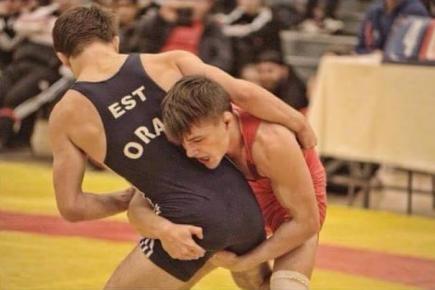 NO TAPPING OUT: It's all go-go-go for George who is training hard for the European Junior Championships in Turkey this month
But before George jets off to fight for his title down under, the Team GB sportsman is training hard for success in Europe this summer.
"I go to Turkey at the end of this month for the European Junior Championships," he said.
"If I put in a good performance there, that qualifies me for the world championships in Brazil in August which we obviously have to pay for off our own backs.
"And leading up to the competitions you have to go to training camps in other countries for two to three weeks and they again are not paid for… so every little helps really."
You can donate to wrestler George Ramm's medal-winning mission by clicking here.