In his first appearance since receiving the captain's armband full time, Wayne Rooney's penalty gave England a 1-0 win over Norway.
However, the 28-year-old was largely ineffective before being replaced by the spritely Danny Welbeck on 70minutes.
Commentators have largely put the England 'talisman's' poor performance down to trying too hard.
Is that a good enough excuse? Can pride and passion make up for a poor performance that was a mirror of his early season form with Manchester United?
MM took to the streets of Manchester to find out whether you were happy with Rooney's appointment:
Should Wayne Rooney have been given the England captaincy?
Jenna Milligan, 29, a compliance officer from Bolton, said: "There are better candidates than Rooney. I would bring back Steven Gerrard if I could. Fame has gone to Rooney's head and I don't think he will be a positive influence on the team."
Donald Goodjohn, 25, a translator from Manchester city centre, agreed: "After the World Cup, where we were so bad, he is the only player with 5 or 6 years ahead of him who can lead this new era into the next World Cup."
However several members of the public were worried about Rooney's ability to lead the team.
Junior Croston, 20, a legal apprentice from Warrington, said: "Rooney is past his best, he has been slacking of late, for club and country."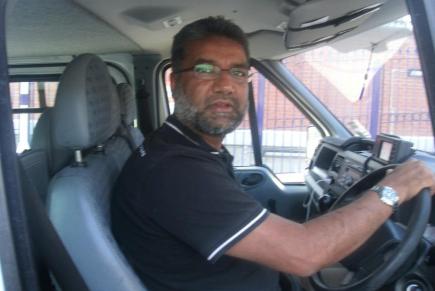 NO, THANKS! Ilyas Varachia doesn't think Rooney should captain England… or United
Meanwhile Sid Gordon, 67, from South Manchester, was concerned with Rooney's ability to think about the game. The engineer told MM: "Rooney couldn't captain anything, he has nothing between the ears!"
Sid Wren, 48, a business analyst from Withington also thought Rooney would be unable to lead the side effectively. He said: "The England captain should be a defender like Tony Adams who can see the whole pitch.
"In addition, how can he inspire the national squad when he has indicated in the past that he puts club football ahead of playing for England."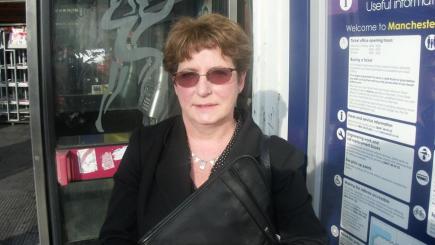 ALL-SINGING STAR: Rooney is right because he sings the national anthem, says Brenda Smith
In spite of this many people were convinced that Rooney was the only man for the job.
John Singh, 50, a taxi driver from Old Trafford, said: "Rooney is the best candidate, he has been playing at the top level since he was 16. He has the experience at club and international level, he is the top man."
Ben Preston, 25, from Fallowfield, couldn't think of anybody else who had a chance of being captain.
The enquiries advisor told MM: "The name says it all, he earned it and no one else has done that.
"I think he could be a great success and best of luck to him."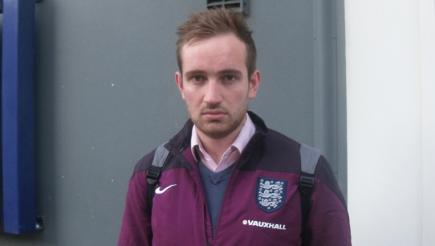 EARNING IT: Ben Preston believes no one else deserves the job
Brenda Smith, 54, a manager from Lancashire agreed with Ben: "Rooney is committed, works hard and shows passion for the country. Saying that, singing the national anthem is essential for me, I wish he would join in."
Ilyas Varachia, 53, a taxi driver from Old Trafford, thought otherwise. He said: "Rooney is not a good leader, he isn't even a good enough player.
"Joe Hart or Gary Cahill should have been given the captaincy. Rooney does not even deserve the Man United captaincy."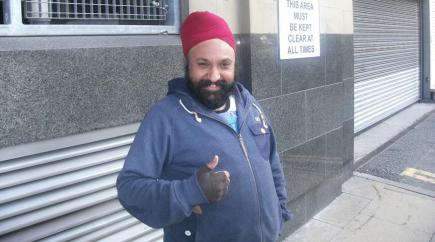 KEEP THE FAITH: Rooney is the man for the job, says taxi driver John Singh
Some of you were less decided on Rooney. Tendai Chikanya, 44, a salesman from Moss Side, was optimistic about the appointment: "He appears to be a good leader.
"He puts it in for the team and I am not disappointed or angry with his appointment. However, only time will tell."
As England enter a transitional phase with their first Euro 2016 qualifier away to Switzerland on Monday, it seems the majority of Manchester support Rooney. At least when he is with the national side…
Image courtesy of Nike Football via YouTube, with thanks.