British heavyweight boxing is more popular now than ever before with either Tyson Fury or Anthony Joshua holding all the divisions' belts as both men bid to become undisputed heavyweight champion of the world.
The last man to hold that particular title was also British – Lennox Lewis.
To take the debate over second spot further, MM follows the lead of
The Independent
's
Fantasy Matchmaker
by analysing who would win a fantasy fight between Lewis and Manchester-born Fury.
How do both fighters match up?
Both men are mountainous figures and British boxing legends having won every belt there is to win (WBA, WBC, IBF, WBO and Ring Magazine), sealing cult heavyweight status by travelling to the United States and beating some of the finest American boxers of their generation on away turf.
Representing Canada, Lewis claimed Olympic Gold at Seoul 1988, beating Riddick Bowe in the final as Lewis claimed top spot on the Korean podium with Bowe settling for silver.
Lewis and Bowe went on to become two of the best heavyweights of the 1990s era, but they never fought each other for a world title largely due to boxing politics – a real shame for boxing fans. Lewis did suffer defeats at the hands of Oliver McCall in 1994, and Hasim Rahman in 2001.
He did though, avenge both defeats in emphatic fashion. After beating Rahman, he secured wins over Mike Tyson (albeit when Tyson was way past his best) and Vitali Klitschko before hanging up his gloves in 2003.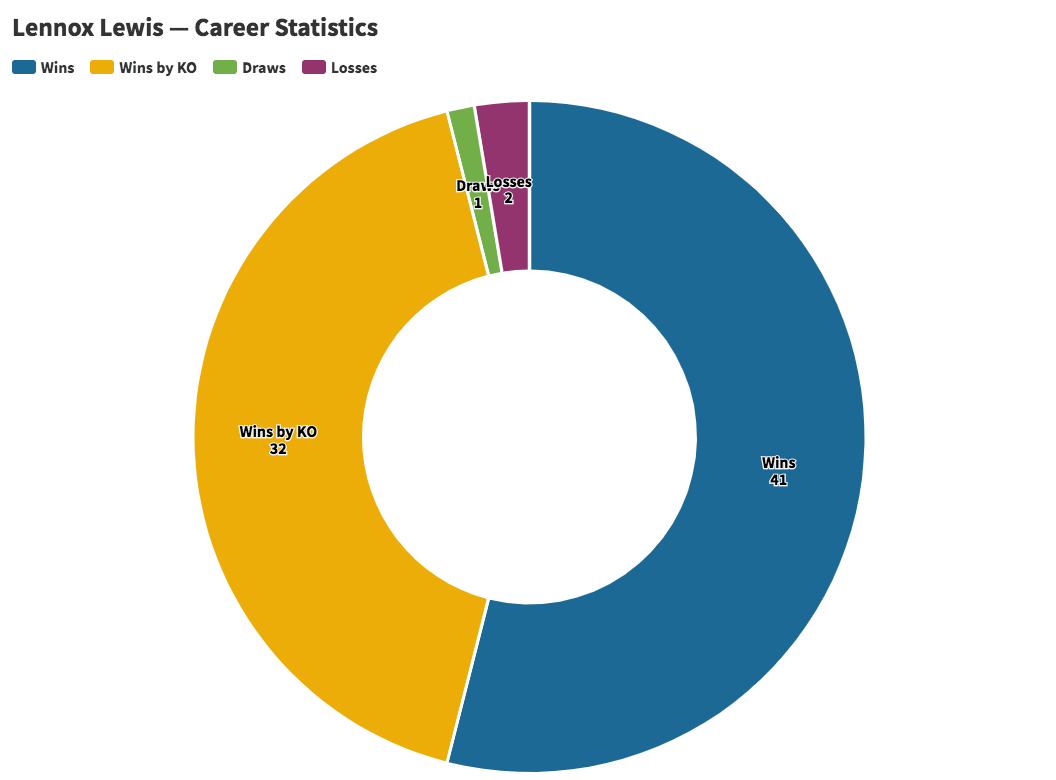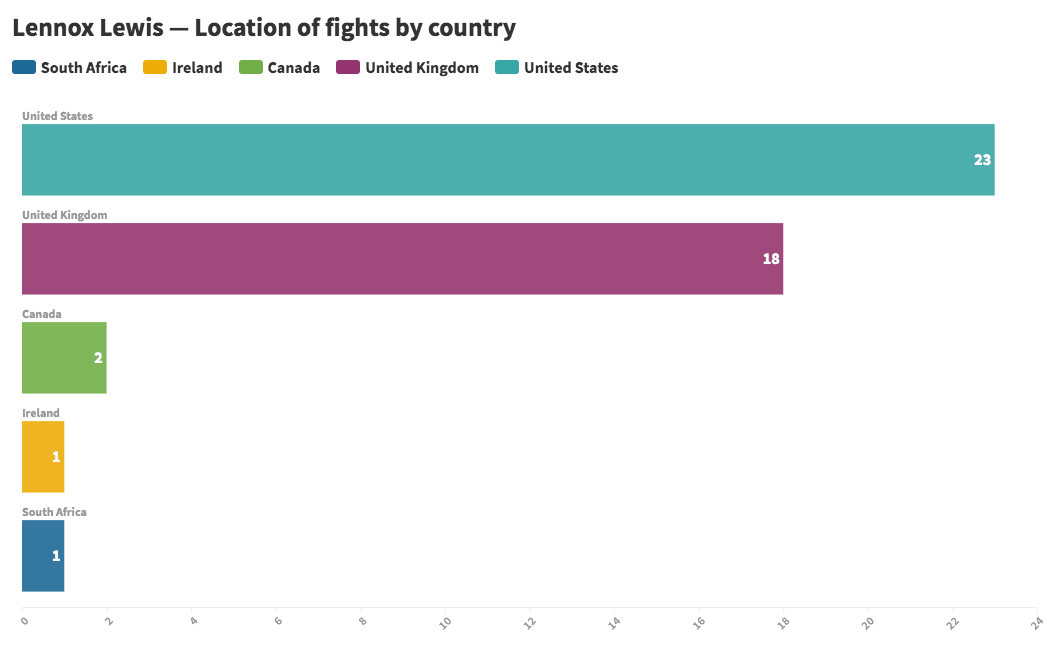 Despite such high-profile victories, Lewis' biggest scalp came in November 1999 when he outpointed Evander Holyfield in Las Vegas, eight months after their controversial draw in New York. In an Instagram post a month ago, Lewis referred to Alabama's Holyfield as his "toughest opponent."
It's something Fury can certainly relate to as his toughest opponent is also from Alabama. He goes by the name of Deontay Wilder, who Fury has had two classic fights with in the United States – drawing the first in Los Angeles and winning the second in Las Vegas.
Like Lewis, Fury also has a win to his name against a Klitschko brother. Wladimir, brother of Vitali, was defeated by Fury in Düsseldorf in November 2015 after reigning as unified heavyweight champion of the world for 11 years previously. Unlike Lewis though, Fury is undefeated.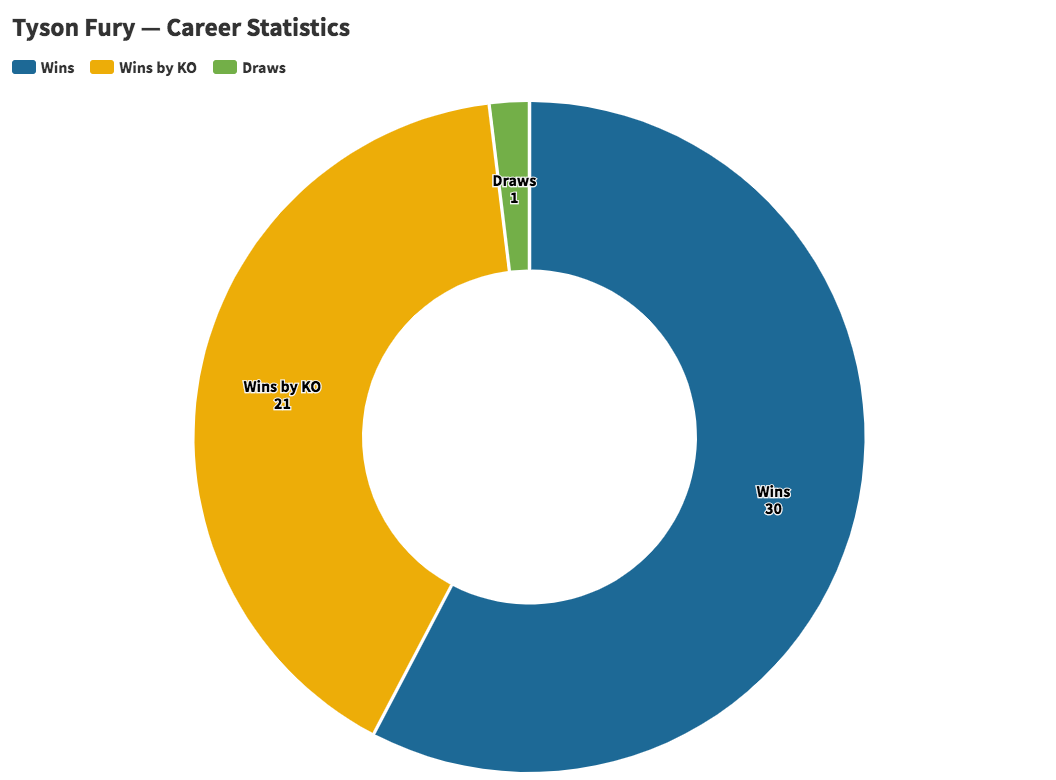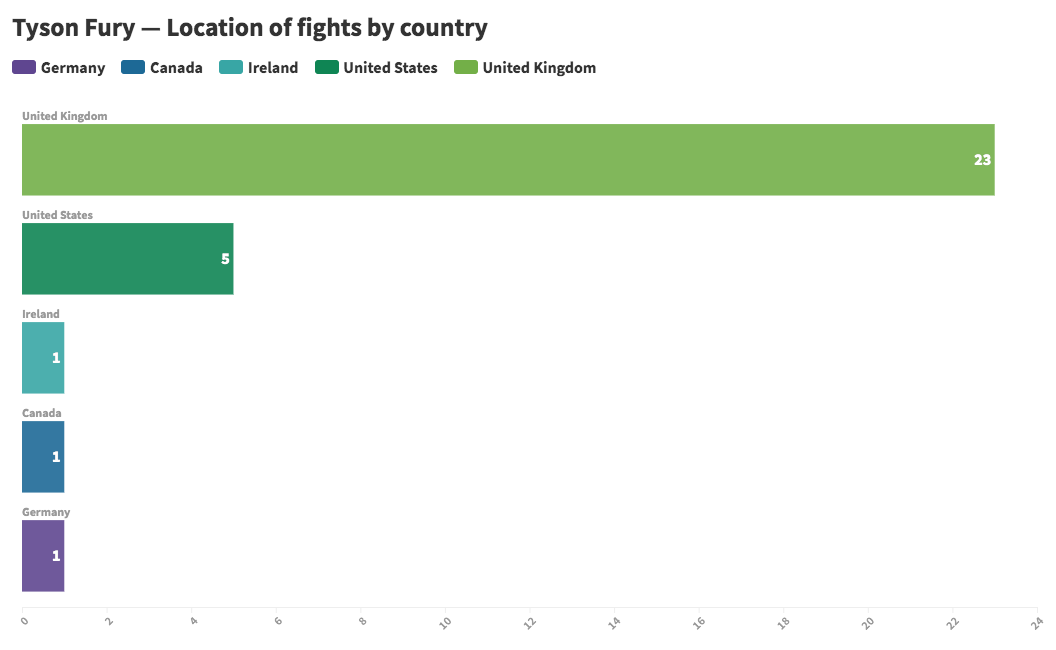 Fury's win over Klitschko was one of the greatest boxing performances by a Brit on away soil. In the ring to congratulate him at the end of the fight was none other than Lewis, who last year claimed the Gypsy King would give him the most problems out of the current crop of heavyweights.
"I think Tyson Fury would've given me some trouble because he's so big," Lewis told TMZ last March.
"I would break him down probably by the 10th round, I would break him down. But, he would give me some problems."
Both made their name in Britain before going on to conquer America, but who would win a fantasy match-up between the pair?
Prediction: Fury by way of stoppage (round 10)
While lockdown continues to delay the all-British unification fight we're all waiting for between Fury and Joshua, MM compares Fury to a heavyweight icon of the past.
It wouldn't be a fight that would be hard to make if technology could somehow find a way to re-create Lewis but 20 years younger.
Heavyweight boxers are heavier than they were in the days of say – Joe Louis, before Rocky Marciano arrived on the scene in the 1950s and then Joe Frazier and Muhammad Ali a decade later.
Lewis' fighting weight in his prime tended to be between 240 and 250 pounds, which is around the same weight Joshua tends to compete at today.
Joshua likes fighting in London, and when he fights in his home city he likes to refer to the ring as the 'Lion's Den.'
The way he was knocking out his opponents with his chopping right hand behind his solid left jab attached to his bulky torso resembled in many ways the early career of Lewis, who was of course nicknamed 'The Lion.'
But when McCall defeated Lewis in 1994, the Anglo-Canadian star had to make adjustments to his game by utilising his jab more and playing a more patient game.
This is something AJ done impressively against Andy Ruiz Jr in their rematch in Saudi Arabia four months ago, and despite their war of words last summer there's no doubt Joshua looks up to Lewis as somebody he wants to one day emulate.
The prospect of a Fury-Joshua bout for undisputed is mouth-watering, as Holyfield-Lewis was in 1999. But it's important to remember that AJ still only has 24 fights to his name with his first defeat coming after 23 against Ruiz on his US debut.
Lewis' defeat against McCall came in his 26th fight, and he didn't entertain Holyfield until 1999 when he was far more advanced in his career.
In some ways, Joshua is still a novice boxer and I don't believe he will reach his very best level for another three or four years. Some may disagree, but that's just the way I see it because AJ is in boxing for the long haul.
If a unification world title bout between Fury and Joshua was to happen at some point in 2020 or even in 2021, Fury would no doubt be the favourite.
Fury is a born fighter. He's a gypsy and fighting is in his blood. Aside of that though, he's learnt a lot in the ring from his early days where he was perhaps fortunate to beat John McDermott for the English title in 2009 (which he put right nine months later by dispatching him in the rematch) to miraculously surviving a 12th round knockdown by the right hand of Wilder in December 2018 at world level (of course also beating him in the rematch ten weeks ago).
At the age of just 23, Fury became British champion when he out-boxed Dereck Chisora in London in 2011. For Fury, experience just comes naturally. He's a fighter ahead of his time and quite frankly like no other.
Fury would be too heavy to match up against Ali. Nearly a foot in height difference would make it problematic to match him up with Tyson.
Holyfield would encounter the same problems with Fury's height as he did with Bowe and Lewis. Fury has already shown he's too much for Wilder, and in my view he would posses far too much boxing IQ for Joshua to deal with at this still relatively early stage of AJ's boxing career.
With all Lewis' experience as both an amateur and in his 44 professional fights against the opponents he fought and the way he had to respond to defeats, he would be Fury's most ideal opponent in terms of both his physical appearance and boxing style.
Lewis against Fury would be a high-quality fight and for ten rounds it would be heavyweight boxing at its finest. Both boxers would offer a valuable lesson about how to throw the most important shot in boxing – the jab.
But one must remember that Fury is four inches taller than Lewis. He's quicker than him despite the fact he's heavier. And he uses the jab even more astutely than him (controversial view as Lewis is widely regarded as the best at throwing the jab).
Add to that the fact that Fury is undefeated and in his most recent performance against Wilder, he nullified the weapon that nobody could previously nullify – Wilder's rasping right hand.
There would be a lot of close rounds early on, and I could even see Lewis being in the lead after five rounds of the fight.
But in rounds six to ten, Fury would wear Lewis down with his lightning speed and unequalled boxing IQ. He would also make the height difference count the longer the fight went on.
If the Fury that fought against Wilder turns up against even a prime Lewis, the referee would eventually pull Lewis out of the ring in the tenth round before the championship rounds approach.
The bigger the occasion is, the more Fury steps up his game. We've seen it before, and we'd see it again. Fury would upset the odds and overcome Lewis by boxing at his absolute best.
What do the experts think?
James Dielhenn (Senior Boxing Journalist, Sky Sports) 
"Lewis is the last-ever undisputed heavyweight champion but Fury has a serious chance at becoming the next. Lewis and Fury's résumés have comparably big-name conquests – Mike Tyson and Evander Holyfield, and Wladimir Klitschko and Deontay Wilder respectively. 
"Fury, of course, hasn't twice tasted defeat like Lewis did. But a fantasy fight between them? They are each the biggest of the big men at 6'5'" and above and know how to maximise their physicality. 
"Lewis hits harder, Fury is more skilful. But we've seen more from Fury – he danced past Klitschko and bludgeoned Wilder. Who knows how he would deal with Lewis but he would get the job done somehow."
Johnny Nelson (Boxing Analyst for Sky Sports and former cruiserweight world champion) 
"Tyson Fury is tall and awkward and he's the best of the bunch that we've got out there when it comes to technical skills. 
"Lennox Lewis was a student of our sport. He had all the attributes and the schooling to go with it. It would be a battle of the jabs in the early rounds but remember that Lennox was not just about a jab. There was a lot more to his repertoire.
"Tyson Fury has the height, he has the reach, he has a busy work-rate, but he's not that heavy handed when compared to somebody like Lennox Lewis, who could box as well as punch. If you measure the two up, the one with the most in their artillery has got to be Lennox Lewis.
"I don't think it would go to points. Lennox would wear down Tyson Fury. He had variation from head to body, just like Fury, but Lewis had dissected and knocked out some dangerous competitors in the heavyweight division.
"I'm not talking about the back end of his career when he fought Mike Tyson. He beat the likes of Razor Ruddock, big units like Michael Grant. Guys who were all shapes and sizes and Lennox had an answer for them, one way or another."
Ricky Hatton (Boxing trainer and former light-welterweight and welterweight world champion)
"I tell you what, it's a tough one. I think it's two fighters who are so talanted and equally skilled and it would be hard to pick a winner. If they fought ten times they'd probably each win five times if you know what I mean.
"But Lennox Lewis would never have fought anybody in his career as unorthodox and giving away a height advantage like he would against Tyson, a significant height advantage, and Tyson switches from othodox to southpaw. And I think that Lennox Lewis is normally the one looking down, against Tyson he'd be looking up.
"Up close Tyson is a pain in the backside, so only for that reason that Lennox Lewis style wise, he would have never met anyone like Tyson.
"But for one fight only then I would give Tyson the slight advantage but only by the narrowest of margins, so I'd go for Tyson by points. But like I said, if they fought ten times I could see each winning five they are evenly skilled."
Fury heads social media polls
On social media polls I ran on my Twitter, Facebook and Instagram accounts, Fury comfortably came out on top in all three. On Twitter, 37 percent of voters believed Lewis would win a fantasy heavyweight fight against Fury, but the other 63 percent believed that Fury would win. Lewis received less votes on Facebook with just 28 percent compared to 72 percent for Fury. The Instagram poll was Fury's most convincing win as he received 81 percent of votes with just 19 percent opting to vote for Lewis. Exactly 100 people across all three platforms voted, resulting in 75 votes for Fury and 25 for Lewis, meaning three-quarters of voters favoured the current WBC heavyweight world champion.
Main image courtesy of Sky Sports via YouTube, with thanks.