Manchester's Emirates Old Trafford will host a further four England Men's cricket internationals behind closed-doors this summer.
Lancashire's home ground, which is also hosting two Tests against West Indies this month, will stage four matches against Pakistan in August and September – the first Test of a three-match series and all three T20 Internationals.
The First test will take place in Manchester from August 5-9 before the remaining two matches of the series will be played at Southampton's Ageas Bowl later in the month.
Following the conclusion of the Test series, the three T20Is will be played at Emirates Old Trafford on August 28, August 30, and September 1.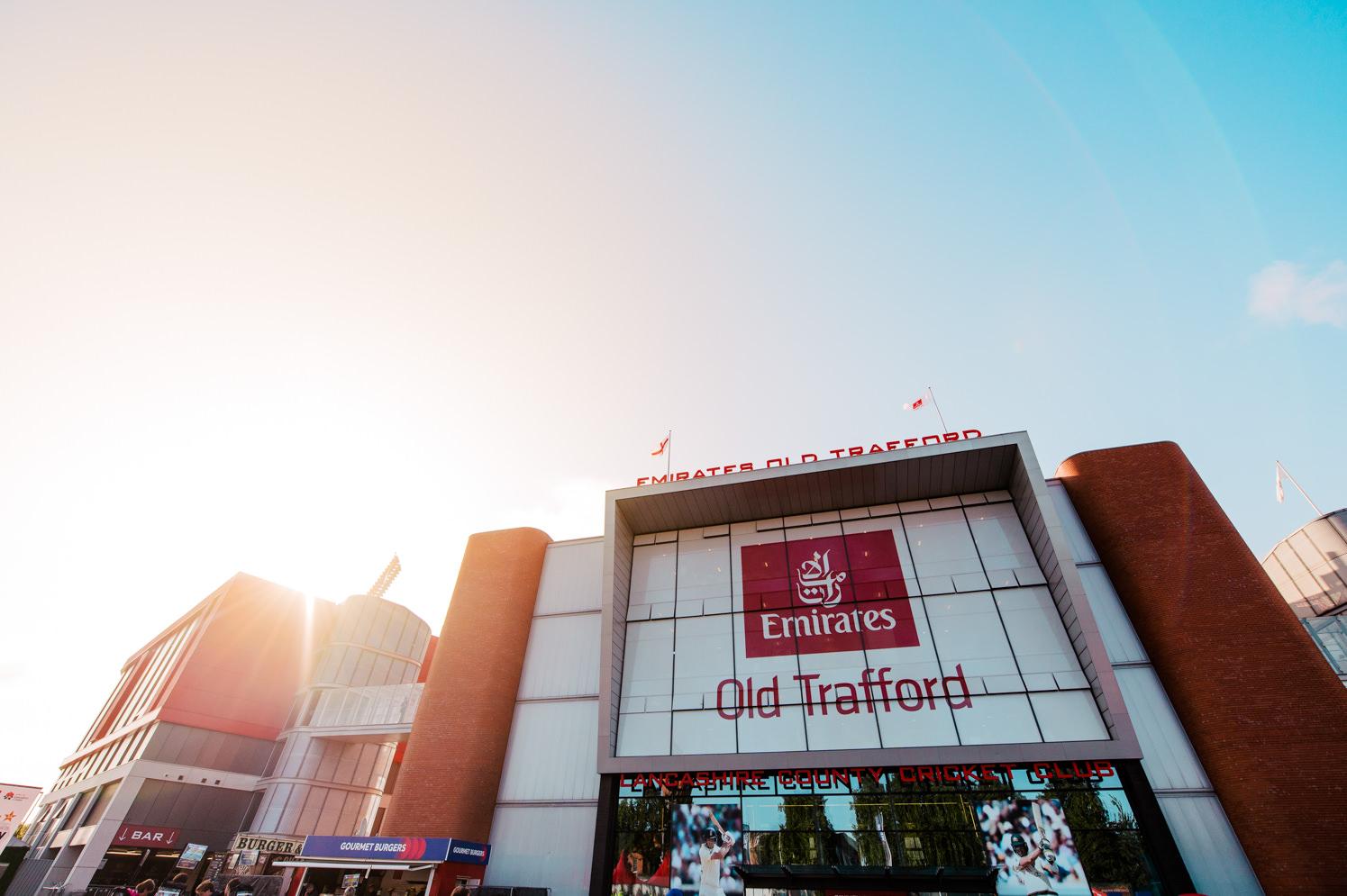 Emirates Old Trafford and the Ageas Bowl have been selected to host all of England's confirmed internationals this summer due to their ability to provide bio-secure environments, with both grounds possessing on-site hotels.
Lancashire Cricket chief executive Daniel Gidney said: "We're delighted to have been named as a host venue for another four internationals between England and Pakistan.
"We are one of the first venues in the UK to be hosting international sport and it is something that we are all very proud to be a part of. 
"We have been working closely with the ECB to ensure that as a venue we are doing everything we can to facilitate the teams, staff, broadcasters and media in the safest possible environment and in doing so meeting the ever-changing international and Government guidelines.
"These fixtures are testament to the team at Emirates Old Trafford, who have been working tirelessly to ensure that the venue is as secure as possible for all those on-site."
Pakistan arrived in the UK on June 28 and are preparing for the Test series at Worcester, though four players have not yet travelled as they tested positive for coronavirus.
The touring side are undergoing their 14-day isolation period at Worcester's New Road before moving to Derby to develop their preparation for the first Test.
Pakistan's preparations for the Test series against England underway in Worcester as the players take part in a scenarios based two-day match. pic.twitter.com/roZXL6tz1T

— Pakistan Cricket (@TheRealPCB) July 5, 2020
England will play West Indies in three Tests this month, followed by three One Day Internationals against Ireland at Southampton's Ageas Bowl on July 30, August 1, and August 4, before the Pakistan Test series.
ECB Chief Executive, Tom Harrison said: "Confirmation of these matches against Ireland and Pakistan is another important step for our game as we begin to safely stage international cricket again, but also to minimise the impact the Covid-19 pandemic has had, and will continue to have, on cricket at all levels.
"We owe a significant debt of gratitude to the players, staff and administrators of the Cricket West Indies, Cricket Ireland, and the Pakistan Cricket Board for their willingness and co-operation to get international cricket back up and running and allow these matches to be staged."
England were due to face Australia in six limited overs matches in July and Harrison stated that the ECB is "exploring options" to host these games, as well as a women's tri-series between England, South Africa and India.
Confirmed Internationals in England this summer
Test Series v West Indies:
1st Test v West Indies: 8-12 July at Ageas Bowl
2nd Test v West Indies: 16-20 July at Emirates Old Trafford
3rd Test v West Indies: 24-28 July at Emirates Old Trafford
One Day Internationals v Ireland:
1st ODI v Ireland: 30 July at Ageas Bowl (2.30 pm start)
2nd ODI v Ireland: 1 August at Ageas Bowl (2.30 pm start)
3rd ODI v Ireland: 4 August at Ageas Bowl (2.30 pm start)
Test Series v Pakistan:
1st Test v Pakistan: 5-9 August at Emirates Old Trafford
2nd Test v Pakistan: 13-17 August at Ageas Bowl
3rd Test v Pakistan: 21-25 August at Ageas Bowl
Vitality IT20 Series v Pakistan:
1st IT20 v Pakistan: Friday 28 August at Emirates Old Trafford (6.00pm start)
2nd IT20 v Pakistan: Sunday 30 August at Emirates Old Trafford (2.30pm start)
3rd IT20 v Pakistan: Tuesday 1 September at Emirates Old Trafford (6.00pm start)
Feature image courtesy of Lancashire Cricket on Twitter, with thanks