A fitness fanatic from Manchester is on a mission to compete with the world's top athletes and will travel to America later this month in a bid to earn a contract in their National Pro Grid League.
Richard Hill, from Saddleworth, recently left the RAF after serving half a year in Afghanistan and is aiming to secure a deal at one of the 10 teams competing in the televised competition during the upcoming season.
The 30-year-old will be flying out to San Francisco ahead of his March 29-31 trial after securing nearly £2000 worth of funding via popular website Crowdfunder.
"I never thought I'd have the chance to become a professional athlete, I thought it was beyond me," he told MM.
"This is the first opportunity within my area where you get paid to train and improve, and I certainly want to be one of the guys who take that chance from this part of the world.
"I wouldn't be going for it if I didn't think I could make it."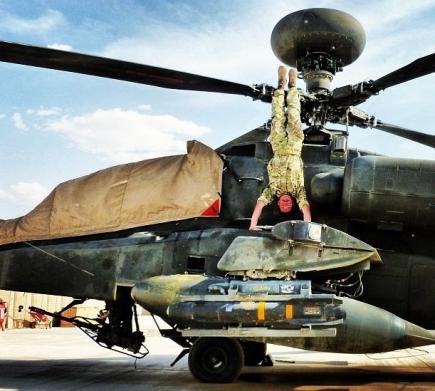 CAREER CHANGE: Richard recently left the RAF in Afghanistan
Hill – who has previously played basketball and football at semi-professional level – has been an advocate of the CrossFit training philosophy for many years, which incorporates a range of functional fitness exercises.
He received offers to trial for the National Pro Grid League after uploading fitness videos of himself online and revealed he was 'surprised' to reach his £1500 funding target, although the vast majority of contributions came from family and friends.
"I guess I'm surprised, but deep down, I know my family and friends believe in me," he said.
"Up until the week before last I was full-time in the RAF, but I felt I was ready to do something different and CrossFit coaching and training is what I really wanted to do.
"It's seemed to have happened by chance and I imagine if I'd have still been in service it would have been impossible."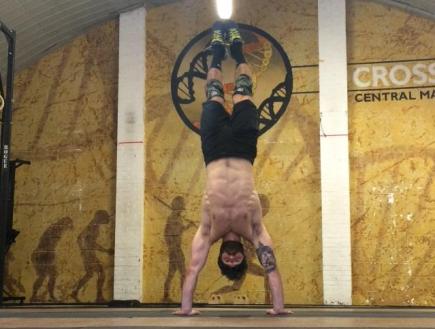 THE GUN SHOW: Richard demonstrating his supreme strength 
The National Pro Grid League is becoming increasingly popular in America and is watched by thousands of people on popular channel NBC Sports.
In each fixture, two teams comprised of 12 athletes compete head-to-head in eleven races that progress across four quadrants of a grid.
Hill explained he had been a 'big fan' of the competition since it was introduced last year.
"I watched every single match between all the different teams and thought it was absolutely awesome," he said.
"They've got more teams this year: bigger coverage, the sponsors have developed and also the awareness.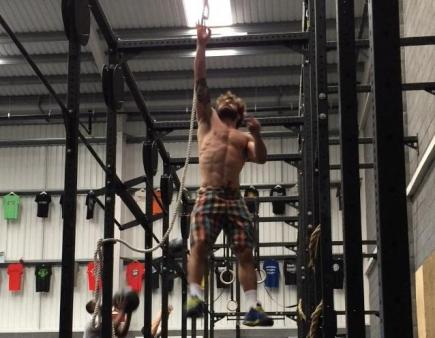 WORKING OUT: Richard in full training mode ahead of his trial
"Last year it was something that was emerging, taking top athletes mainly from a CrossFit fitness background, but this year Olympians have arrived.
"It's got a bigger audience now and in that one year has cemented itself – I'm pretty excited about it."
Hill revealed that people competing in the league were arguably the 'fittest people in the world' and that he had high standards to match if he was to make it.
Notable athletes such as Russian weightlifter Dmitry Klokov – who won gold at the 2005 World Championships and silver at the 2008 Beijing Olympics – recently signed for newly introduced team Baltimore Anthem.
Although strict with his diet, the fitness fanatic said he doesn't restrict himself to just meat and vegetables and that he still enjoys the odd beer and a few pancakes thrown in for good measure.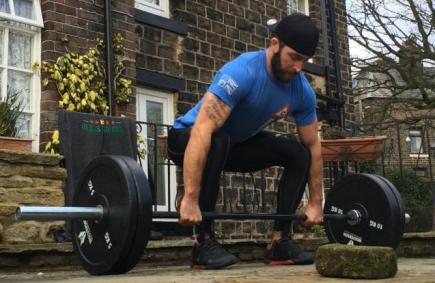 NO PLACE LIKE HOME: Richard training in Saddleworth
Overall, he explained that travelling for the trials was a risk, but it wouldn't be the end of the world if he wasn't offered a deal.
"Whether I get picked or don't, at least I have my next step forward for how to get better and make sure I get in next year," he said.
"Ultimately I could get there and sign a contract there and then, but on the other hand I could be waiting a couple of months to see how it goes – that's the game you play.
"It's put me in a bit of financial jeopardy but that's the gamble.
"If it pays off and I'm successful, it will be a dream come true."
You can view and donate to Richard Hill's Crowdfunder page by clicking here. 
Main image courtesy of Crowdfunder, with thanks.