Great Britain's women's basketball team take on Sweden in the first of their FIBA EuroBasket 2025 qualifiers in Manchester tomorrow night.
Their opening match of this qualifying window kicks off at 7.30pm on Thursday 9 November at the National Basketball Performance Centre.
As well as Sweden, GB will play Estonia and Denmark in Group D home and away ties to determine who qualifies for the tournament.
GB will be favourites to win this tie and top the group, but Sweden pose a real threat in what is sure to be an entertaining contest.
The stakes are high and both teams have a chance to lay down a marker of their quality in the first of three qualifying windows.
GB have the top ranking within the group at 10th in Europe, while Sweden – their closest challenger – sit 15th.
The Swedes did not qualify for the 2023 edition of EuroBasket but reached the quarter-finals on their last two appearances.
Meanwhile GB didn't reach the quarters earlier this year but will be looking to return to winning ways on Thursday.
A total of 32 nations will fight for 12 qualifying places, with tournament co-hosts Czechia, Germany, Greece and Italy are all guaranteed a place.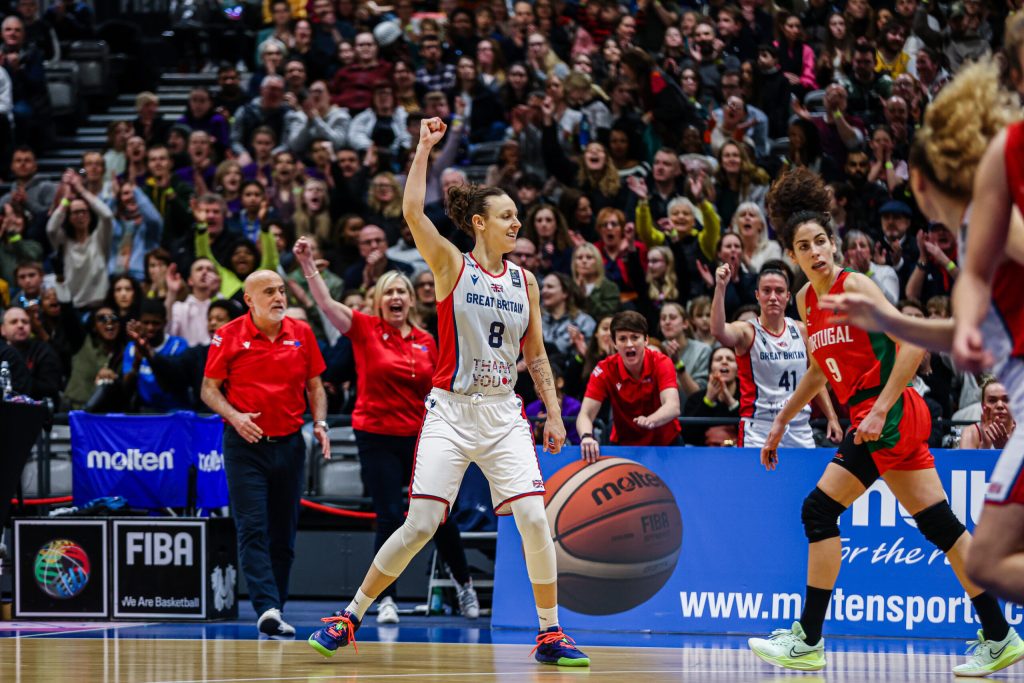 London Lions forward Temi Fagbenle will captain the national side for the first time on home soil.
Fagbenle said: "It's still a blessing and a joy to play on the GB team.
"The camaraderie, energy and passion my team-mates, our staff, and I bring to each campaign is a big reason I continue to enjoy playing on this team.
"It's an honour to fight together for a common goal."
The players also hope to take advantage of the home tie by drawing on some enthusiastic local support.
Fagbenle added: "Home or away, their energy is palpable and much appreciated. I hope to see many of our supporters in Manchester this November."
The squad will also feature rising star Holly Winterburn and Caledonia Gladiators' Chantelle Handy, who retired from international duty earlier this year but will make a welcome return to the court.
Handy has 140 international caps and returns after a series of other players were ruled out with injuries.
She said: "I'll always support them in any way I can. If that means coming back in to help, that's what I'll do."
Head Coach Chema Buceta said: "We need to be first in this group, so we must be as strong as possible to win these two games.
"My feeling is positive because I see a very positive attitude from the players who will be in the team."
Buceta also outlined their gameplan, saying: "The team [Sweden] has very good shooters, so we have to be aware of that, and what we need to do is play strong defence in this game, which I think will be key."
After playing Sweden GB will travel to Tallinn this Sunday to face Estonia.
Tickets for the FIBA EuroBasket 2025 qualifier against Sweden in Manchester are available here.
Images courtesy of British Basketball.