After several years in the wilderness, British wrestling is fighting for its place on the world stage once again.
Dale Murray, coach at Y Club Wrestling in Manchester, believes the "future is rosy" for a sport that had fallen into decline in Britain after its glory years several decades ago.
"British wrestling went into a bit of a slump a while ago but we're starting to see it build back up now," he said. 
Y Club now has several young wrestlers who Murray feels confident will go on to medal at the Commonwealth Games and possibly even push for the Olympics.
A Tactical Game
Freestyle wrestling – the version played at Y Club – is a far cry from the Big Daddys and Undertakers that might spring to mind at the mention of the sport.
"With the youngsters sometimes WWE gives them an initial interest but we tell them straight when they come here that it's nothing like that," says Murray.
Freestyle wrestling is a tactical game, a kind of physical chess that requires far more than mere brute force and aggression.
The ultimate aim is to pin both shoulders of the opponent down for one second, but that's rare at a high level so most matches are won by winning points, adjudicated by a referee and two judges.
That's not to say it isn't rough – Murray details an endless list of personal injuries he has obtained and describes MMA (Mixed Martial Arts) fighters he's known put off by the physicality.
However, the MMA popularity boom in Britain in recent years has aided wrestling massively, with many finding the sport through its glitzy sibling.
"Since MMA became big that's helped a lot," Murray says, "kids see Connor McGregor and people and that gives an interest in combat sports, through which they might come to wrestling."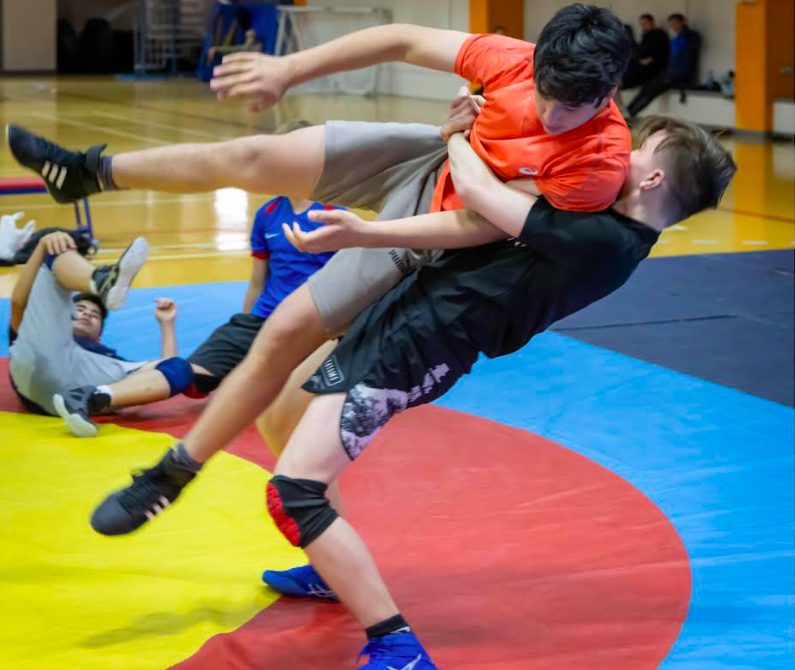 Club history
Y Club has been dated by its members back to 1912, putting it amongst – if not the – oldest wrestling clubs in the country.
Billy Cooper, one of the club's great ex wrestlers, recalls well the heyday of the sixties and seventies when Y Club was the pinnacle of British wrestling and produced several Olympians.
Cooper found the sport by chance, attending a session in the cellar of the old Peter Street Venue next to the Midland hotel after playing rugby against some wrestlers.
"It was like something out of the American films," he says, describing the shadowy 'sweat and sawdust' location.
A man approached him asking "d'you want a pull?" (wrestling-lingo for 'let's fight') and proceeded to "absolutely batter" Cooper on the mat.
The man turned out to be Tony McConnell, who was England's best judo player at the time, but Cooper was hooked and went on to represent Great Britain.
Other ex-champions include Joey Gilligan, a two time commonwealth games silver medalist who "looked like he should've been a choir boy off the mat" but was "pure evil" on it and Fitz Lloyd Walker – who made the Guinness Book of Records as 14 time British champion.
Stefan Kurpas was another club legend, a "mountain of a man," for whom wrestling rescued him from a youth involved in various skinhead groups.
He went on to compete in the 1984 Olympics and became one of the great fighters of his generation.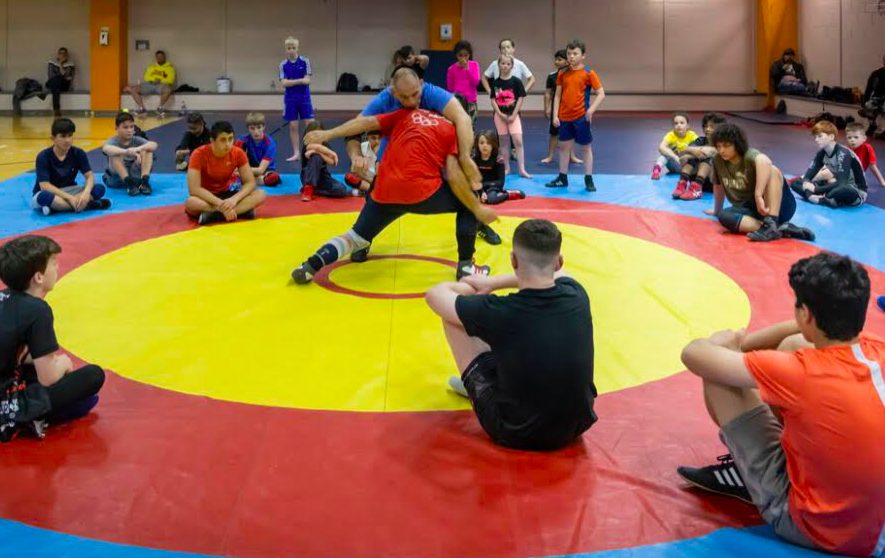 Future of wrestling
These days, funding is hard to come by owing to wrestlings relatively niche position amongst British sport.
"We're competing against America, Russia, Persia," says Murray, referencing nations where wrestling is deeply embedded into sporting culture.
"There's an emphasis on wrestling for kids growing up in these countries that just doesn't exist here, so that makes things difficult."
A single wrestling mat costs £100 and Y Club has 74 of them, most of which are tired and need replacing.
And the travel costs involved to compete in international competitions are high, which provides a barrier to some youngsters.
Regardless, Murray has noticed a steep upward trend in ability levels in recent years.
UK wrestling is renowned for its multiculturalism, with Y Club now benefiting greatly from the presence of Iranians and Afghanis in the North West.
"Loads of these kids come from cultures where they're brought up with wrestling and they take it very seriously.
"The group we've got coming through now are at an extremely high level."