You thought urine being thrown at Tour de France champion Chris Froome was bad? Spare a thought for Team Sky duo Rod Ellingworth and Richard Usher…
The British cycling outfit's head of performance operations Ellingworth (main picture, left) and doctor Usher were in Manchester last week to coincide with the launch of Rapha's Tour du Courage exhibition, a series of pictures from this year's epic battle across France in which Team Sky claimed the honours as Froome placed first.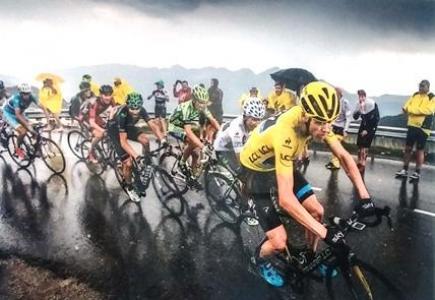 MAN WITH A PLAN: Chris Froome (in yellow) leads the main contenders up a climb in poor conditions.
Unsavoury criticism of Froome and unsporting gestures from the crowds – who spat, punched and threw piss at the team's riders – unfortunately marred the race while, away from the multiple cameras, Ellingworth and Usher were left a bit miffed by abuse hurled at their car.
"It was a bit sad really," Ellingworth told a packed house at Rapha's Manchester club in St. Ann's Square.
"It was unpleasant and quite scary at times, but we got the job done."
The Tour de France is known for its iconic images every July as the world's best snappers cram into every nook and cranny in the Alps, Pyrenees or flatter French countryside to provide every image imaginable.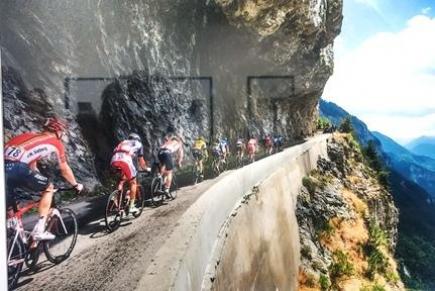 ON THE EDGE: Riders in the Tour de France are constantly on the brink, either of toppling off a mountain pass or from low energy levels sapped by covering 3,360kms in three weeks.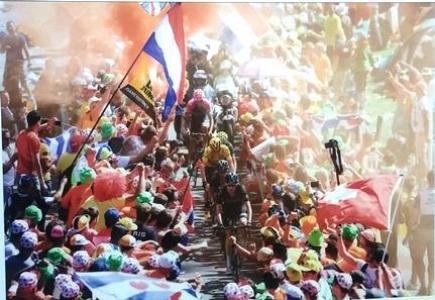 (AD)VANTAGE POINT: Spectators cram the iconic Alpe D'Huez ascent to catch a glimpse of their favourite riders. Here Team Sky protect Froome through the masses.
What people don't see however is the hard work that goes into delivering a team of riders safely from start to finish on each of the 21 stages, spanning three weeks as riders cover 3,360kms.
Ellingworth explained that for a Grand Tour – of which there are three every season, the Giro d'Italia in May, the Tour in July and the Vuelta a Espana in August/September – a team like Sky would have 24 staff.
These include, starting from the top, Dave Brailsford down to soigneurs who never even see the race, a chef and nutritionist who are tasked with getting the cyclists' energy levels back up again after each gruelling day of suffering on the bike, four bike mechanics and even a mechanic for the team cars, which took even more of a battering this year than usual.