Sharks Community Trust has teamed up with Cargill to work on the Eat Well Play Safe project, which engages over 300 children across Trafford and Salford. 
The six-week project helps children to understand healthy food choices and the importance of regular exercise, which is done through weekly Tag Rugby sessions. 
The project is part of the local bio-industrial group's initiative Cargill Cares, which recognises important issues in local communities to improve living standards.
Cargill run events and schemes across the country as well as in Greater Manchester. They hold an annual Global Food Challenge in partnership with the Lincoln City FC Sport & Education Trust in Lincolnshire.
Also in Liverpool, Cargill has partnered with a charity called Ykids, they improve opportunities for children, young people and families. Cargill's funding has helped provide sports activities, kitchen gardens and meal provisions. 
Des Howlett, the Education Manager of the Sharks Community Trust, said: "Partnering up  with Cargill to deliver the 'Eat Well Play Safe' project is a no brainer as healthy eating and exercise are the basis of success as Sale Sharks.
"It's fantastic to see a large local company like Cargill give back to the local community in such an effective manner."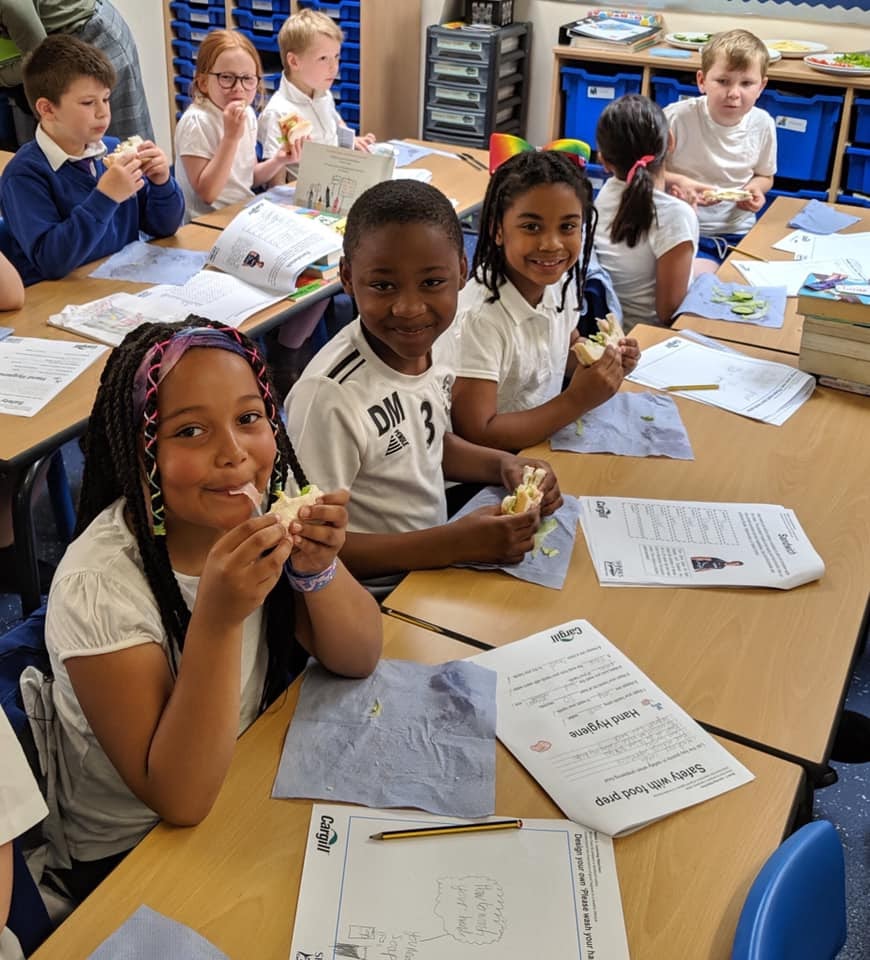 Sharks Community Trust uses the core values of Rugby Union to make a positive impact on the communities of Greater Manchester.
As well as educational initiatives, their impressive community work includes programmes in promoting inclusive sport for disabed people and starting mental health programmes in offices and schools.
During the Coronavirus pandemic, Sale Sharks have extended their services with free home learning resources for primary school aged children and free remote physical activity plans for care homes, as part of their Sharks Neighbours Programme.
Jo Edwards, the Schools Coordinator of the Sharks Community Trust, said: "We're incredibly grateful to Cargill, their support with this vital project ensures that children understand food choices and how to make the best choices for them. 
"We are confident that the work we deliver will have a significant impact on many young people within the communities of Trafford and Salford."
Sharks Community Trust are looking for more schools to take part in the project.
If you are aware of a school in either Trafford or Salford who would be interested in taking part, then please contact: [email protected]