Manchester United have yet to record a win this season and there are a few things that fans can expect for their upcoming match against QPR which might not improve the situation.
For one thing, goals should be in plentiful supply.
According to Betfair's EPL news section, this isn't a match that's going to be without the ball hitting the back of the net. 
A fan said that given the signings that United have made and the lack of confidence that their showing in the back, fans can expect Redknapp and QPR to put on one hell of match.
"It's not Harry Redknapp's style to shut up shop," they said.
"And he lacks the tactical astuteness to go to Old Trafford and play for a draw so will likely try to go toe-to-toe with Louis van Gaal's men."
At the very least, the difference in the coaching styles of Redknapp and Van Gaal will certainly be enough to keep things interesting.
Redknapp's approach to coaching is certainly relaxed, especially when it comes to determining each player's role.
According to The Guardian, Redknapp apparently 'believes in maximising a player's ability to make their own decisions, letting attackers play with total freedom, and in playing a proactive game true to his own side's strengths'.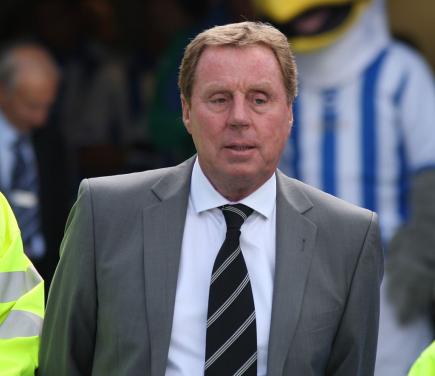 DEBATE: Redknapp believes playing 4-4-1-1 is the best formation for QPR
They pointed out that it's an approach that isn't exactly popular, but Redknapp has defended it.
He went on the record saying: "If I had my way, I would love to sit down with people and ask to hear them explain the strengths of 4-4-2 compared to the 4-4-1-1 which we play.
He continued: "If you ask me, I'd argue all day long."
Van Gaal, on the other hand, takes the opposite approach of Redknapp's laissez-faire attitude and his intense style has earned him numerous headlines over the years.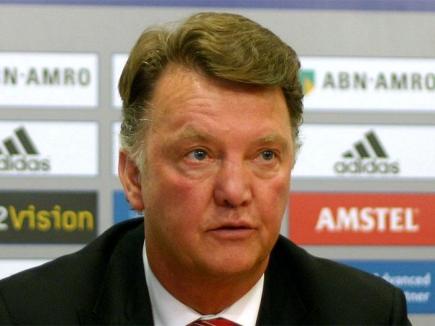 BRASS BALLS? Van Gaal has done a few outrageous things over the years
In fact, Van Gaal's sideline antics can be downright outrageous.
He's slapped a camera lens during an interview, pulled his pants down at a Bayern Munich practice, and certainly isn't afraid to show his boastful side.
The full list of his ridiculous behaviors even inspired Grantland to post an article breaking down his most shocking moments titled Van Gaalogy 101 with the tagline 'you know what it takes to manage Manchester United? It takes brass balls to manage Manchester United'.
No one would really be wise to argue that, at least not to Van Gaal.
His in-your-face, high-pressure tactics have earned him the reputation as 'one of the best and most influential coaches in the sport', according to Business Insider.
Even though United is coming off its worst Premier League season ever, if anyone can whip them into shape (or scare them into doing so), it's Van Gaal.
We've all been waiting for things to start clicking for United, and it's quite possible that we could see just how effective Van Gaal has been during this next match.
Or maybe their nervous defense will prevail, in which case at least we'll still get to see someone score.
Image courtesy of showmethefootball, via YouTube, with thanks