A Bolton fighter – answering to the name 'The Beast' – who sheds extraordinary amounts of weight before bouts is itching to start his pro career in 2015.
Ashley Reece signed a three-fight contract with Full-Contact Contender (FCC) in November ahead of his first professional mixed martial arts (MMA) fight on Saturday March 28.
Reece went 7-0-0 in his amateur career with FCC, including a stunning knock-out at the end of a thrilling encounter with Martin Chester in November 2013 – a fight described by industry experts as 'The Greatest Amateur MMA Bout Ever'.
Yet despite his unblemished record as an amateur his hunger for even more success as a professional continues to grow.
"I want to improve," he told MM.
"I want to fight people higher in the rankings than I am. If I became a champion I'd want to fight other champions. I want to fight people that push me.
"I want to keep winning. I want to have an even better professional career than I did amateur."
Reece is going the right way about it. Since signing he has increased his training schedule to 21 sessions a week, the majority of those being at Monkey MMA Academy, originally in the Northern Quarter but now based on Spectator Street across Ancoats.
Although it is just his name on the contract and it will be just him in the cage for his first professional fight, Reece acknowledges a team effort in getting him to where he is.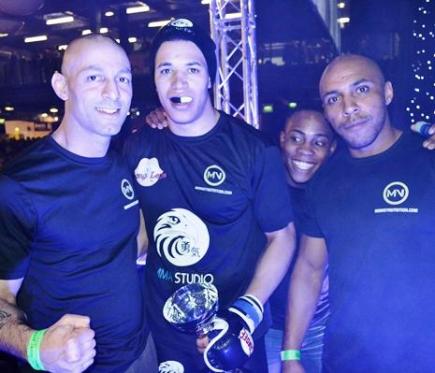 TEAM EFFORT: Team Monkey's coach Ozzy Haluk (left) and Reece (second left) like mixing things up in training
This team includes trainer Ozzy Haluk and friends and fighters at Monkey MMA Academy.
"There are a lot of the boys in our gym now who are using the same methods," said Reece.
"Each time we're tweaking things so for the next person that fights, the way they're training is better. It's about making it easier for everyone else.
"Everyone's ultra-competitive at the gym and that makes training easier. No matter what weight class you're in, you're still just as competitive as everyone, even if they're heavier than you."
There is a tangible determination when he talks about fighting – he is even on the way to yet another training session when we speak over the phone – and it is this determination that enables him to make the sacrifices he needs to compete.
The first time Reece fought as a lightweight he had to cut a whopping 30lbs in one week in order to make the weight – shedding almost a sixth of his mass to slide under the 155lbs limit.
For most people this would be an unenviable task comparable to losing a limb, but he dismisses this as a mere necessity and a learning exercise.
"If you have to do it, you have to do it," he shrugged.
"Some people might make excuses, but I just get on with it. At the end of the day I know what I have to do.
The journey begins…  pic.twitter.com/fTBmK2hYtN

— Ozzy Haluk (@MMA_Studio_UK) November 4, 2014
"If I learn of something someone has done and think it may work for me then I'll try it, and if it works I will keep it.
"It's always an experiment the first time. The first time I had to do it for a fight was the worst, but then the second time was easier."                                             
This willingness to push himself to the limit and try new things has served Reece well throughout his career.
'The Beast' was previously a long-distance runner, but admits he "got too big" for his shoes after packing on muscle.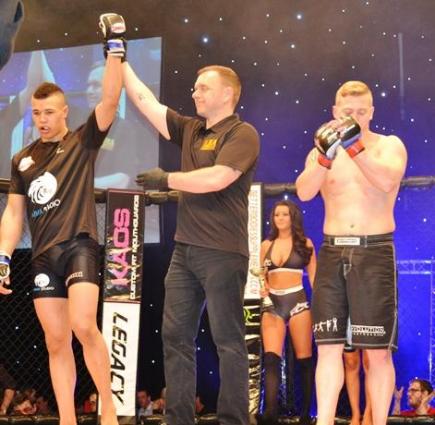 MORE THAN A WIN: Reece wants to evolve in victory, not just rack up success after success
He says he then naturally gravitated to the individualistic challenge of MMA.
"I do like a sport where you can just focus on yourself," he said.
"I don't see the point in always being the same person. I always want to evolve."
Ashley Reece: FCC 8 Post Fight Interview ✌️ http://t.co/2nsI552n7l pic.twitter.com/ch0081PIAX

— Ozzy Haluk (@MMA_Studio_UK) December 29, 2013
Photography by David Keane.