These are strange times for Manchester United's prestigious academy.
Manager Louis van Gaal has handed debuts to eight youth products during his two-year reign, with a number of others involved in the first-team squad.
Despite this, there is a suspicion that their quality falls short of the standard set by previous generations, and there isn't currently an academy graduate actually established in the team.
Additionally, the impact of Manchester City's construction of a mightily impressive youth infrastructure, and their subsequent hoovering up of vast swathes of local talent, is surely being felt.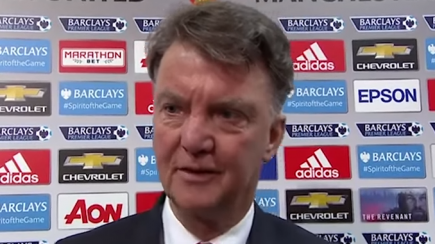 FAITH: Louis van Gaal has handed eight academy starlets debuts in under two years (© Sky Sports, via Youtube)
You have never been able to judge Manchester United's academy by the same guidelines as its peers however.
Although United's two most successful teams – the Busby Babes and Fergie's Fledglings – were defined by the home-grown talent they contained, over the last couple of decades it has been the academy's influence on other clubs that has been most remarkable.
United youth products are scattered liberally throughout the English professional ranks, to a much higher extent than any of their rivals.
At all levels of the pro game ex-Red Devils are having a massive influence on their new teams, from Ryan Shawcross, who has led Stoke City's defence for years, down to the likes of David Fox, whose experience will be vital if Crewe are to avoid relegation from League One.
One key factor for this is the mentality the club instils in its players – something that was highlighted by West Brom manager Tony Pulis earlier in the season.
Pulis immediately handed the captaincy to Darren Fletcher when he signed him on a free transfer from United in February 2015, and can also call upon Jonny Evans and James Chester.
After signing Evans for £6million last August, Pulis told press that the defender's education played a big part in his decision to sign him.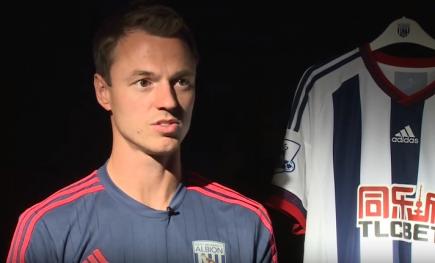 REALLY TOP CLASS: Pulis praised the professionalism of United graduates such as Jonny Evans (© West Bromwich Albion, via Youtube)
"He trains well and everything he does is really top class," he said.
"But you'd expect that, he's come from a club and through a system where they bring their players up properly. He's come from a club with a winning mentality and a club that's run properly.
"Darren Fletcher's been the same since he came here.
"James Chester and other players that have been at Manchester United as youngsters have really been groomed in a manner that they're class off the pitch as well."
This is a viewpoint backed up by football agent Dave Goddard, who works with youngsters at several North West clubs, including United.
He told MM that the Old Trafford club's commitment to developing players as people, and not just as footballers, is unparalleled in his experience – something which he attributed to the influence of Sir Alex Ferguson.
"I've always noticed – and this isn't a criticism of any other club – that you can tell the United players because they're really well rounded," he said.
"They're not just good footballers, they're good people. They've got manners, they're well brought up, they're educated.
"You don't get that at other clubs."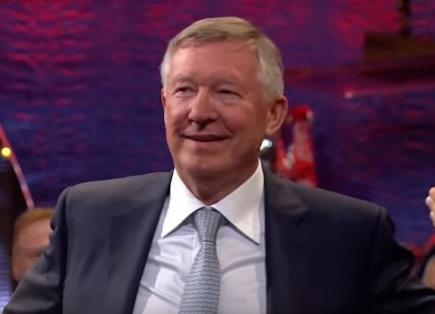 INSPIRATIONAL: Sir Alex Ferguson had many qualities, and developing youth was certainly one of them (© BBC, via Youtube)
That's unlikely to be a viewpoint that is appreciated by any other than United fans, but it would certainly go some way to explaining why their academy players so regularly go on to have successful careers elsewhere.
Danny Drinkwater has been the latest United product to establish himself at the highest level, with his performances in the centre of Leicester's midfield playing a crucial role in their rise to the summit of the Premier League.
He came through the ranks at Old Trafford in the same team as current Leicester teammate Matt James, Ipswich Town winger Cameron Stewart, Fulham midfielder Ryan Tunnicliffe and striker Nicky Ajose, who has scored 11 goals in 20 games for Swindon this season.
Also in that age group was a talented central midfielder called Brad Byrne.
Despite being on the club's books for nigh on a decade, Byrne was released aged 16 due to concerns about his size, and never quite managed to make it in the game.
Now aged 24 – and frustratingly about six inches taller after a late growth spurt – the Mancunian may not have stayed in the professional game like some of his former peers, but the lessons he learnt at the club have stayed with him for life.
"With it being the best football club in the world, it wasn't just about you being a top footballer, they were trying to make you a good, good person," he told MM.
"For example, every time we came in for training, we weren't allowed to go in the manager's room without going in and shaking every one of their hands, 15 coaches.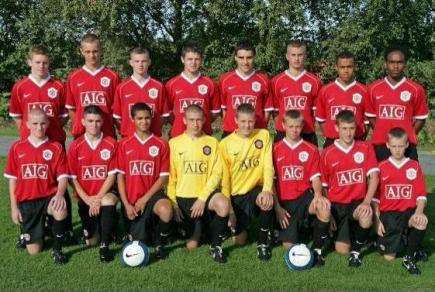 BEST CLUB IN THE WORLD: Byrne (bottom right) with team mates in 2008 (©  Brad Byrne/Manchester United)
"And then when we finished we weren't allowed to leave before we did the same thing again.
"So that respect was instilled in you from a young age.      
"You know you're at a club with the best players and the best coaches, and the technical and tactical training was top, but there's that focus on developing you as a person."
All of this would suggest that United's academy is still in rude health – so why are people claiming otherwise?
A paucity of representation in the England age-group teams is one factor, the strength of rivals City, Chelsea and Arsenal's youth teams another and the fact that, for all of the debuts handed out by Van Gaal, Paddy McNair's 24 appearances for the first team is the most by an academy player at the club.
Ferguson placed great faith in the ability of Danny Welbeck and Tom Cleverley – he infamously claimed in his autobiography that the pair were better than any of Barcelona's young talents at the time – but both have been moved on by the new manager, as well as Fergie stalwarts Evans and Fletcher.
But the production line of solid talent shows no sign of abating, with Ben Pearson the latest to earn an impressive move, signing for Preston on January 11.
Furthermore, plenty is expected of the next generation of talent coming through, including the lavishly talented Callum Gribbin, explosive striker Marcus Rashford and commanding defensive duo Axel Tuanzebe and Timothy Fosu-Mensah.
And Goddard thinks that United's academy is still eyed enviously by other clubs, especially a certain noisy neighbour.
"For most clubs, if they produced one player every five years they'd probably be happy," said Goddard.
"Then you've got United's, which people are saying isn't as strong as it once was, but you look at players that have come through over the years that maybe haven't made it at United but have gone on to have a very good career in football.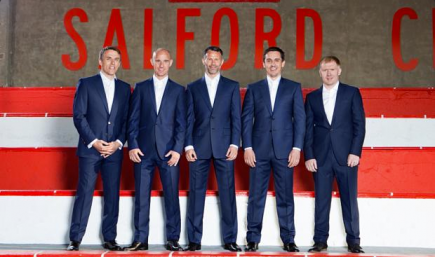 CLASS OF '92: The Neville brothers, Ryan Giggs, Nicky Butt and Paul Scholes were integral to United's success under Ferguson (© CityLife Manchester, via Twitter)
"You look at Manchester City's academy, it's held up as a beacon of how to do things right – well of course it is because they've got all that money.
"City – and I know this because I've been told it by people at the club – are desperate to have a local lad come through and win something and be in the first team for 10-15 years.
"I think if you had five minutes with their owner and asked what his ultimate aim would be, apart from winning the Champions League, he'd say to have someone come through like a Ryan Giggs or a Gary Neville.
"But the chances of a player coming through their ranks and playing for the first team are very, very minimal, purely because of the money."
And therein lays the biggest problem facing all clubs, and all young players – how do you blood youngsters whilst maintaining form in the increasingly cut-throat world of football?
Perhaps the days when promising young players go straight in to the top sides are becoming ever distant, and the onus will be on them to prove themselves at lower levels first.
If that does become the case, then United's academy can truly class themselves as footballing trendsetters.
Follow Andy on Twitter: @AndyDonleySport
Main image courtesy of Leicester City, Sky Sports and West Bromwich Albion, all via Youtube, with thanks